Happy New Year!

Are you still writing 2015 on all your documents?   LOL!
It usually takes me until the end of January to get with the program and write down the correct year…….
                …….BUT for some strange reason, 2016 seems to flow right off my fingertips!
It is like we have been in 2016 for months and months.
Not just 5 short days!
Good thing, cause I have gotten nothing accomplished!  😉

Tree is still up!
I was still doling out xmas presents on the 4th!
Zero plans and goals have been made for the year!
No resolutions for 2016????!!!! 
WHAT????
Yep, I am a little behind schedule! 😉
This may be a first, as I love sitting down before the 1st of the year……reflecting on the year….plotting out my goals and "one word" for the New Year….health, exercise, home remodeling; you get the drift…..and of course……..
       ……..how to be a better person to my family and community!
Hasn't happened yet!
Until I get that me quiet time, I am going to take a quick look at some of my favorite projects from 2015.   I actually did a few more items than this…..just never had the chance to write about them!
I have to say that my 2 biggest projects were the Board and Batten walls in the mudroom, and building up the kitchen cabinet molding and painting them white; but they may not be my favorite!  😉
I started the year with a few updates to the master bathroom……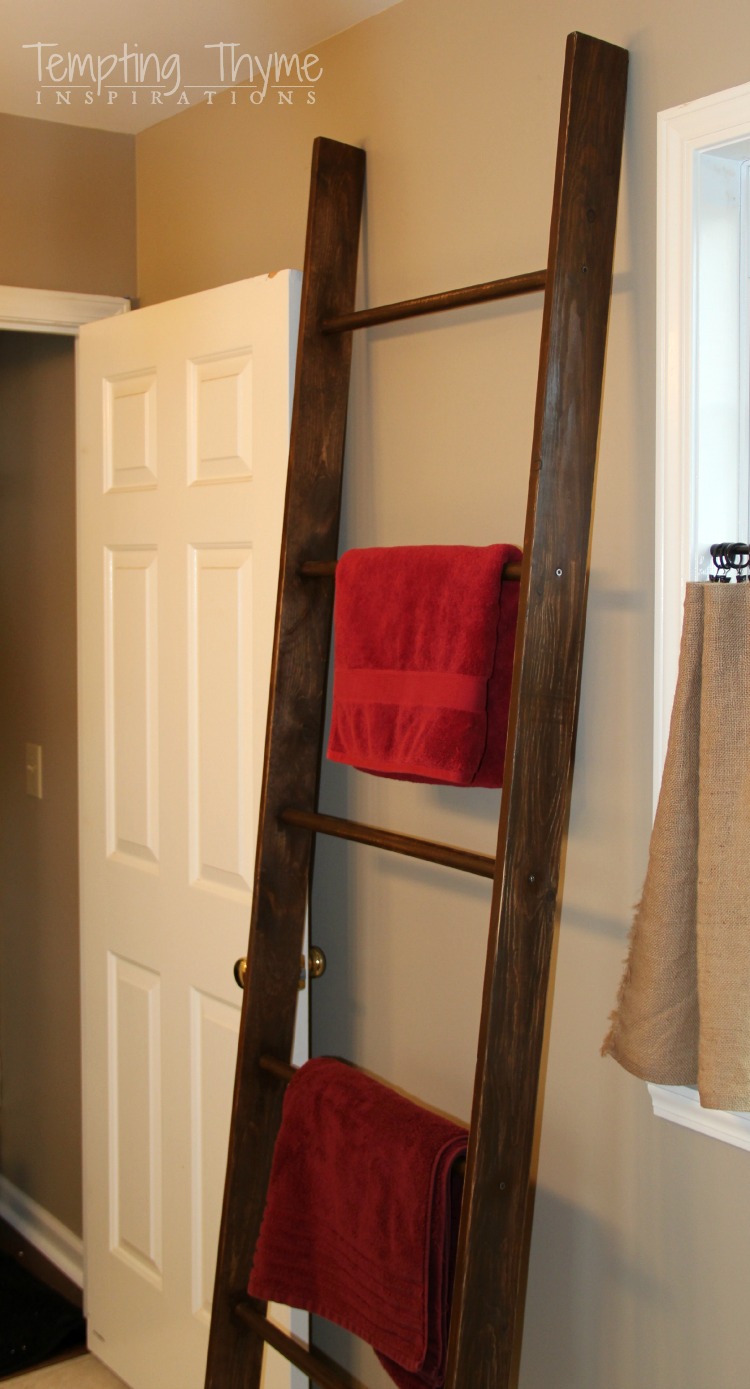 I did a quick DIY ladder that we are using to hold bath towels!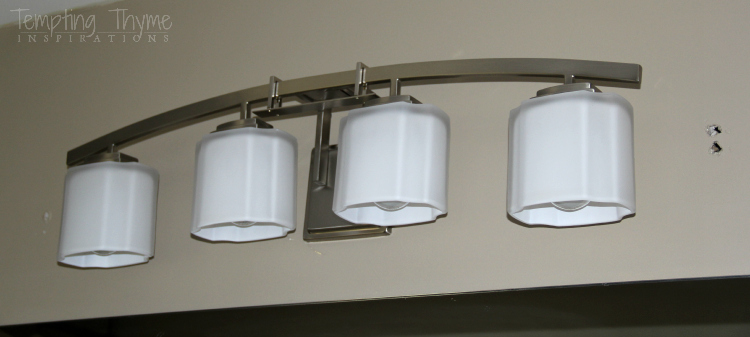 Also changed out the old hollywood light above the mirror.  I know…..FINALLY! 
Yes, I have patched the hole to the right!!  😉
I got the industrial pipe bug and made a sofa table……..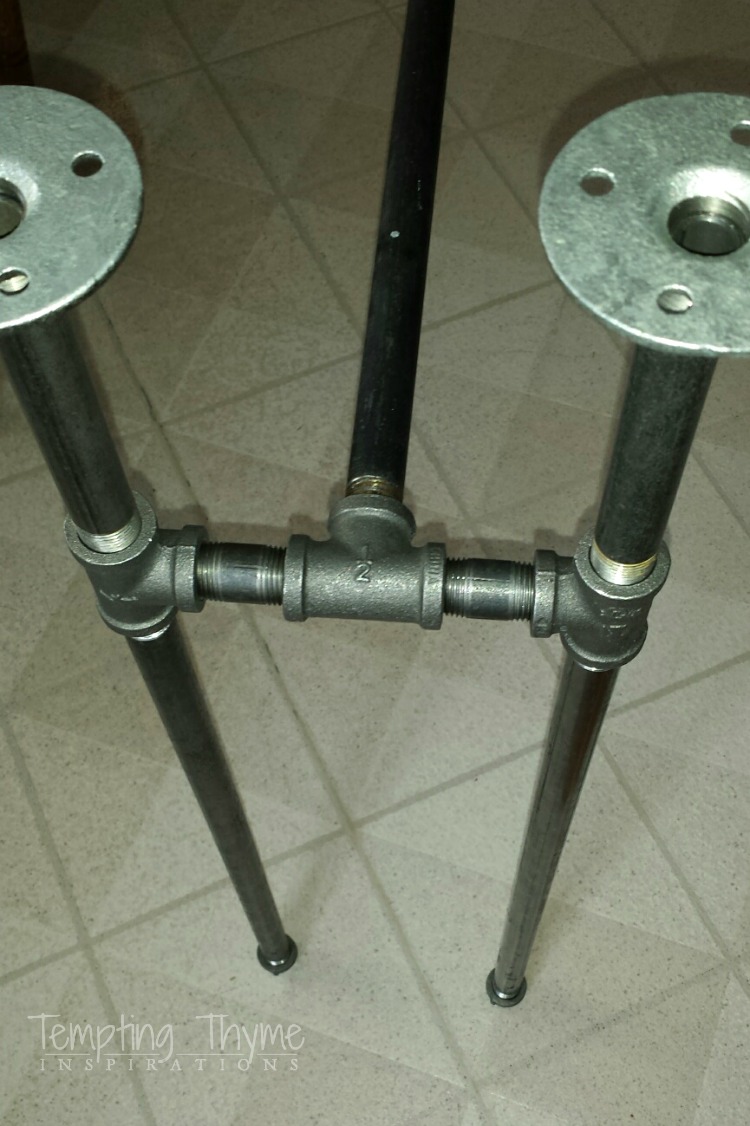 …….you should see the amazing top to this bad boy!  It might just be the most "unique" piece in our home, and it was a blast to make!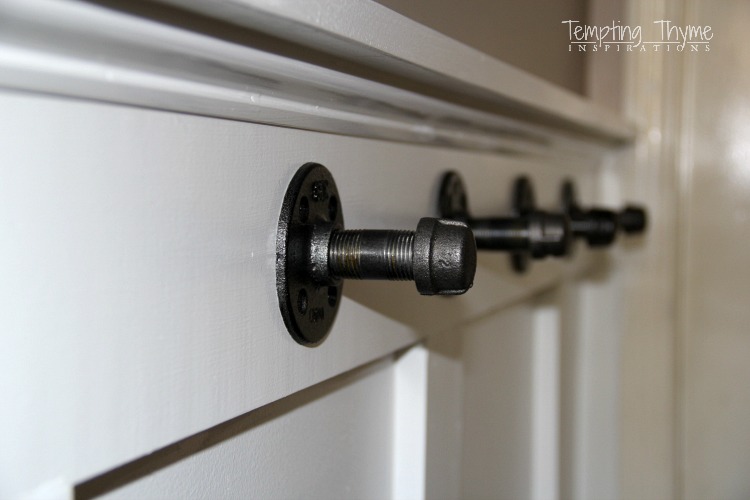 I couldn't find any coat hooks that I liked, so made my own with some simple flanges, nipples and caps.  Catch the tutorial here!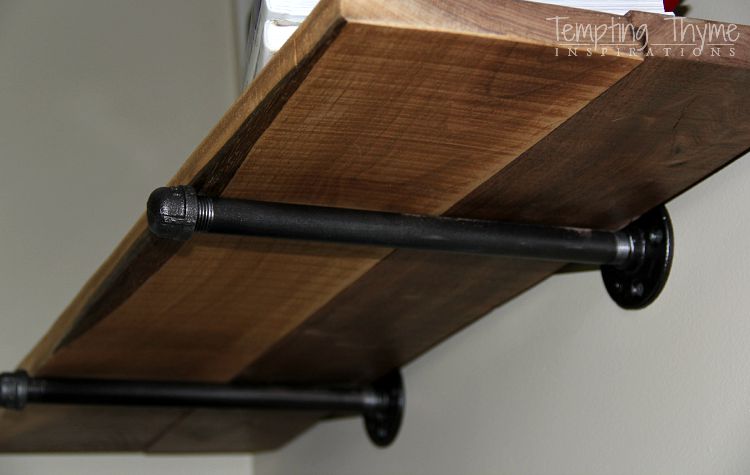 I was torn between making some Ballard style cafe shelves and these DIY Industrial shelves in the kitchen. 
You obviously know what won out!
I had to update this ceiling fan with a little spray paint…..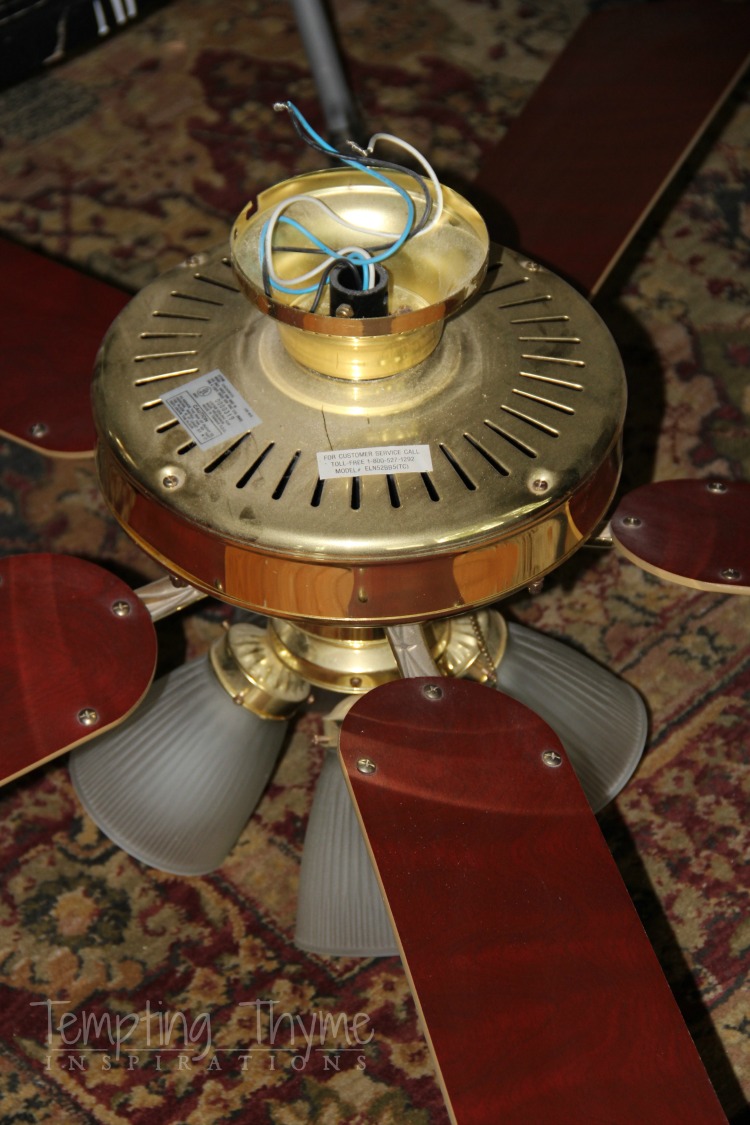 And I found a beauty at the Restore, added a little paint, and now it is my pride and joy in our den! 
It really is easy to take brass light fixtures apart and update them with paint!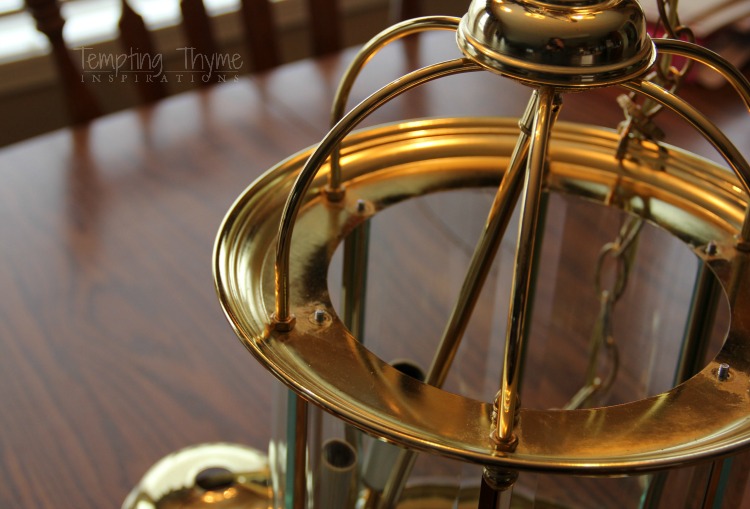 Two of the easiest craft projects were printing photos onto fabric…….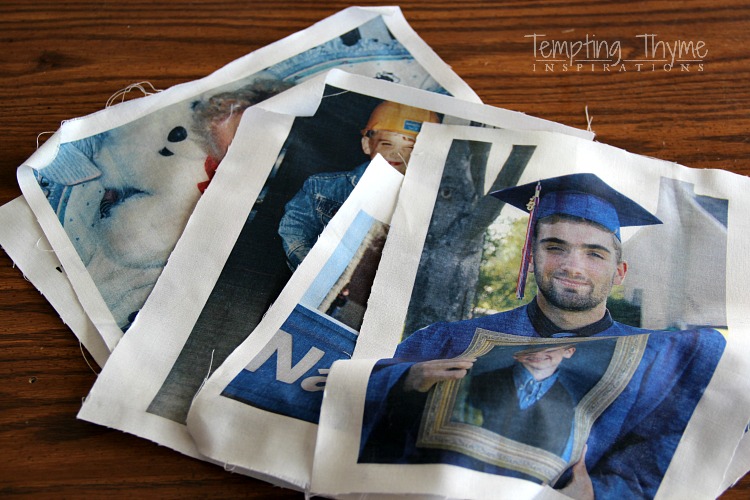 ……..and drilling holes into coins to make beautiful jewelry! 
These Euros are from our trip to Greece and Italy (still haven't done the Italy post……shrug), and I love how easy it was, and what a great way to remember the trip each time I wear them!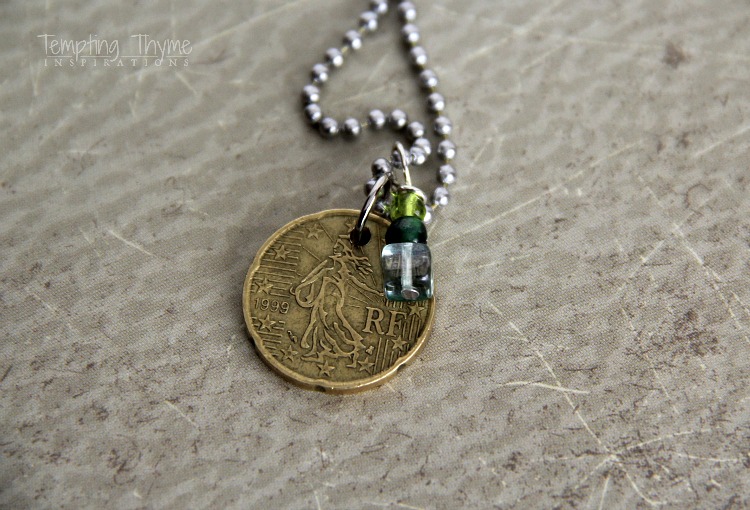 Although there are some great Chalk Paint on the market these days, I did share one of my personal favorites with this homemade chalk paint recipe…..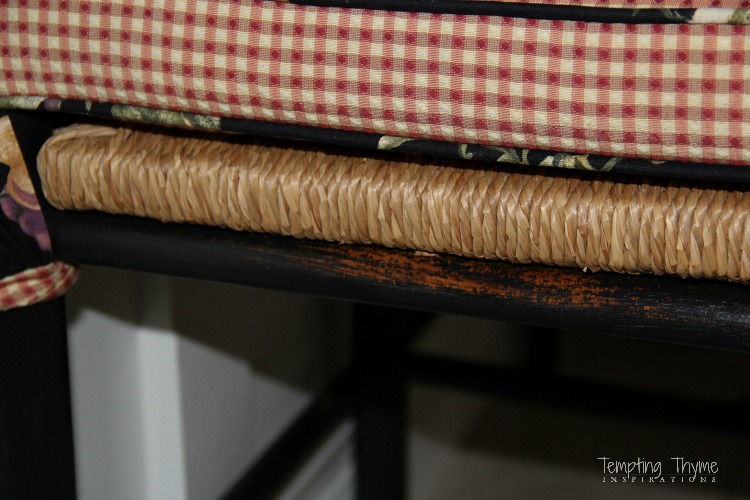 This DIY kickplate for our mudroom door just might be one of my favorite additions this year. 
Left over plywood, a $1 bottle of craft paint and voila!!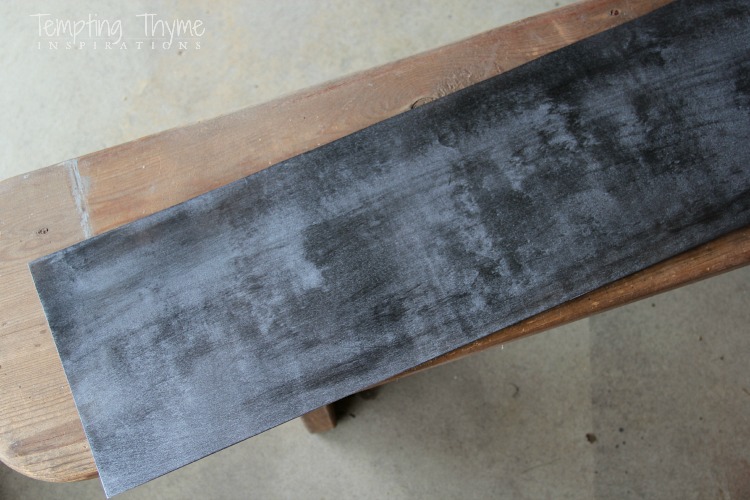 Then again, painting this Goodwill chest…….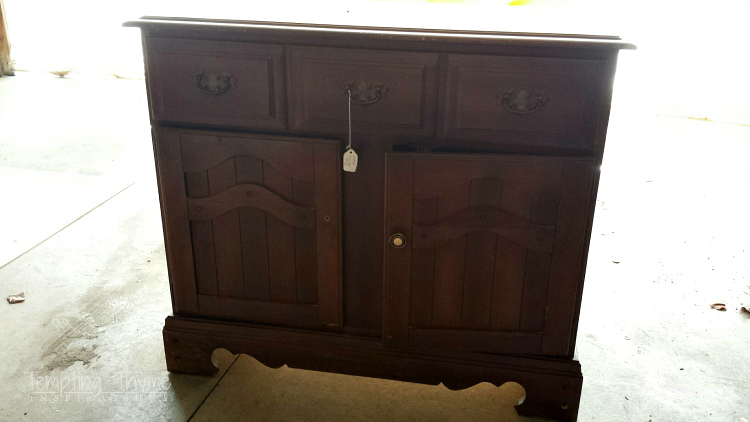 …….and roadside rescue are also now beauties with just a little elbow grease and paint!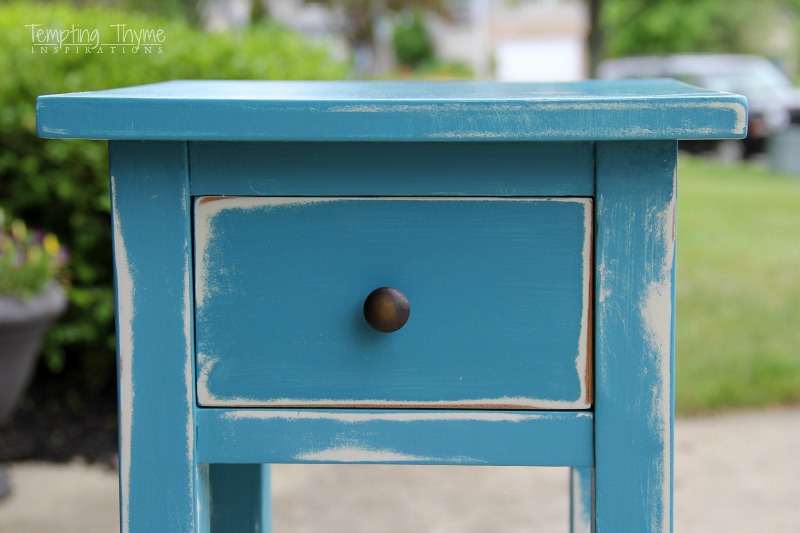 I also shared how you can make your crown molding look more expensive with very little effort and money.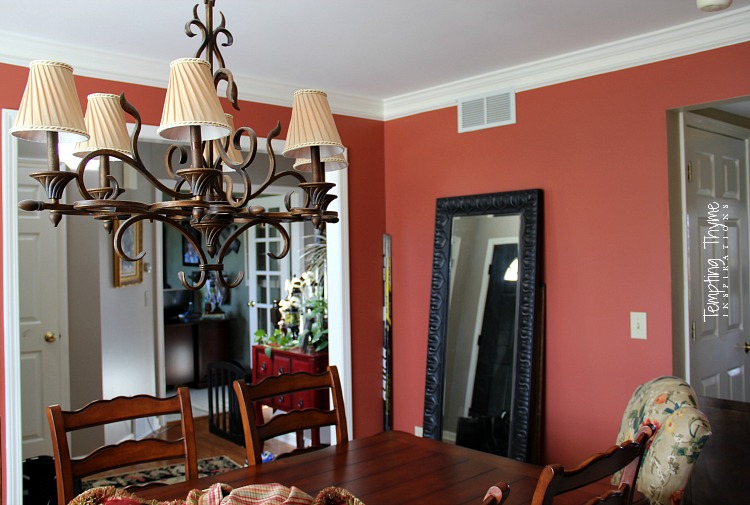 I did this same thing above the refrigerator cabinet over the summer!!
It wasn't all projects in 2015, as I did share some amazing recipes…..
Remember these Mini Caramel Apple Pies??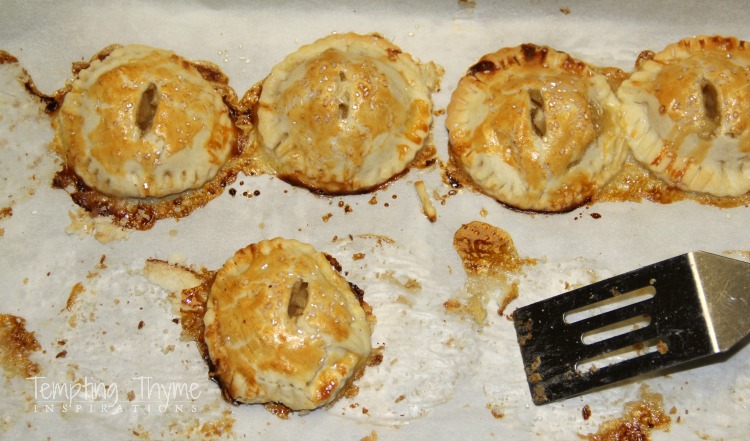 How about this Spinach Artichoke Crescent Ring? 
I love using the store bought crescent rolls and adding in popular dips to form "rings".
I just made one with my Buffalo Chicken Dip and my kids cannot get enough of it!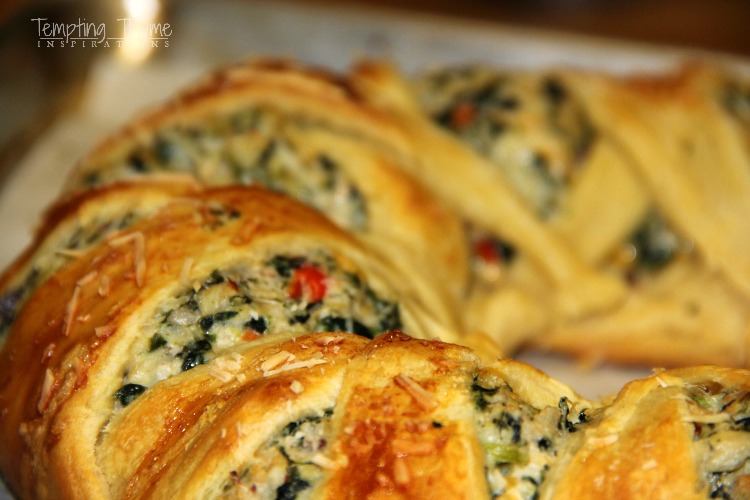 To tempt you a little…..although after all of the fantastic food you ate over the holidays you might not want to be tempted……how about a slice of this Chocolate Butter Pie!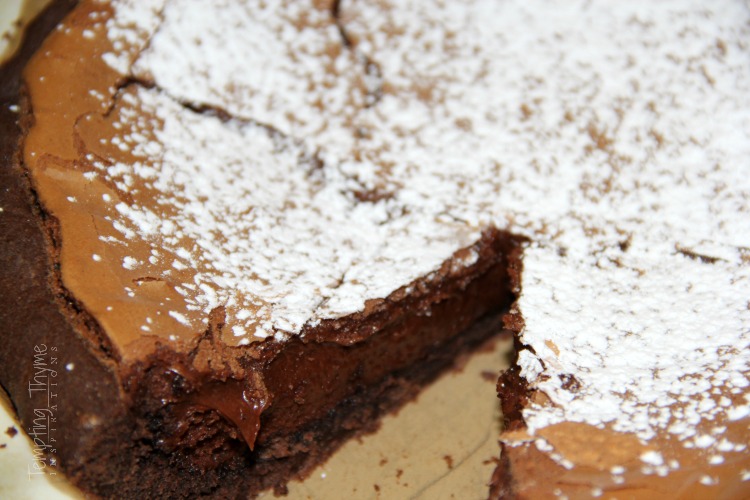 Sooooooo good!
I know I shared more posts than this, BUT I did say this was going to be all about my favorites!!
I won't bore you to tears (if you even hung with me this long)! 😉
I guess that is it!!
Wrong!
I cannot leave without sharing my 2 all time favorite projects of 2015! 
You know what they are, don't you???
I still can't stop staring at them!
Seriously!!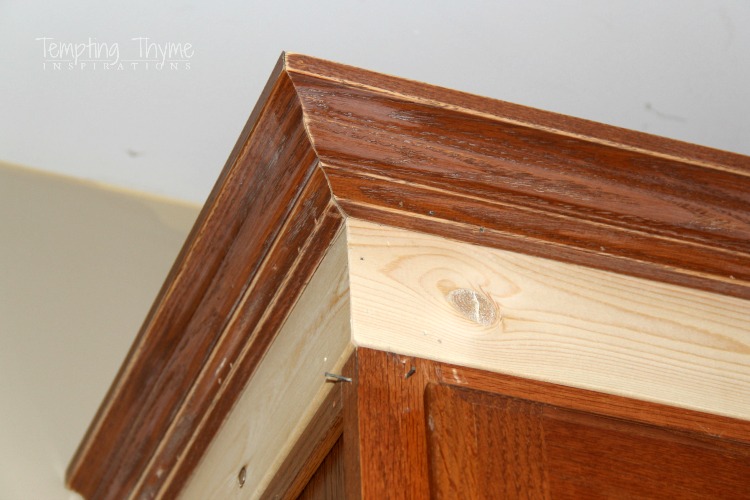 Making our kitchen cabinets beefier with some simple 1×4's and molding…….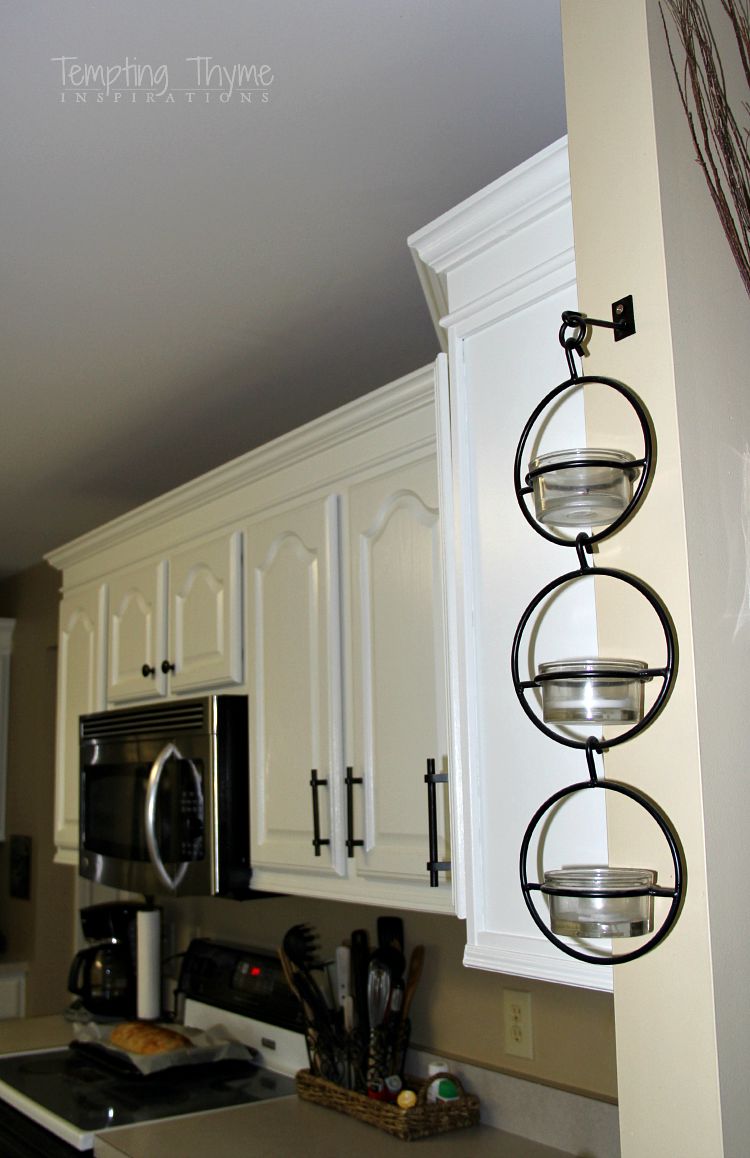 ……and then painting them white! 
Ooookkkkaaaayyyyy, I count these 2 projects as ONE project! 
Although they did take me most of the summer, so maybe I should count them as more?
Anyway, my favorite project of the year is the Board and Batten I did on the walls in our mudroom!!!!!
They seriously make me HAPPY!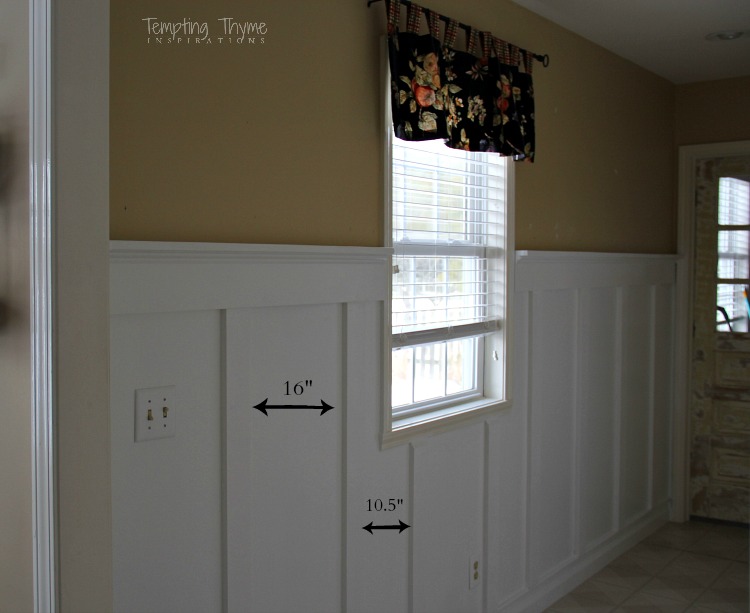 If you want to see the tutorial, you can find it over here!
Is it sad that walls can actually make me smile? 
Don't answer that!! 😉
Thanks for letting me go down memory lane, and reflect on some of my 2015 adventures!
Hopefully, I didn't bore you to tears….
        …..and if you missed some of these earlier posts, here is your chance to hop on over and see them.
                                    Shaunna