I hope you are all having a great week so far! 
I have to laugh at myself as I declared how happy I was that it was summertime in my last post, and how I loved having the sun shining down on my face.    Mother Nature is sure having one last laugh, as we have had 50 degree weather these past few days. 
Seriously!!!!
Lesson learned……do not exclaim your happiness……as the tides can swiftly turn!  😉
I wanted to share my latest find from the #Restore with you all.    Yes, I am addicted to this store.    No, I do not go there every day.  Even though I only go every couple of months, it does seem like I find a treasure, or two, most visits!   Yeah!!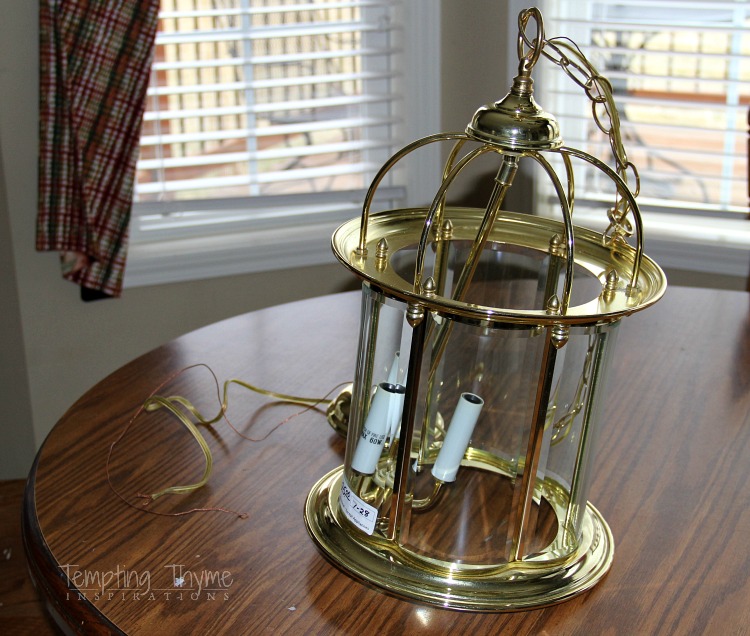 I fell in love with the lines and curved glass of this light fixture.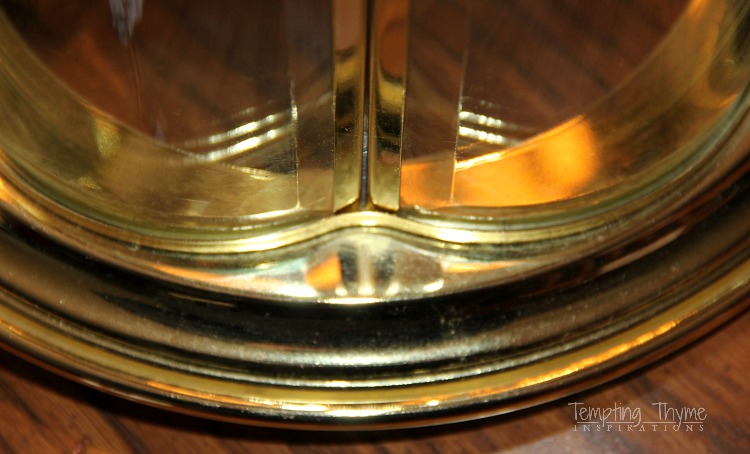 I was even okay with it being brass!  Don't get me wrong, it was getting painted……I just think that the curves help to soften the brass in a way that makes the light shine.  Corny, but there is no other way for me to explain it.  Bottom line, I think this light is gorgeous as is……painted a pretty pink or green for a little girls room, or even the Oil Rubbed Bronze that it was about to become.
It was marked $25, but the day I happened to be there they were running 50% off lighting, so I walked out the door paying $12.50 plus tax.  I cannot tell you how happy I am with the lighting that I have found at this store.  First the foyer light…… and now this beauty.
I will tell you that I did have a little bit of trouble getting it apart; taking the screws off of the top, lifting up the brass plate and all the glass pieces going every which way.  I was worried that I would forget how to put it all back together after painting it!  I even thought about taping off all the glass and painting it while it was assembled.  After I realized that I would not only have to tape the outside, but the inside of the glass as well; I decided to take my chances.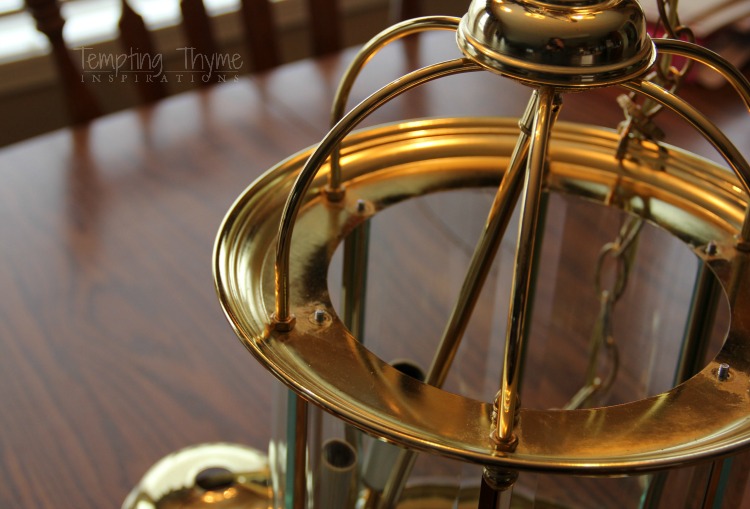 I spray painted this fixture with 2 coats of Rust-oleums Oil Rubbed Bronze, and thankfully was able to put it all back together without breaking any of the glass panels.  Well……unless you look real close!  Then you will see that there is a small chip out of one of the panels.    😉  I tried!!!

I honestly didn't know where this light would go in our house.  I just knew that I fell in love when I saw it, and thought for $25 (let alone the $12.50 that it turned out to be) I couldn't pass it up.  If there had been 2 of them, I would have replaced the 2 lights in our upstairs hallway. 
You all know how I feel about those!!    I thought about the laundry room, but that would mean taking down the fluorescent light and I am not ready to tackle repairing the ceiling.  Not yet anyway!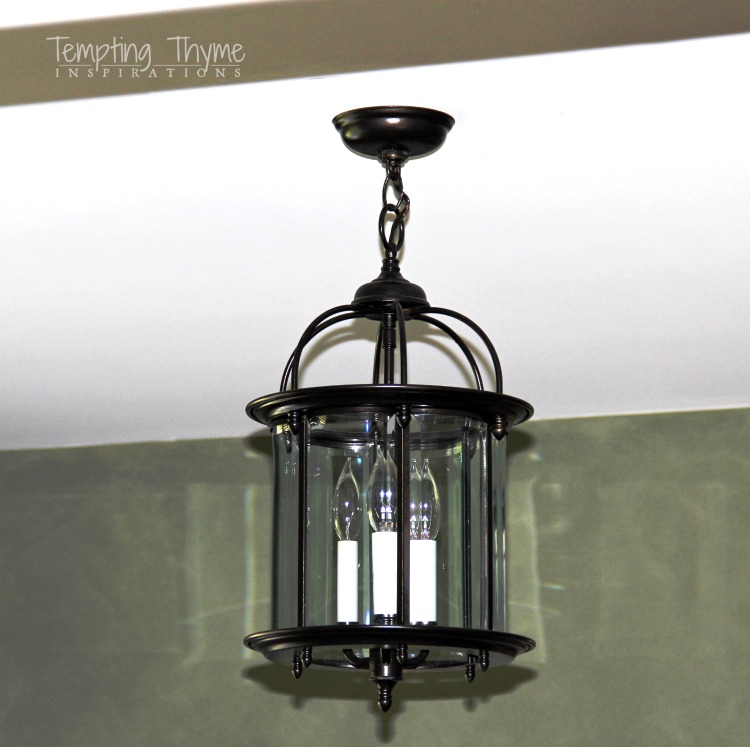 The only other obvious place was our den.  If you remember, I had already painted the existing light oil rubbed bronze…..but I thought this new light would look even better.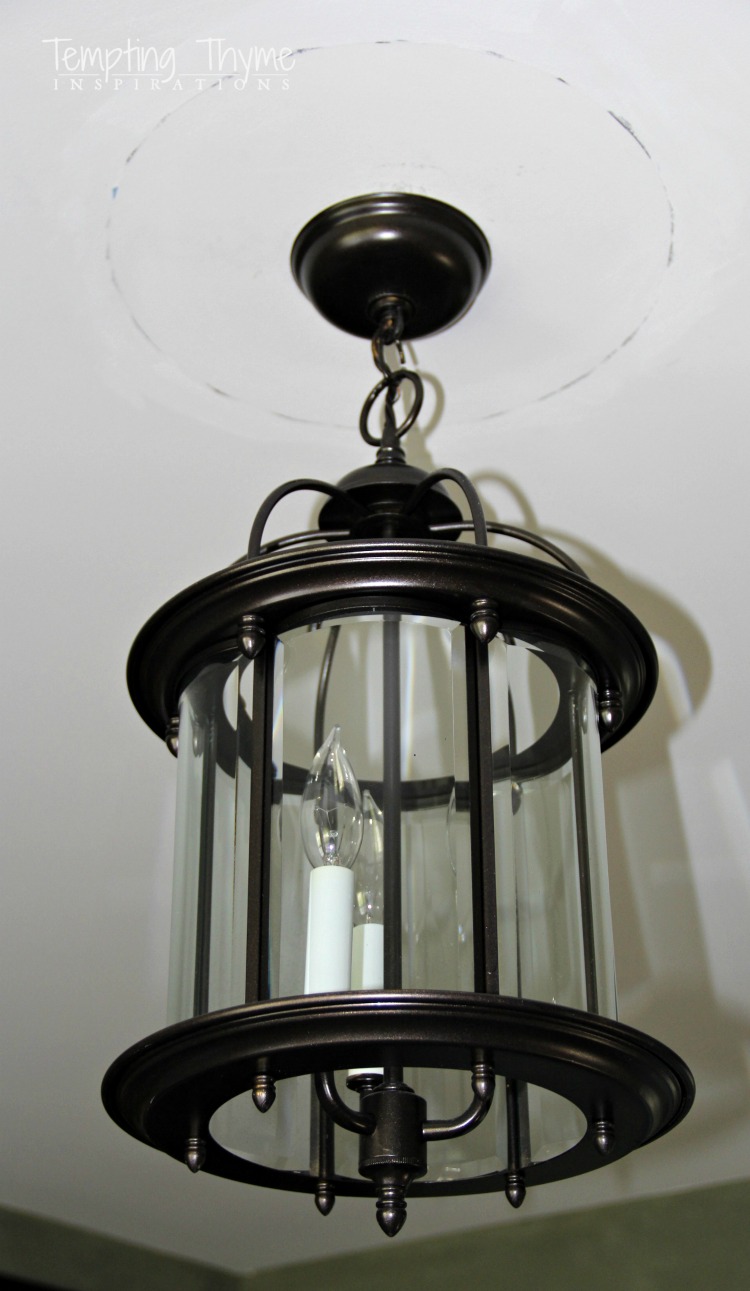 Not bad, eh??
Please ignore the dark line surrounding it on the ceiling.  This is from the previous light when I painted it.  I thought about painting over it, but that would require painting the entire ceiling, and I have not had time to even think about that.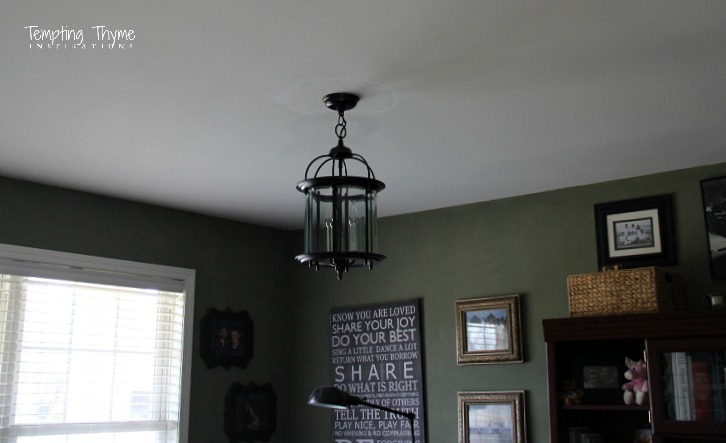 If I was honest…..I am thinking I can actually get around NOT painting it!  I saw something online that would be perfect for this spot; I just needed my collarbone to fully heal.  Projects are a little limiting when you can't raise both arms above your head.  
If you are doing the math, I installed this light before our adventure to Greece and Italy……just now getting around to telling you about this FAB new light.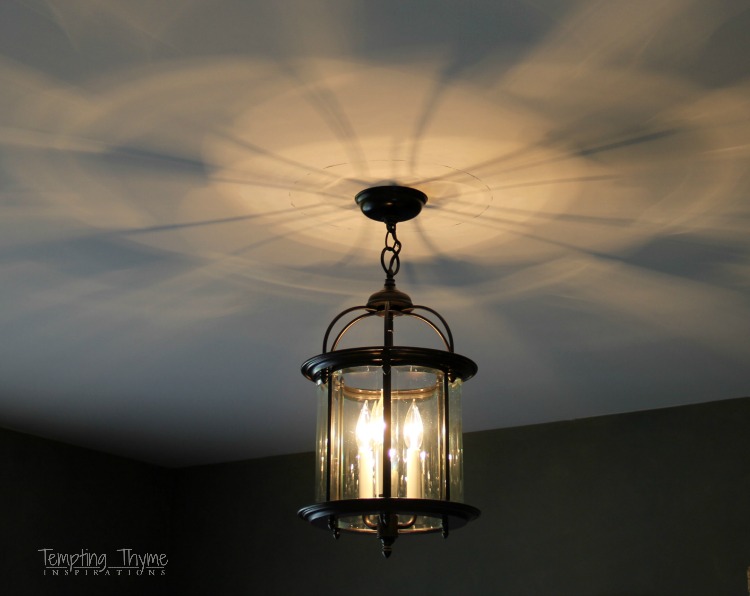 Yes, I am a little slow in my posts!

In the meantime, if you are over at my house….I know, I know….I have a dark paint circle on the ceiling.  I have an idea for it, just not the time or energy right now.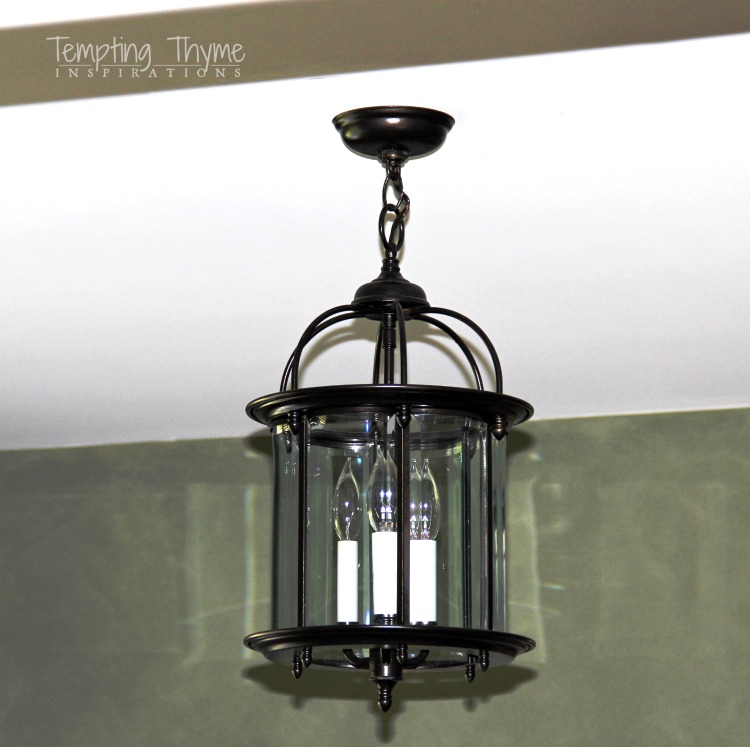 I hope the beauty of this #Restore light outshines that one little flaw!!! 😉

                                             Shaunna