You may have noticed that I have a problem!  I cannot stop spray painting our light fixtures! 😉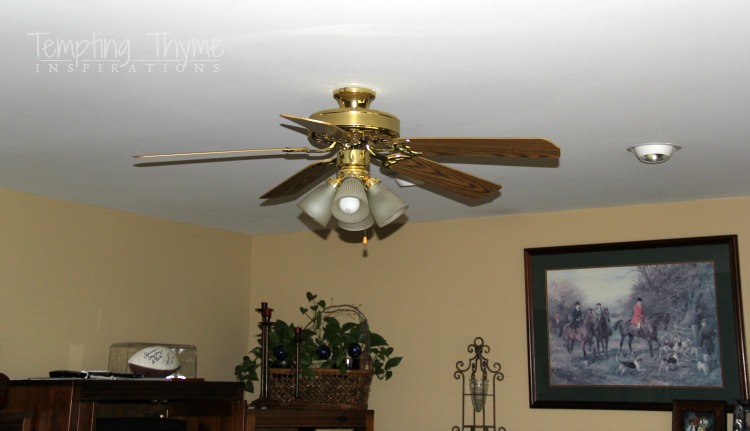 One by one they seem to be coming down…..getting deep cleaned……and then getting "dolled" up with a fresh coat of paint.
My go to paint of choice?  Oil Rubbed Bronze spray paint.
I know, I know…..you say I will probably tire of this color down the road.  Just like the brass that is slowly being phased out in our home.  After living with it for over 15 years I was over it.  Which is why the oil rubbed bronze paint is taking up residence in our house.  If I get bored with it, I will just repeat this process and paint it whatever color suits our fancy at that time.
It is as simple as that!  Oh yeah…….you will also need a $6 can of paint.  Not bad for freshening and bringing our decor up to date!
I have to tell you that I was a little unsure about painting the ceiling fan.  Light fixtures are a piece of cake as you can separate each part and pretty much cover up the important "electrical parts".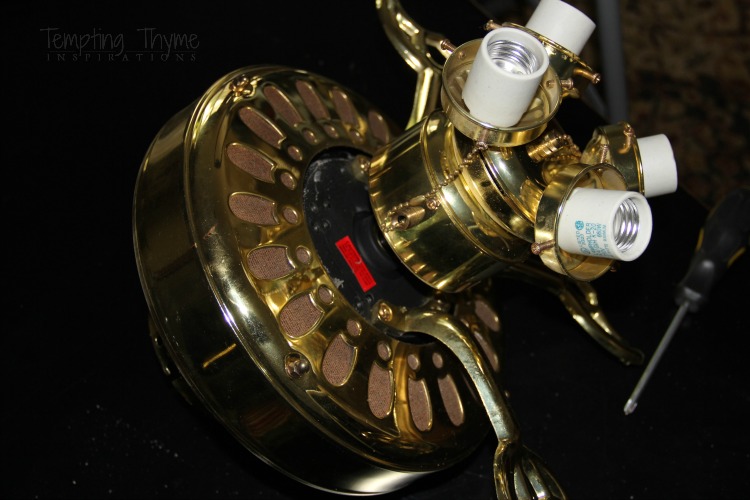 So many openings to contend with on a ceiling fan,  and that mesh you see in the picture above.  What is its purpose and is it protecting a number of mechanics as well?   I thought that the fan would stop working if paint worked itself into the mesh of the fan.
I actually stalled on this project because I felt a little sorry for it.  It was not the fan's fault that it was outdated.  If I could have found a new one at the hardware store, I might have just taken it down and donated it to the local Habitat for Humanity Restore.  But I couldn't find one!  Story of my life!!

I finally gave up the search and took the plunge…..keeping my fingers crossed every step of the way.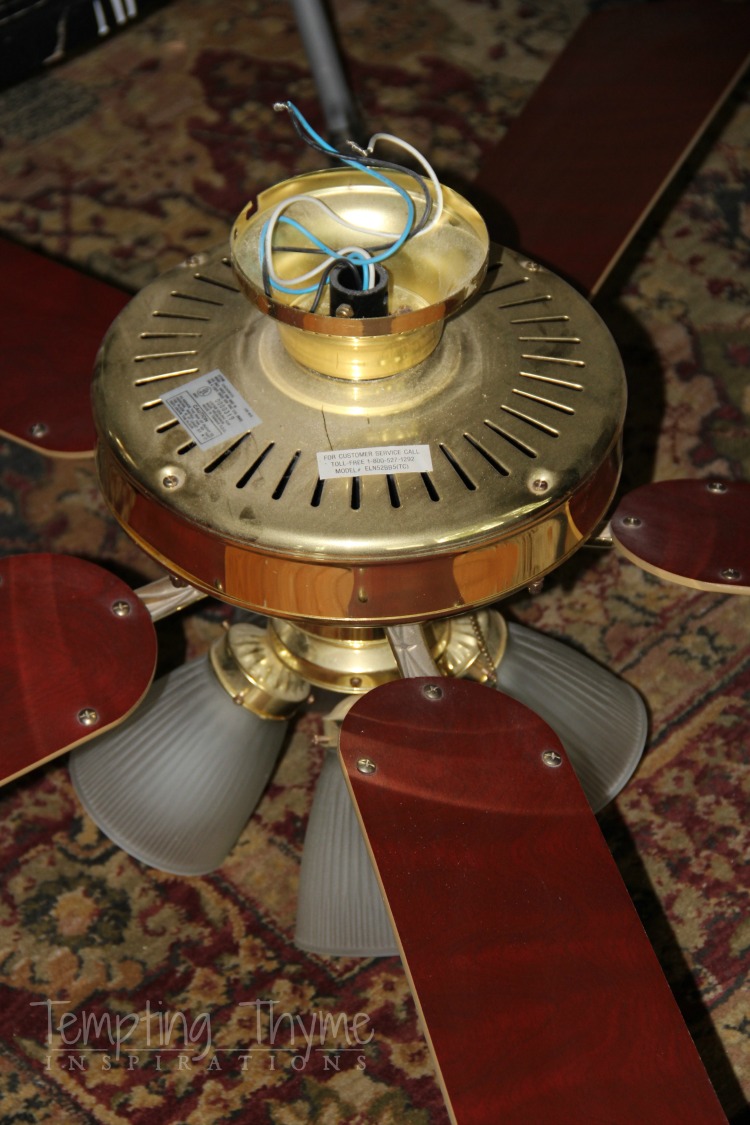 I do not know why I was worried.  The paint went on with zero issues!  Even getting paint in and around the mesh wasn't a problem.  I swear I was holding my breath hooking it back up and flipping the switch.  Hearing the low hum was music to my ears.
Like I said earlier………I cleaned it up before painting it.  Who gets up to the top of a ceiling fan to dust?  Obviously not me!!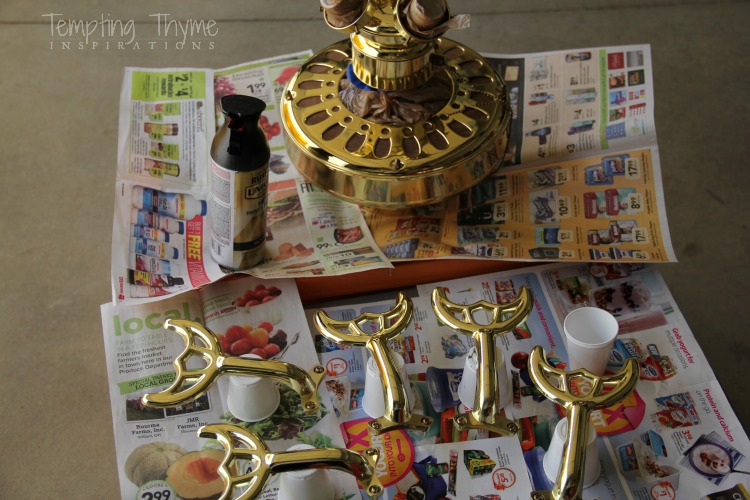 I stuffed some plastic grocery bags into each vital opening that I could think of and add some painters tape to make sure that the bags didn't come loose.  There was nothing I could do to protect the mesh.  I tried sliding a piece of paper in between each opening, but there wasn't any "give".  This is when I decided to just go freestyle and see what happens.
Tip:  I love using dixie cups to get small items up and off the ground when I spray paint.  I have a bunch of them that I keep reusing just for this purpose.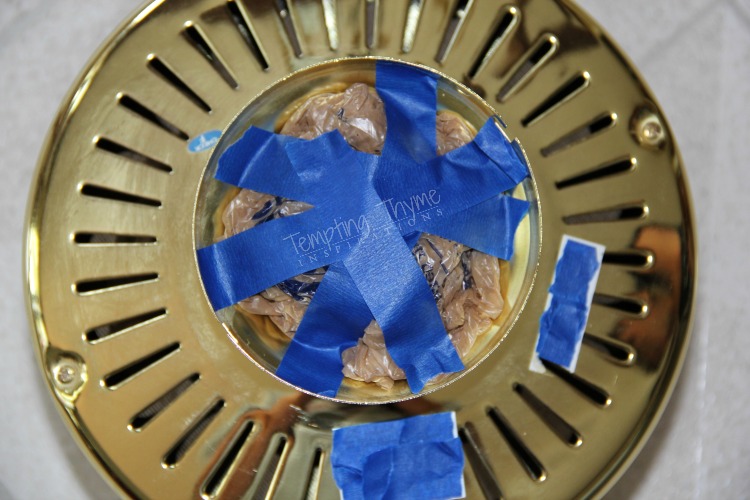 This is the top of the fan all bagged and taped up.  On the areas that you would see, I made sure that no tape was touching the brass.  No one will see this area so I wasn't as picky.  I also didn't want to pant over the stickers giving important information about this fan.  Just in case I needed to refer back to it someday!  😉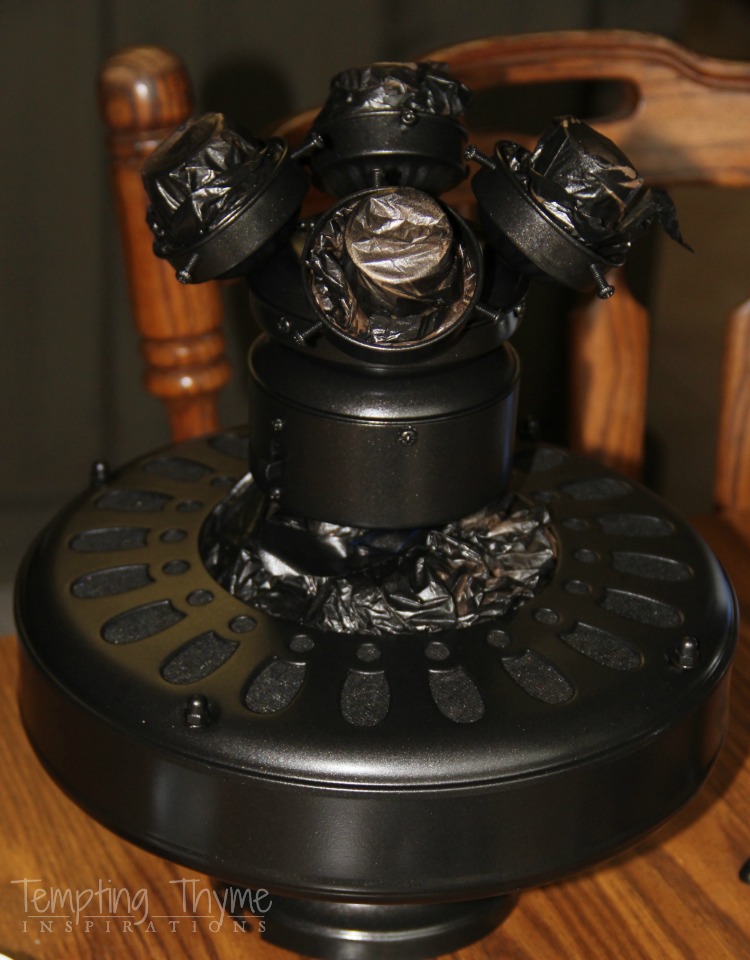 I think it looks fabulous.  Now all I had to do was put the whole thing back together!!
Here is a reminder of what it used to look like…..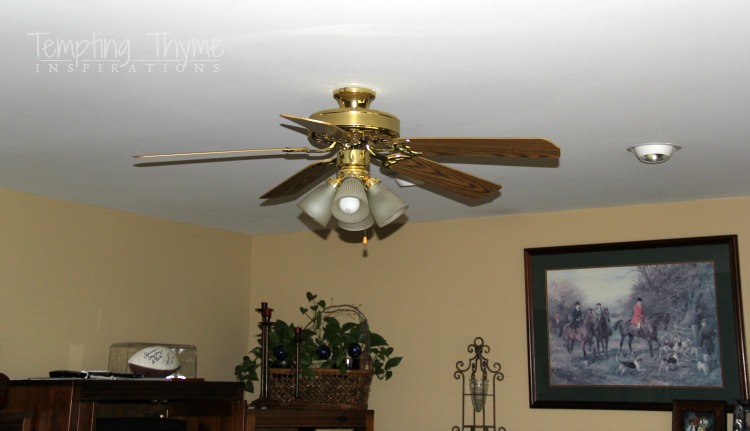 and how it looks now……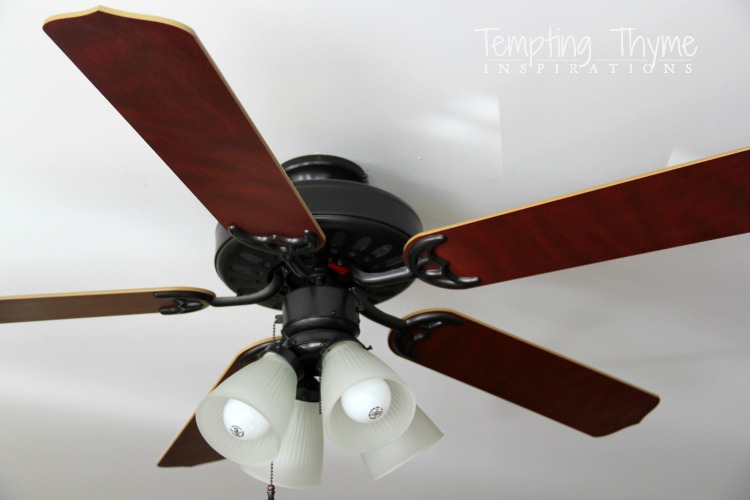 So much better! 
Do you agree????
Just in case you want to become a spray painting fool like me, here are some other projects for you to look at.  Just click on the photo and it will bring you right to the post!
I hope you all are having a great week, but if you aren't ………  the weekend is just ahead…….. and I know it will be a good one!! 😉
                                        Shaunna