Before I tell you all about the S'more Cheesecake Dip that you will be adding to your menu this weekend, I want to tell you about the past few days.
Remember on Wednesday I posted about staining our pine stair treads, and how happy I was to have the next 4 days off?  As soon as I hit "publish" those long days ahead became my nightmare that I still can't seem to get out of my head.  Any of you with any type of fur baby will understand.
Our loving, adores everyone, sometimes pesky Rudy was viciously attacked by another dog, and is now in the hospital recovering from hip surgery and multiple wounds.  On second thought, maybe I shouldn't be talking about this when I am trying to get you to make this awesome S'more Cheesecake Dip!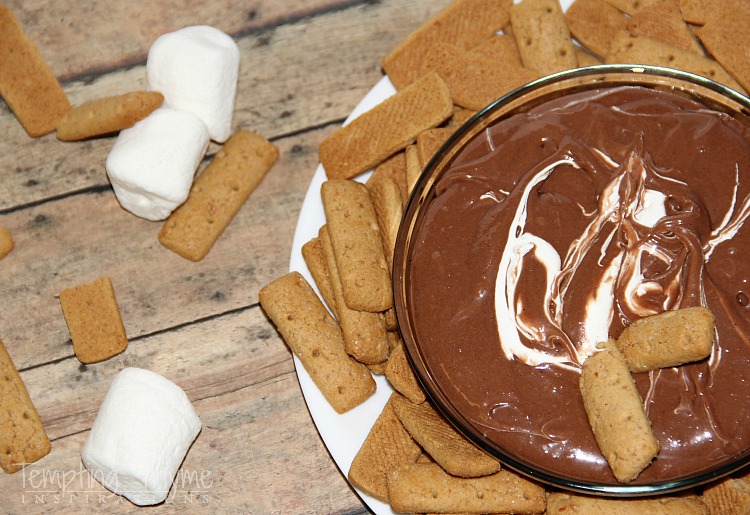 All I will say is that I am thankful that he should be back to normal within a couple of months.  I am thankful that my neighbors were able to get their dog off of Rudy when they did, as his fate was not looking good if they hadn't.  I am thankful that all 4 of my immediate family members are anxiously waiting his arrival home.  He has brought so much joy into all of our lives this past year (yep, he turned 1 on April 2).  It is amazing how quiet our house has been since we brought him to the hospital Wednesday night.  I can't even get excited that the floor is not littered with his toys, and barriers do not need to be up to keep him out of the dining room …. the pee stains tell me that he finds his way to escape in there anyway, lol!!  I am thankful…..period!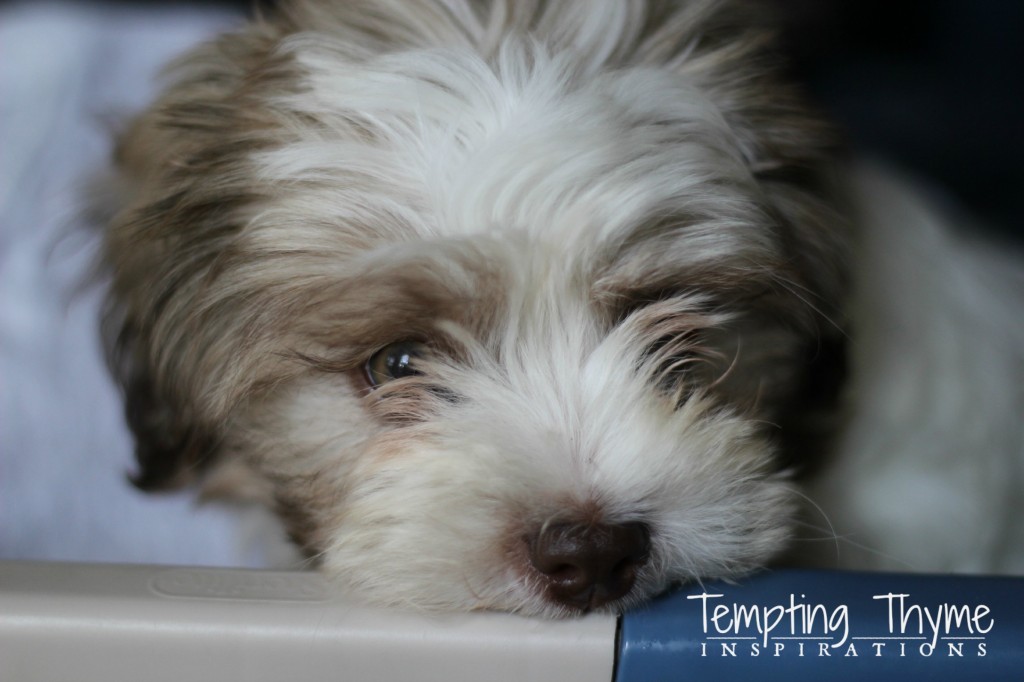 Thanks for listening……. now let's get to the munchy that you will be adding to your weekend menu!  Only 3 ingredients and you will have this yummy dessert on the table.  I actually made this for our neighbors Super Bowl party we go to every year.   It was not what I had in mind…..my intention was to make a S'more Puppy Chow Mix. But after 2 failed attempts when adding the marshmallow fluff to the melted chocolate,  I had to think of something else.  Take it from me, do not add marshmallow fluff to melted chocolate….it instantly crystallizes and becomes hard as a rock…..at least for me…..TWICE!

As I was out of chocolate bark, had no desire to go to the grocery store, and needed something within the hour, and still had S'mores on the brain …..I decided to give this a whirl!  I think I created a winner!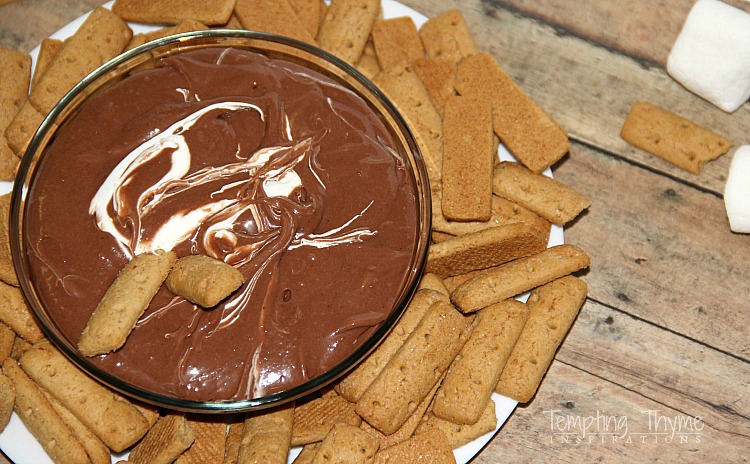 In creating this, I mixed the cream cheese and small container of fluff together.  I didn't know how much of the brownie mix I would end up using.  I added a little at a time.  As it turned out, I used the entire 10 oz box.  You might not need the entire box, depending on your location, elevation, etc.  Start by adding in half the box, taste and add in more until you have the consistency and taste desired. 
Simple as that.  Easy Peasy! 
I think this would also be good as the filling to a chocolate cake.  This was my thought exactly with my  Devil's Food Cake Batter Dip too!  Have you made that recipe yet? 😉
Enjoy your weekend…….. and be THANKFUL for everything that you have in your LIFE!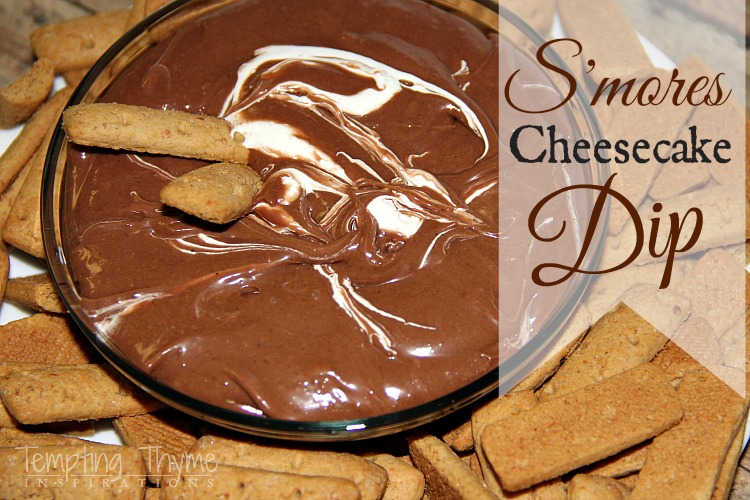 S'more Cheesecake Dip
This quick and easy dip recipe will have you dreaming of campfire's and begging for more!
Ingredients:
1 pkg (8 oz) light Cream Cheese, softened
1 container small container Jet-Puffed Marshmallow Creme
1 pkg (10.25 oz) 8x8 Fudge Brownie Mix, I used Betty Crocker
Directions:
In medium bowl, combine the light cream cheese, marshmallow creme and ½ of the fudge brownie mix. Add more fudge brownie mix (1/4 cup at a time) until you have the taste and consistency that you desire. You don't want any lumps or bumps in this dip! If you would like, reserve a spoonful of the marshmallow creme to swirl in as garnishment.
Cover and store in refrigerator until ready to serve.
Serve with graham crackers, chocolate bars, pretzels, etc.