You are going to thank me for bringing this Devil's Food Cake Batter Dip to the table today!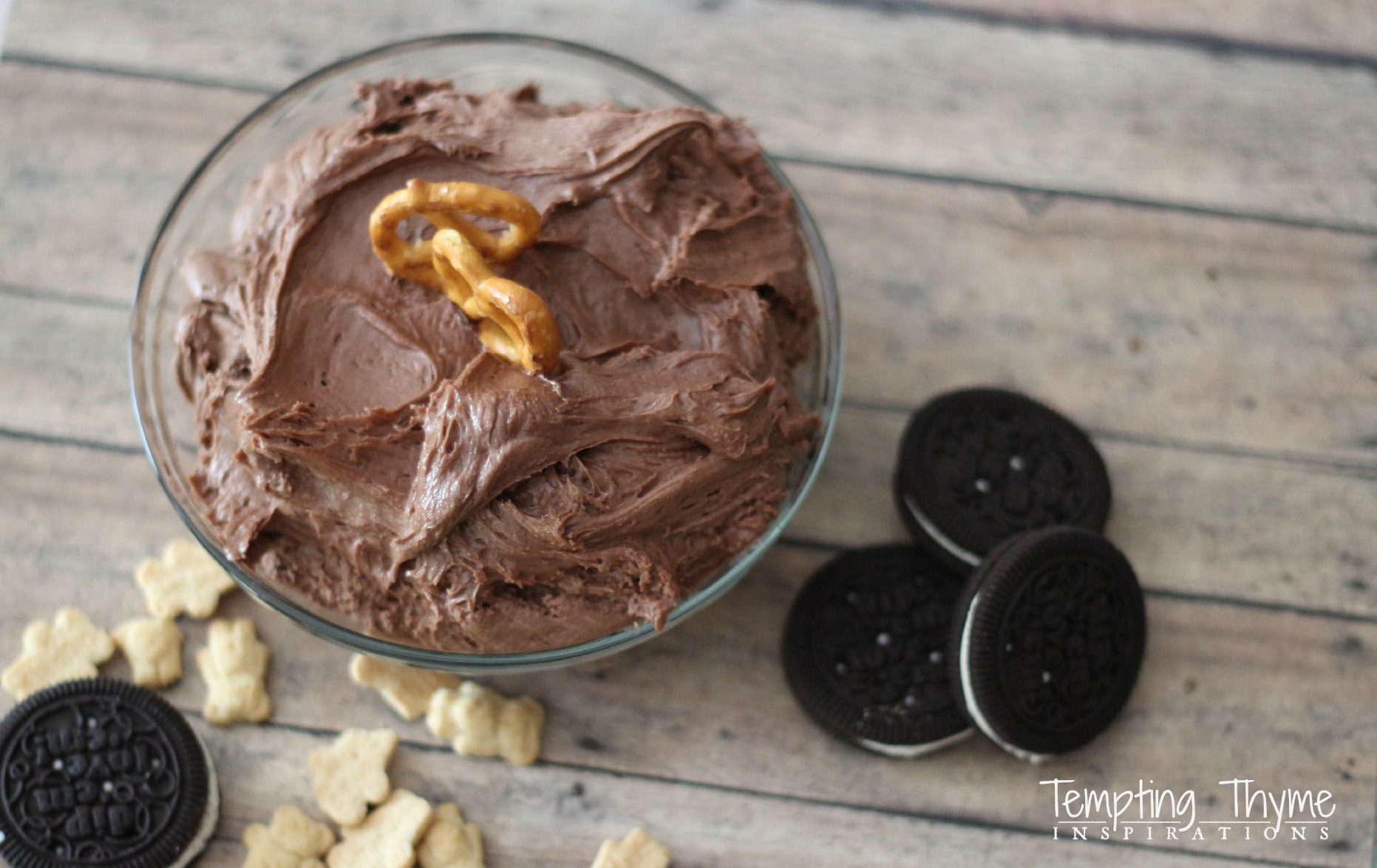 It is so yummy, I swear I could just eat it with a spoon…..no finger foods necessary!  Hmmmm……maybe I shouldn't admit that.  Now you all are sitting there thinking that I just eat this straight out of the bowl.  Right?  Look back…..I said 'could', not 'would'. 
Okay, who the heck am I trying to kid.  I have eaten this straight out of the bowl, and I will do it again.  How is that for honesty?  LOL! 
This is the perfect dip to take to a family/friend's gathering.  It will be gone in a flash!  If you are hoping for some leftover's so that you can nibble on it while reading your favorite book tomorrow……I suggest you put some in a Tupperware container and hide it in the fridge.  Oh yeah…..make sure you hide it in the vegetable bin so that your kids don't find it.  If you don't, it will disappear….I promise!  Kids, especially teenagers, have a radar for anything 'sweet'.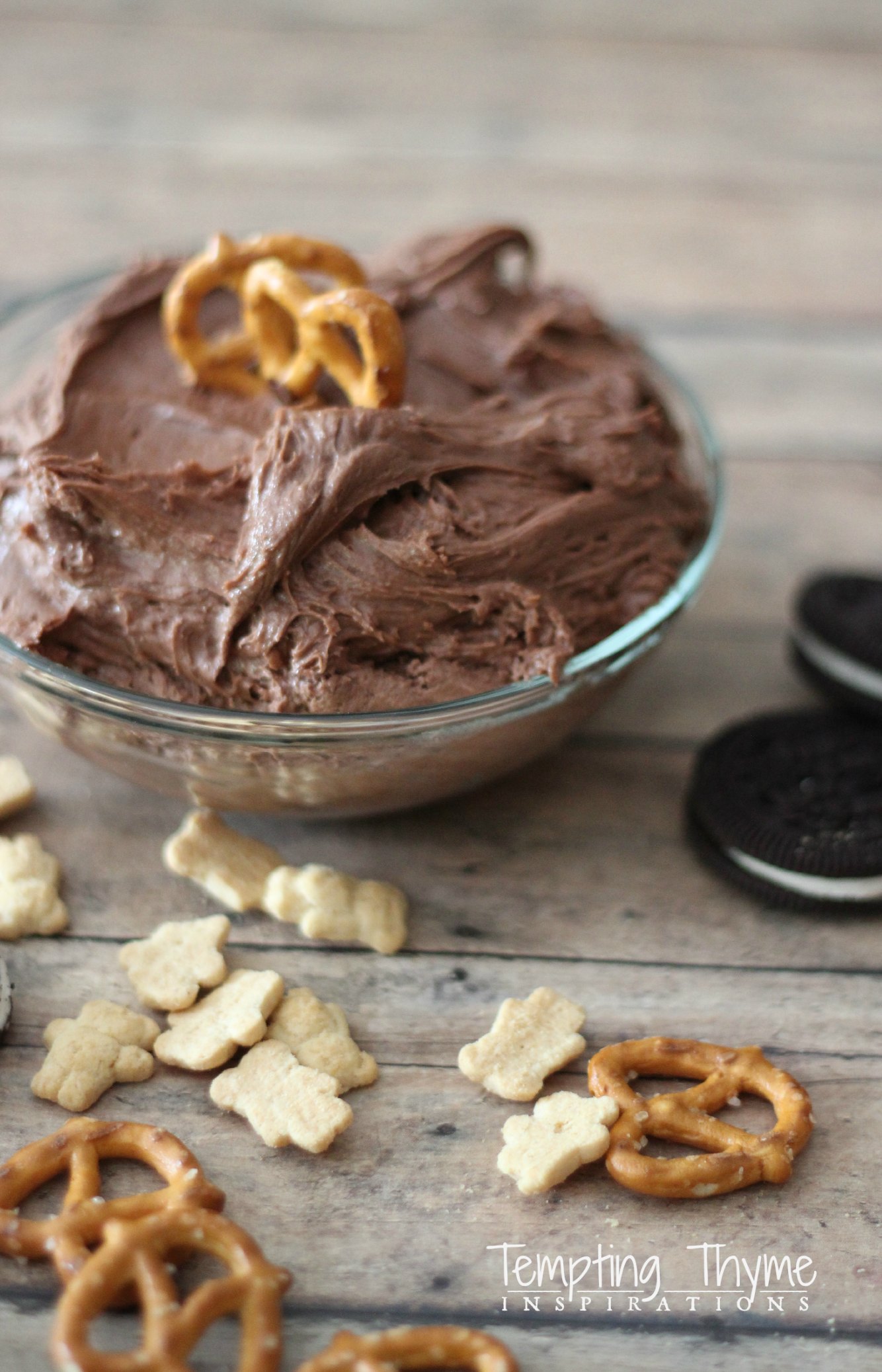 Seriously, don't you just want to dive right in?  Kind of like eating peanut butter out of the jar!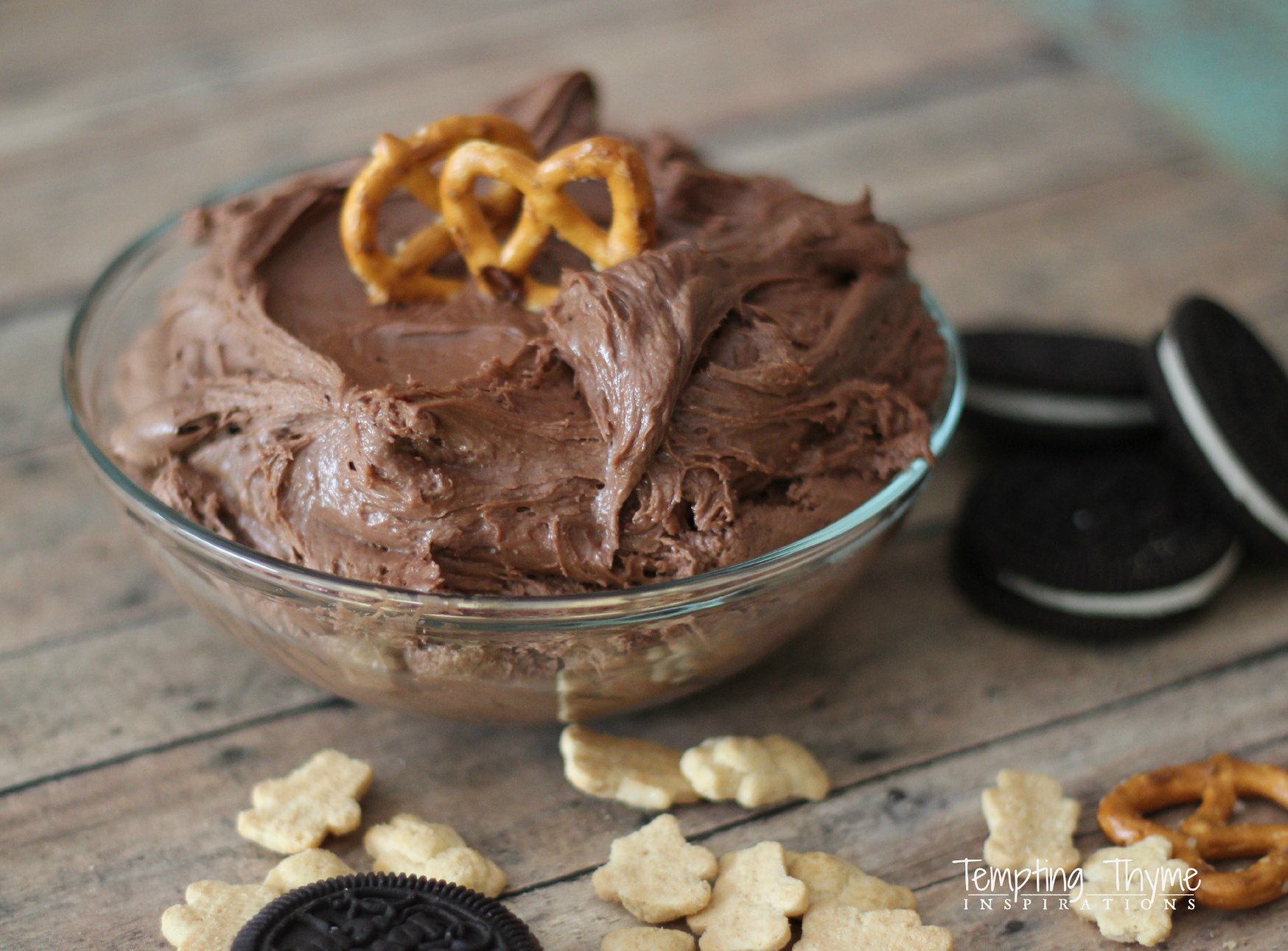 Let me give you an additional tip!  Need a fantastic cake filling?  Follow the recipe through step 1 and stop….cream cheese, butter and the Devils Food Cake mix is all you need for a thick filling that would be perfect for a chocolate cake.  I am thinking my Mom's mayonnaise chocolate cake in particular.  Remember that from your childhood?  I think it was in one of those 'Brand' Foods Cookbooks.  It replaces the oil with mayonnaise, and I swear to God, it is the moistest chocolate cake I have ever had.  Anyway, just spread it out between the layers (or roll it into a circle and place it on the cake layer), top with the second layer and then frost with your favorite buttercream recipe.  If you ask me, I would top it with this Oreo Buttercream!
We all know that this is the weekend that your house is going to be filled with kids!  Go ahead and make a batch….I guarantee it will be gone in the blink of an eye!  Just remember to tuck some away for yourself to enjoy when they have disappeared in the basement, or gone outside to build that crazy bonfire!
What is your favorite 'sweet' dip??
            Shaunna

Devil's Food Cake Batter Dip
Serves: 10-12                                                 Printable Recipe

Ingredients:
8 oz Cream Cheese (I use low fat or what some call Neufchatel Cream Cheese)

½ cup unsalted butter, softened

2 cups Devil's Food Cake Mix, any brand (I used Duncan Hines)

4-6 Tbsp milk, depending on the consistency desired

2 cups powdered sugar, sifted 
Directions:
In mixing bowl, beat the cream cheese and butter on medium speed until light and fluffy.  This may take up to 5 minutes.  Gradually add in the 2 cups of Devil's Food Cake mix, and mix until thoroughly combined.

Blend in 4 Tbsp of milk, followed by the sifted powdered sugar.  If thinner consistency is desired blend in the additional 2 Tbsp of milk.

Serve with pretzels, bananas, graham crackers, etc.  If you are fortunate enough to have leftovers, the dip can be stored in an airtight container in the refrigerator for up to 1 week.
Other Yummy Dips:
You may find Devil's Food Cake Batter Dip linked up to these great parties…