I hope you all are having a wonderful weekend.
Mine so far has been filled with pulling out all the Christmas boxes, deciding what needs to come out for display, and then leaving the rest of the mess in the basement….
…….hoping no one walks down there to see it!
I also have Martina McBride's Christmas CD on repeat!
    ……….it is that good!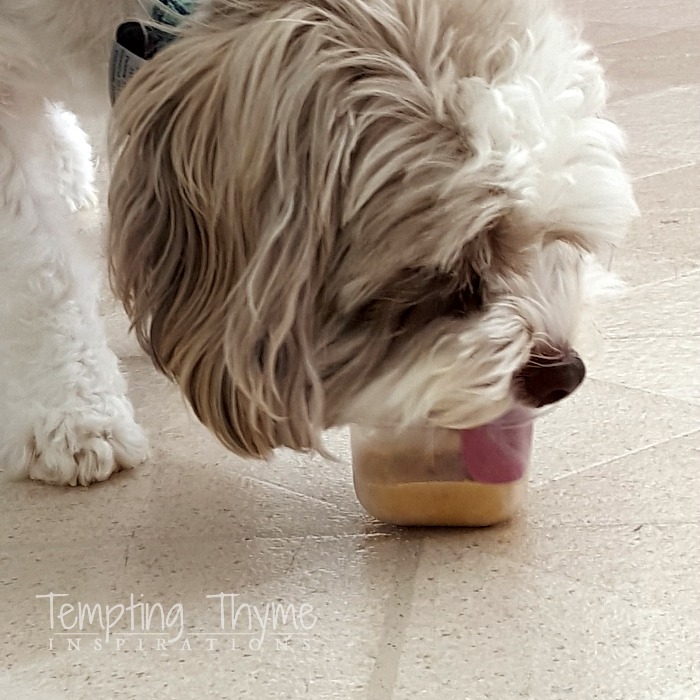 I do have actual work to do, but par for the course, I am procrastinating! 
Martina is making it pretty easy to do!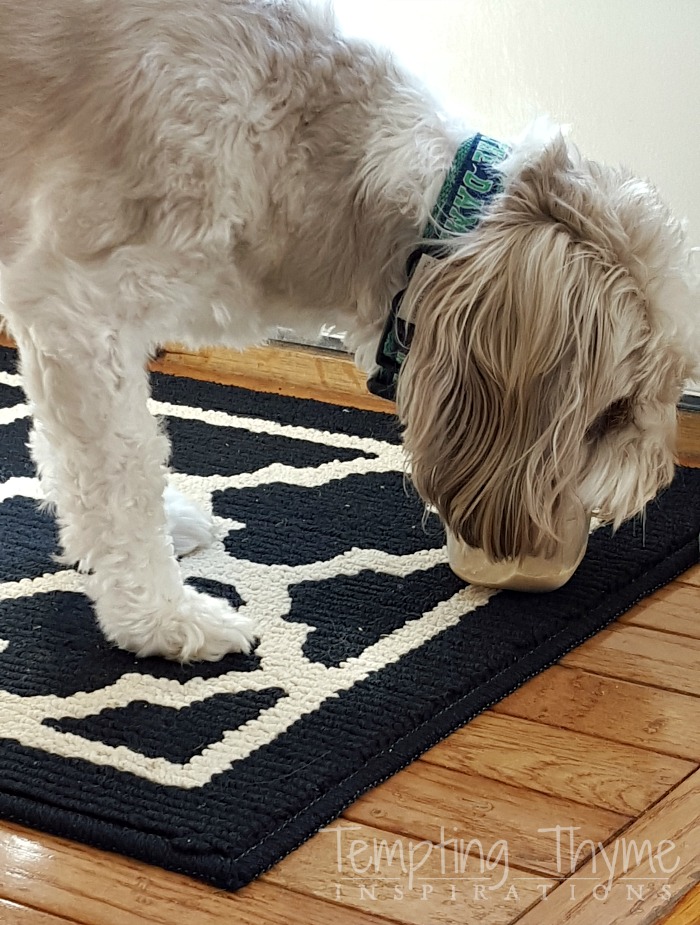 I have not posted a #furbaby treat in a while, and after watching me make up a batch at Thanksgiving, my Mom told me I had to send the recipe to my brother in law.
Since I always do what my Mamma tells me……
………..wink, wink……. 😉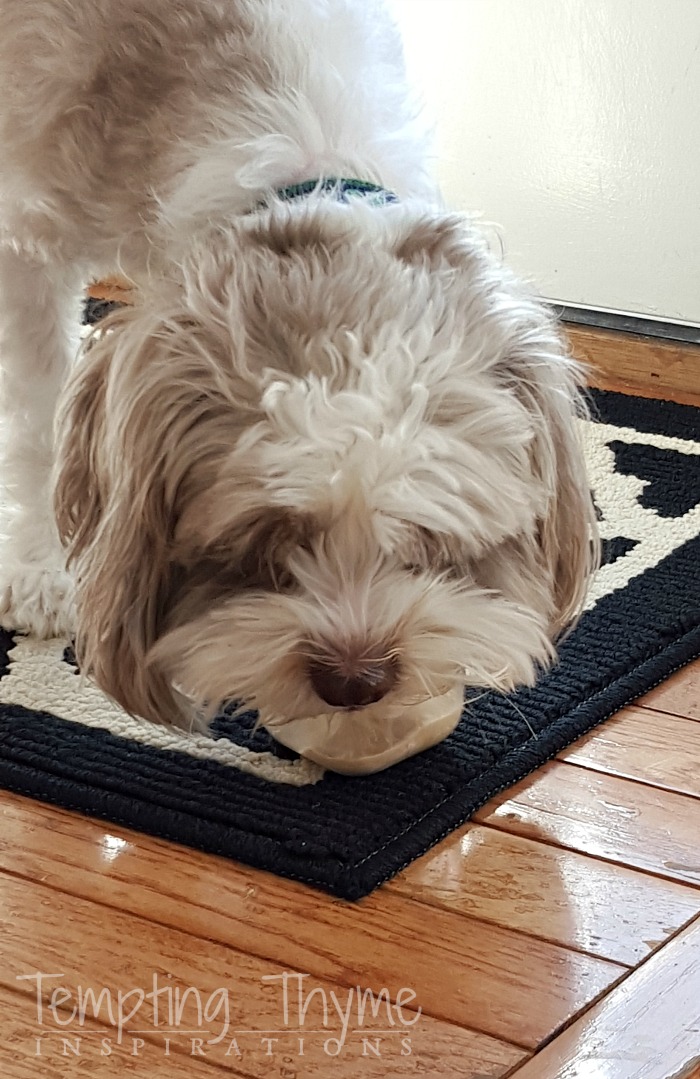 We came across Frosty Paws when Rudy was about a year old. 
Kroger's had them in both the original and peanut butter flavor, and Rudy loved them!
A side bonus…….
…..it kept him busy while we ate dinner, and we didn't have to listen to him beg for food.
Let me rephrase that…..
He wouldn't be begging PT for food.
I will let you guys put 2 + 2 together…….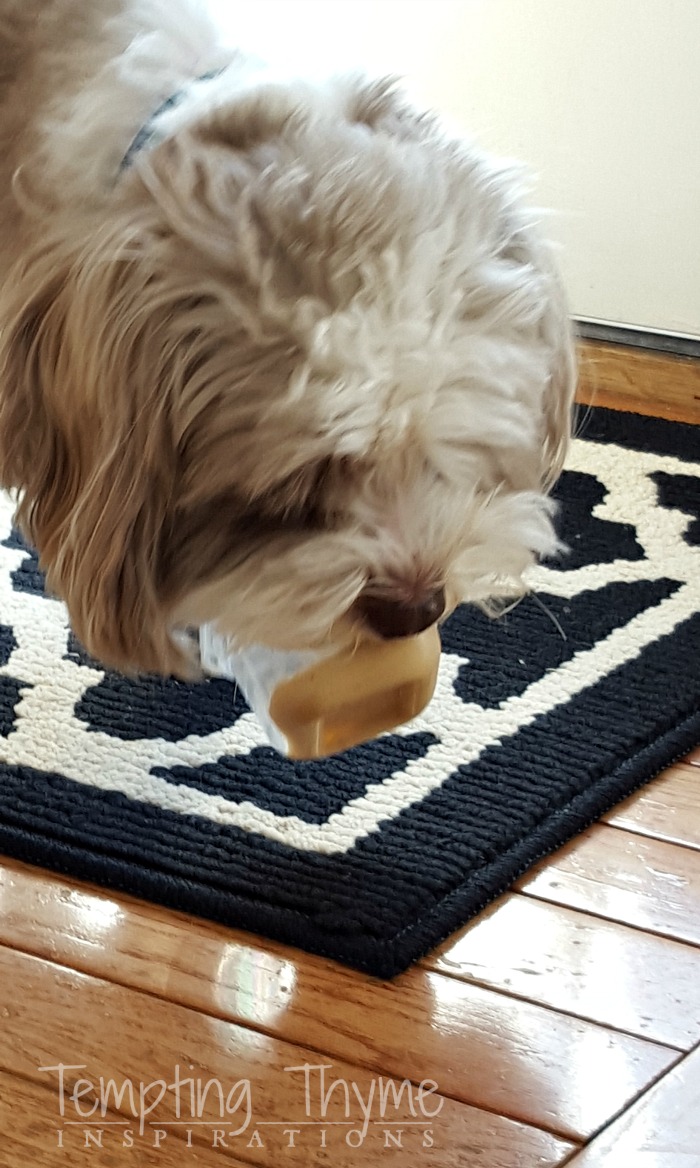 At that time, I came across a recipe for pumpkin ice cream for canines on pinterest, and figured "what the heck", lets play around and see if he likes it.
I swapped out the pumpkin for peanut butter and bananas, purchased a couple of packs of the smallest ziploc plastic containers, and we have a definite winner!
I cannot tell you how many batches I have made for Rudy…..
…..way too many to count!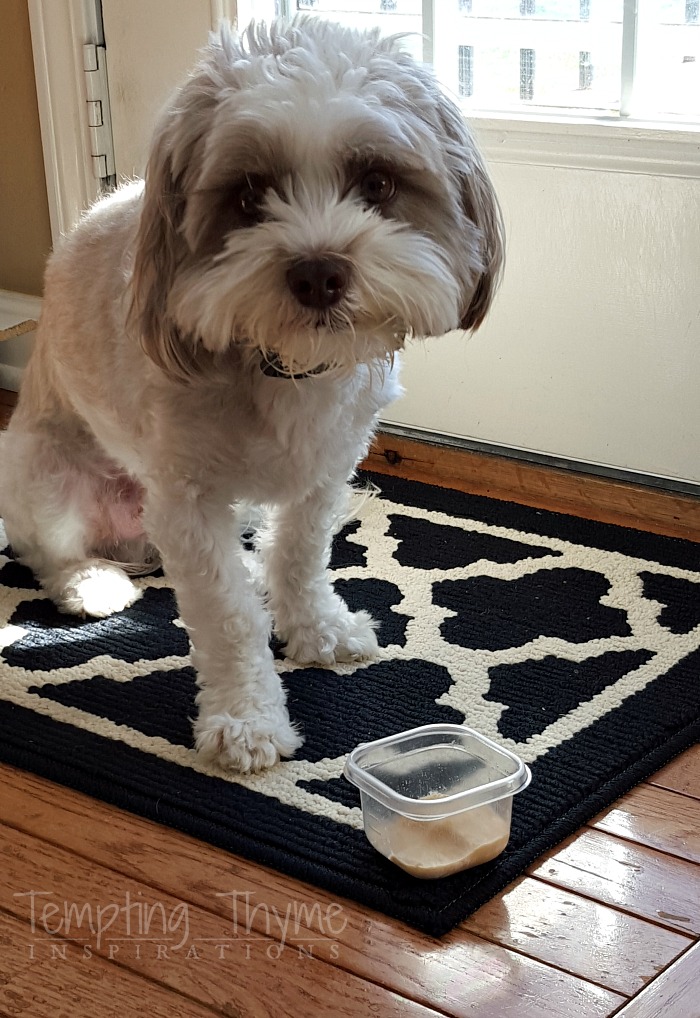 Just know that if we ever have ripe bananas on the countertop, it is guaranteed that I will be whipping some up for him.
It is either that, or I make this AWESOME Banana Bread recipe…..
…..and my hips cannot take eating the entire loaf myself!
Just saying!
The great thing about this recipe is that you can modify it to whatever ingredients your puppy likes.  Mine is a HUGE fan of peanut butter, so that is what I lean towards. 
Play around with the ingredients and the amounts for each!!!  You know what your puppy likes!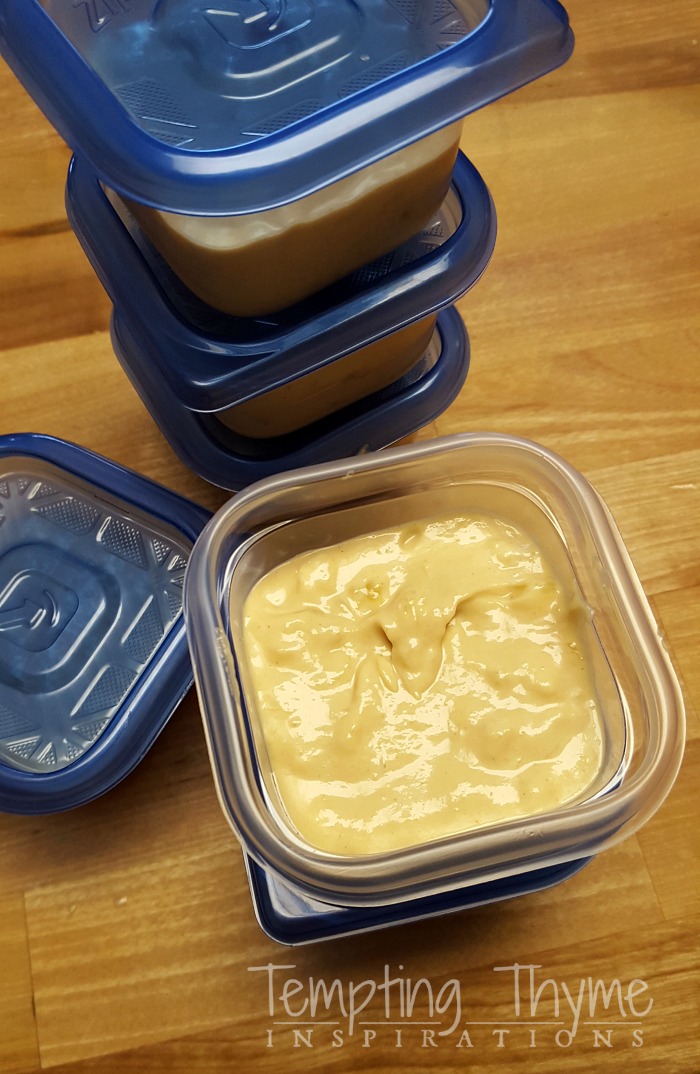 This recipe makes 9-10 portions for Rudy, but if you decide to freeze them in ice cube trays or larger containers, you will obviously get more……
……or less!
BTW…..
Charlie, here is your furbaby recipe!  Let me know what you think!

Peanut Butter and Banana Frosty Paws
This is the perfect treat for your favorite fur baby!
Ingredients:
½ - ¾ cup peanut butter
3 ripe bananas, mashed
3 cups plain Greek yogurt (I use 4 - 5.3 oz individual containers)
Directions:
In a medium bowl, mash the bananas until there are no longer any lumps. Stir in your peanut butter and yogurt, and blend until perfectly smooth.
Spoon mixture into individual containers, and place in freezer until frozen.
Notes:
This recipe makes 10 portions for a small dog, but will make more (or less) depending on the size of the container you use to freeze your "furbaby" portions.