**This giveaway is over.  Congratulations to Tammi and Robin!
With all the painting I have been doing lately, I thought I would tell you about a handy dandy tool…..the Paint Brush Cover!
Not only do I want to talk about it, I want to give a couple of them away.  Woo Hoo!!!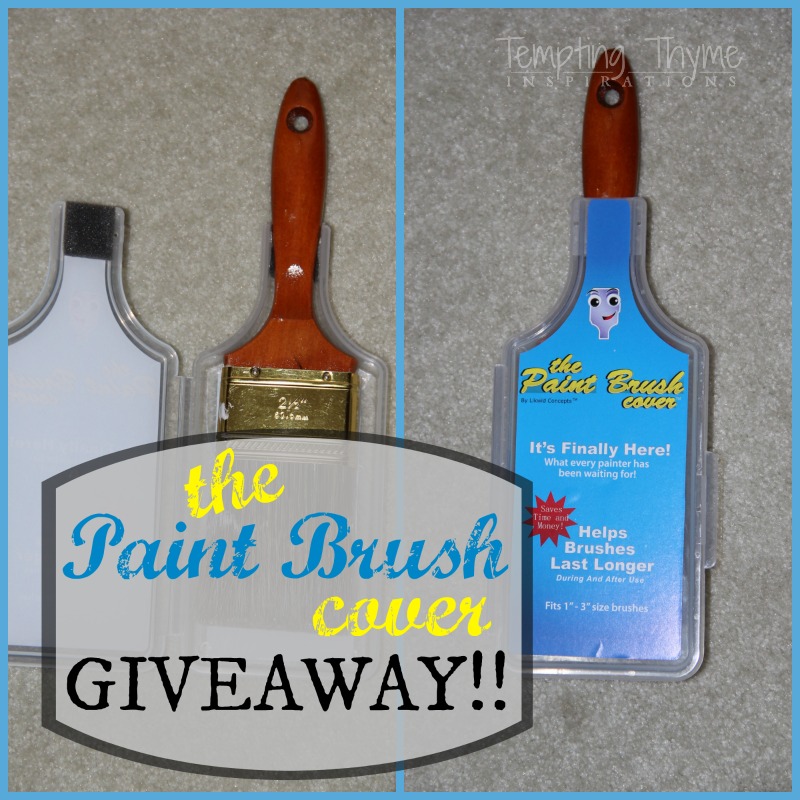 I detest cleaning the brushes while waiting to apply the second coat.  I flat out do not want to do it.  Call me lazy…..I will own it!  I usually wrap my brushes and rollers in plastic wrap and throw them in the fridge.  This keeps them 'wet' until ready to use again.  I have left some brushes in the fridge for up to a week finishing up a project like the Boys Bathroom Cabinets.  Seriously…….it works like a charm.
The Paint Brush Cover will replace my old standby…….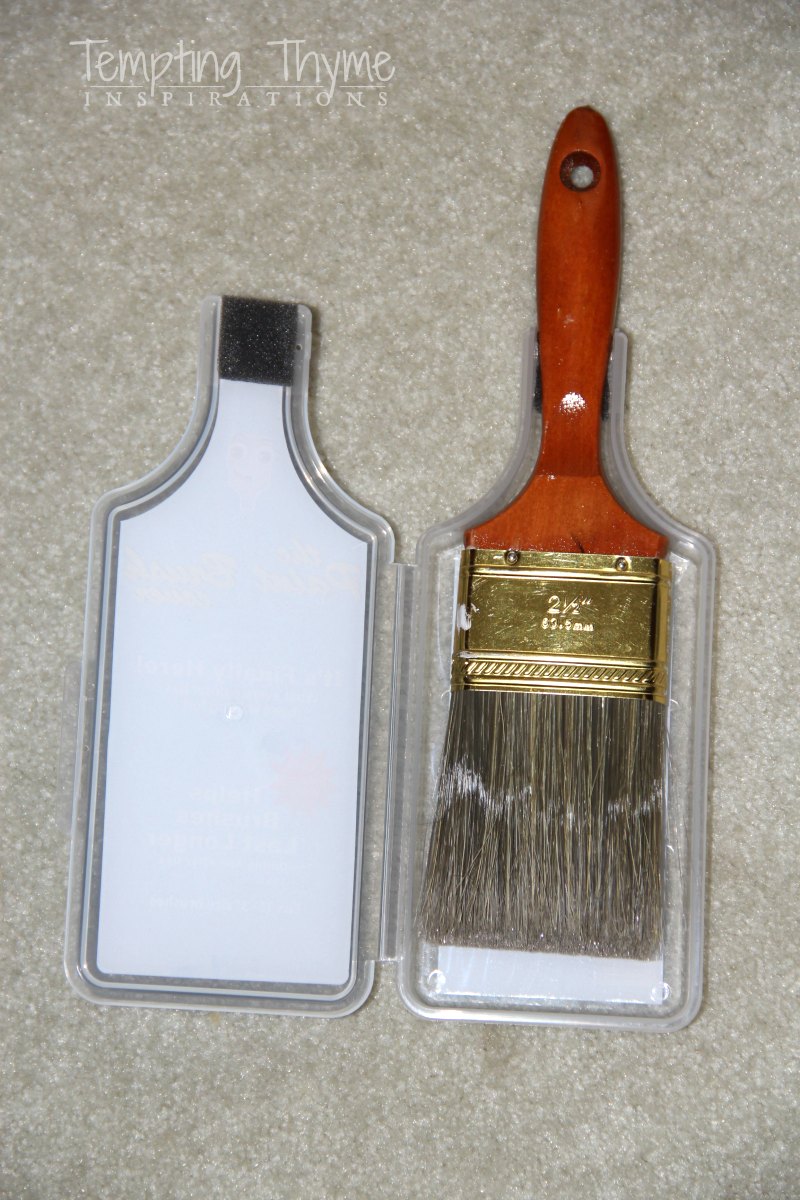 This product has a couple of features that I love, and a few that I don't.  😉  I love the fact that it will help the environment!  No longer will I be throwing away as much plastic wrap, it will reduce the amount of paint I wash down the drain, and it could reduce the amount of brushes I throw away each year!  Yeah!!

The cover is made of a clear, hard, durable plastic that has an airtight seal.  I love the seal….nothing is getting through it!  I have had my brush full of stain nestled inside for the past couple of days.  Every time I open it to do yet another coat of stain on the stairs, it is as if I never took a break from staining.  A.M.A.Z.I.N.G!!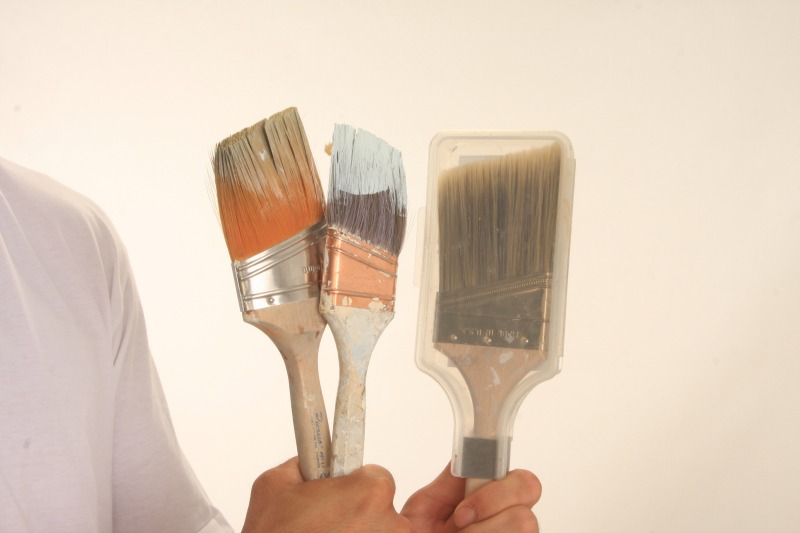 I also love the price!  These cases fit 1″-3″ brushes and retail for $4.99 each or $12.99 for a 3 pack.  If you do a lot of painting this is a great value.
Now let me tell you the two negatives about it (my opinion only).  The first is simple…… one of my favorite brushes is the short angled brush.  It will not fit into the paint case due to the handle being sooooo short!  Bummer!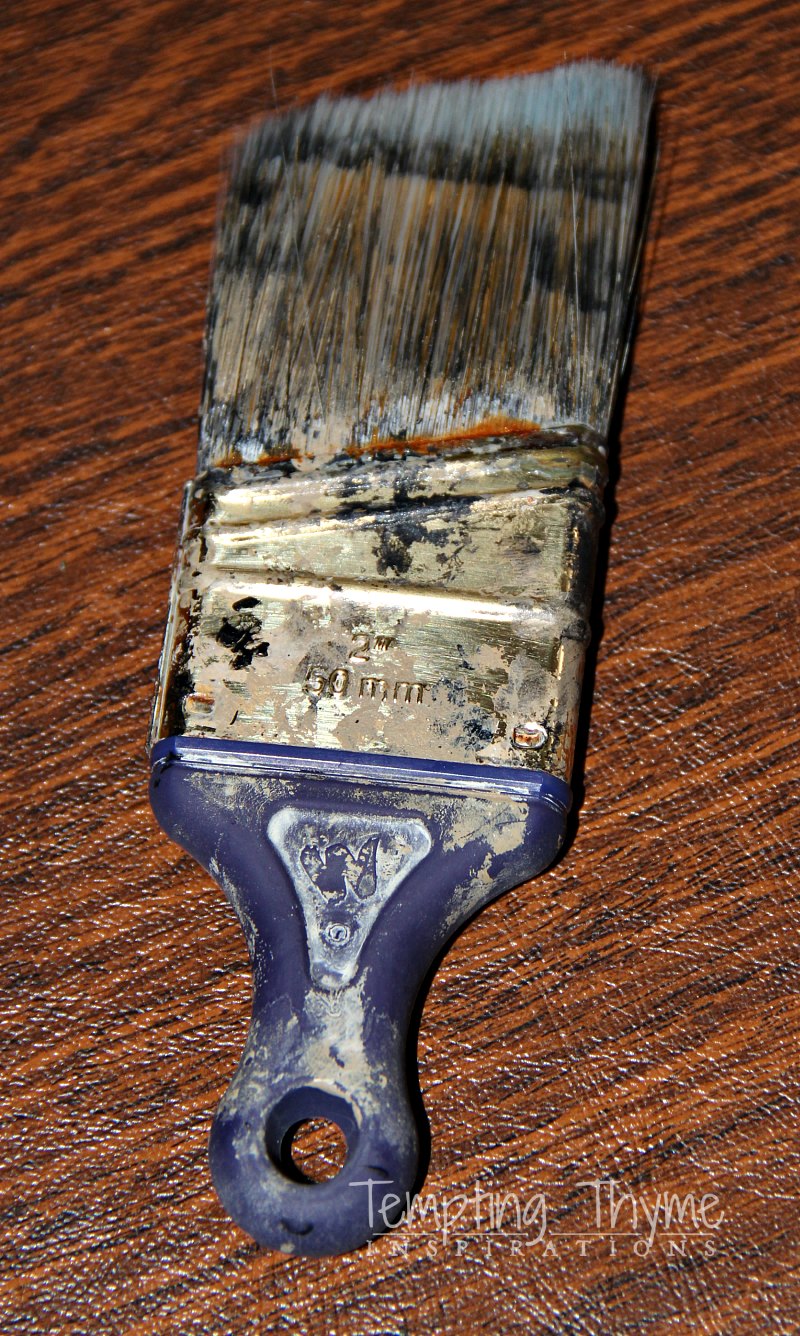 The other negative is that the Paint Brush Company doesn't make a case for the rollers.  LOL!  I want a case for my roller so that I can stop throwing it in plastic wrap.  I hope they listen to me and start creating one.  I know it will be a hit! 
UPDATE:  I was just informed that they will be rolling out the red carpet for a new Paint Brush Roller Cover next month!! 

Now that you know what I think about the paint brush cover…..how about you enter to win one?  I am giving away 2……yep……2 Paint Brush Covers.  Two lucky people are going to WIN!  Just enter below…….
***I  was provided with a Paint Brush Cover to try out, as well as these 2 that I am giving away***
Popular Painting Projects:
Boy's Bathroom Cabinet
How to Paint an Ugly Light Fixture
Black Front Door
Framing a Bathroom Mirror
DIY Jewelry Organizer
Tin Can Caddy
DIY Dog Gate