I don't know about you all, but after being in the kitchen baking up a storm for the Holidays, I crave meals that are quick and easy.  This flat bread pizza does not disappoint, and will be ready start to finish in 5 minutes……as long as you have all ingredients on hand, and prepped, ready to go.  Since finding the Flat Out flat bread brand a few months ago, I have made these more times than I can count.  There is no end to the possibilities!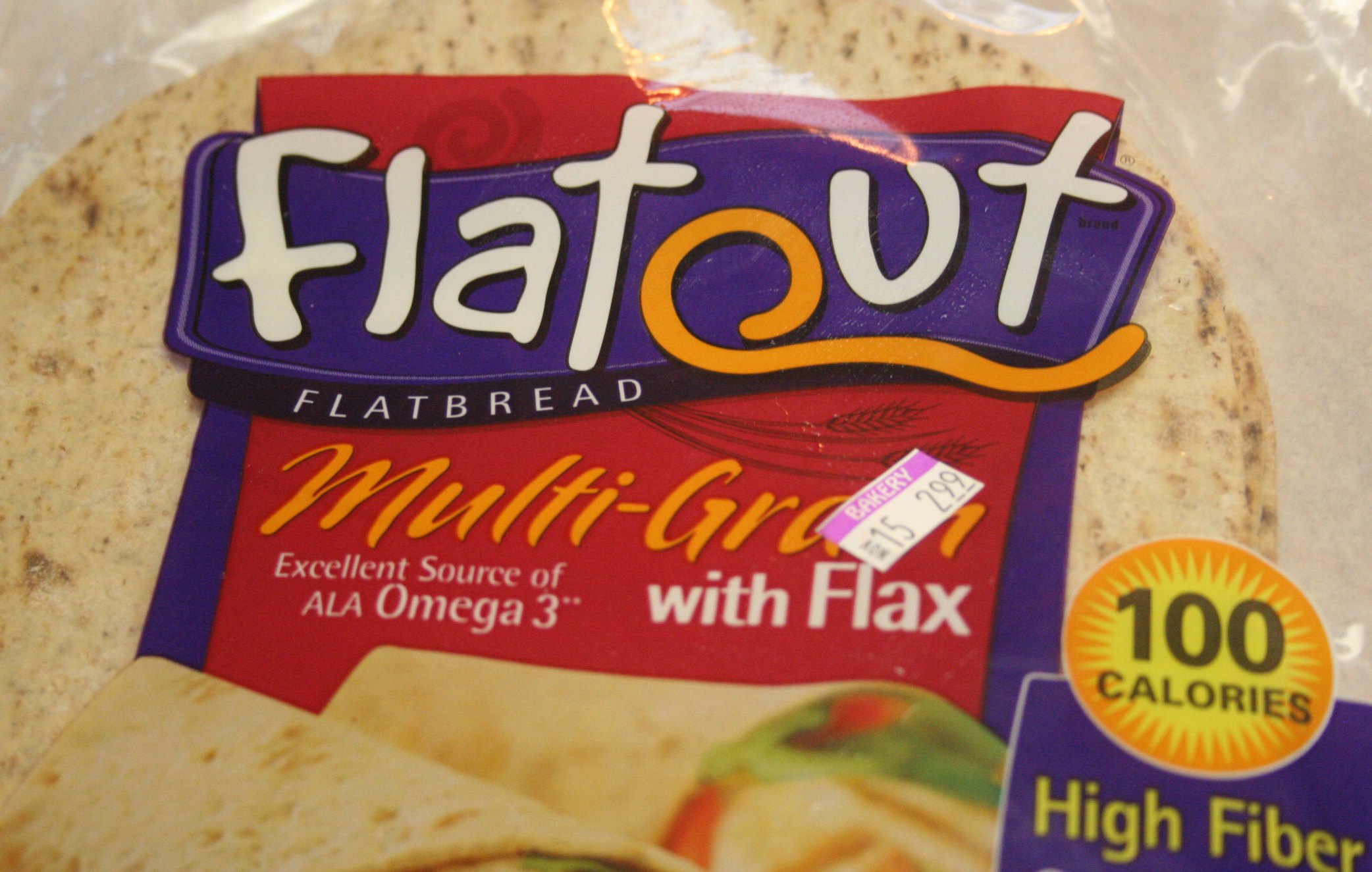 There are so many benefits to using Flat Out flat bread…..the first being that it averages 74% less net carbs than 2 slices of whole wheat bread……and don't we all at some point say we are watching our carbs?  I know you are shaking your head 'yes'!  We are a nation obsessed with CARBS!!!  We can't help it, we have a love/hate relationship with anything white!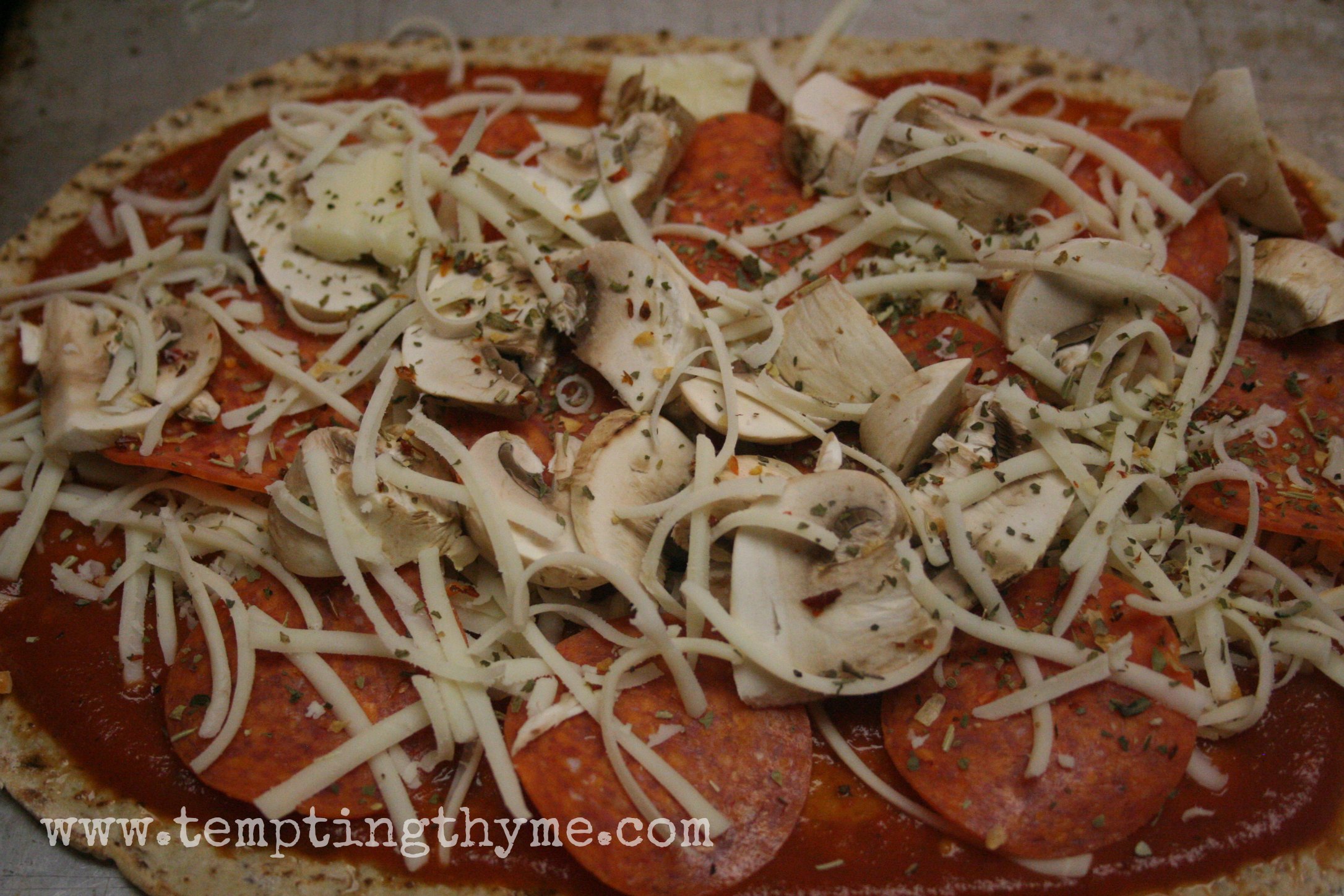 Some of the other reasons and benefits include:  100% whole wheat….. 9 grams of protein…… low-calorie at 90-100 calories per flatbread…….and the best reason to use Flat Out (my opinion only folks) each one includes 9 grams of fiber!!  We may all need to watch our processed carbs, but we ALL need to add more fiber into our diets.  Right?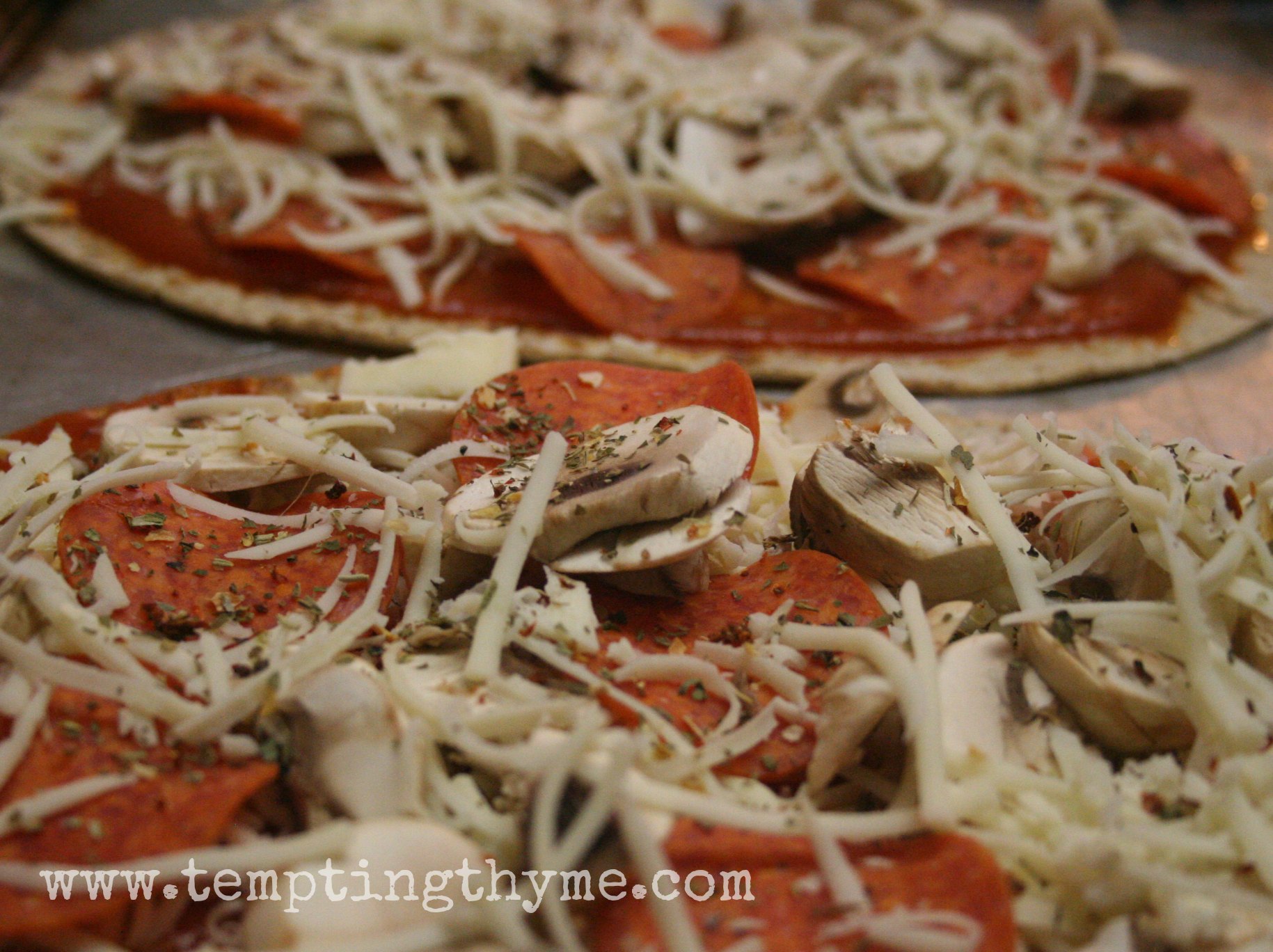 Regardless of the benefits of Flat Out, the simple fact is that creating pizza out of them is FAST, SIMPLE & EASY!  In the crazy paced lives we all lead, we need a little simple and easy added into our lives!  This is also something that the kids can make pretty quickly when I am not around!  Win Win!
                                                   Shaunna

♥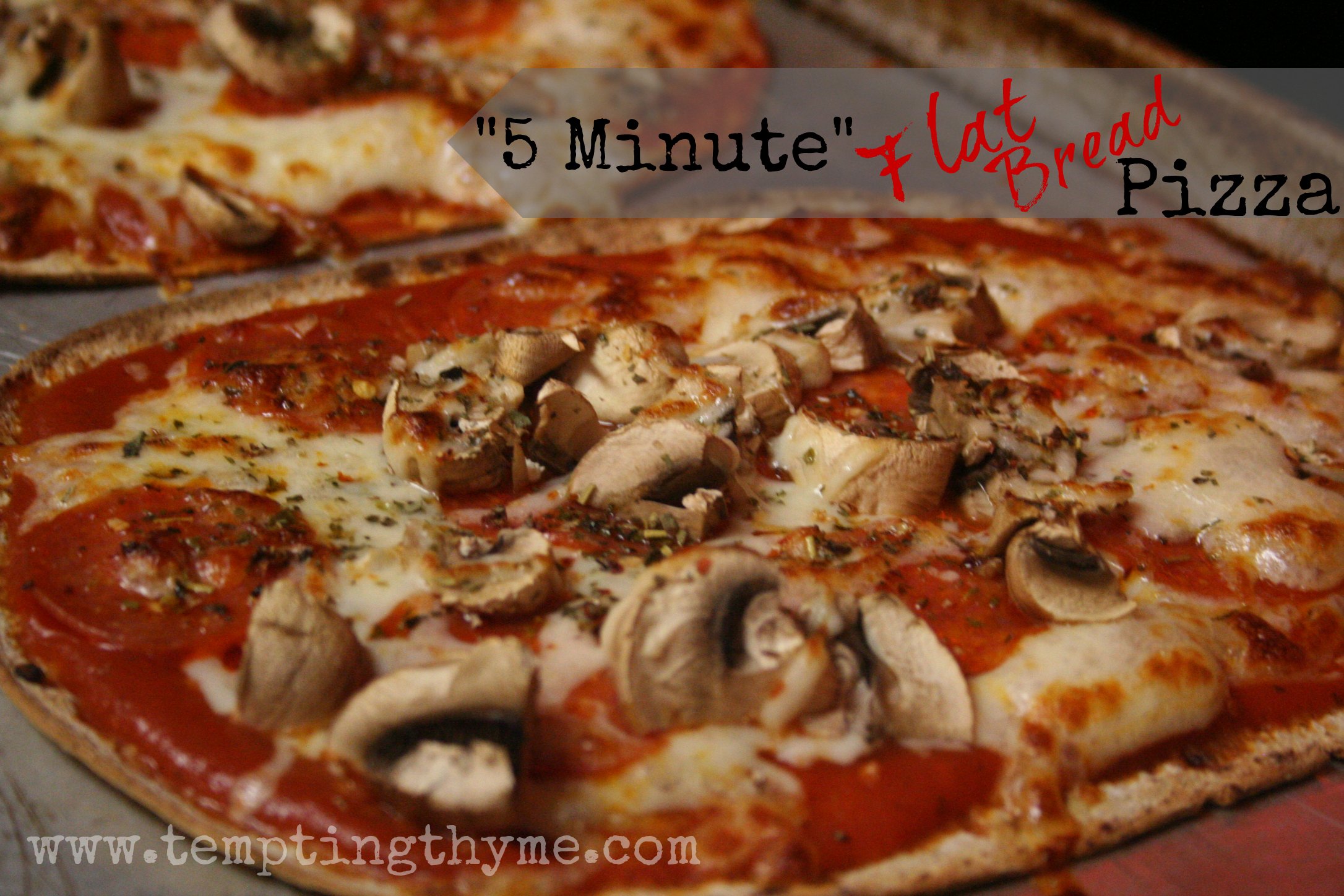 "Flat Out" Crazy 5 Minute Flat Bread Pizza
 Serves:  1-2                                                    Printable Recipe
Ingredients:
 1 Flat Out Flatbread, any flavor
¼ -1/2 cup pizza sauce
½ cup mozzarella cheese, shredded
Choice of pizza toppings: pepperoni, mushrooms, onions, etc
Parmesan Cheese (Optional)
Italian Seasoning (Optional)
 Directions:
 Preheat your oven on high-broil setting, positioning your oven rack at the top third of the oven.
Place your flat bread on a foil lined cookie sheet.  Broil for 2 minutes, or until flat bread is crispy.  Remove from oven.
Spread the pizza sauce onto the flat bread, spreading to ½ inch the edges. Sprinkle the mozzarella cheese and any toppings you desire.  If you want, sprinkle tops with Parmesan cheese and Italian Seasoning.
Broil the flat bread for an additional 2-3 minutes, until cheese is melted and bubbly.  Watch the pizza closely, as it can burn quickly.  Remove from oven, and let rest for an additional minute.  Cut into strips and enjoy!
Sites and Posts also worthy of a second glance:


Cauliflower Pizza Crust

@ tempting thyme


Flat Out Bread

@ Flatout Fresh
You may find this recipe linked up to these great parties…..