Wicked Weekend #11
These brownies bring you straight back to your childhood…..your inner child screaming for just one more!
If only I had the metabolism of yesteryear to eat these at whim.  LOL!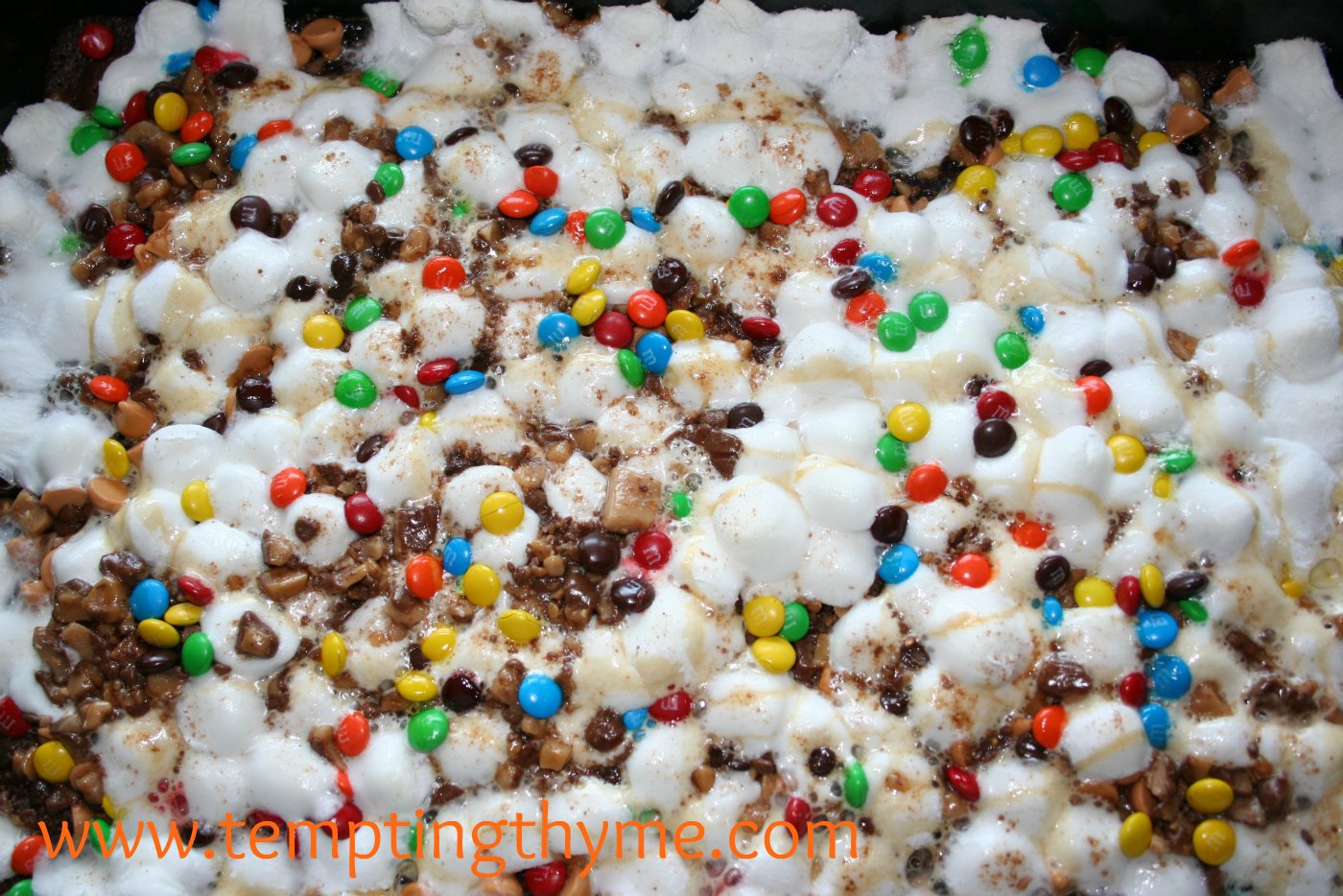 I first saw these brownies years ago in a magazine.  Knew I had to make them for the boys, but just my luck….. someone had torn out the recipe.    Why did that always happen to me?   In the old days, we had to rely on print materials…internet hadn't exploded onto the scene yet.  I consider myself resourceful….memorized the picture, and as soon as I found a scrap piece of paper wrote down everything I saw in the picture.  Over the years, I have played around with the quantity of the toppings…..most of it is a judgement call.  If you feel that you need more m&m's, by all means put more on.  If you don't like one of the toppings, leave it off.  It is that simple and versatle!!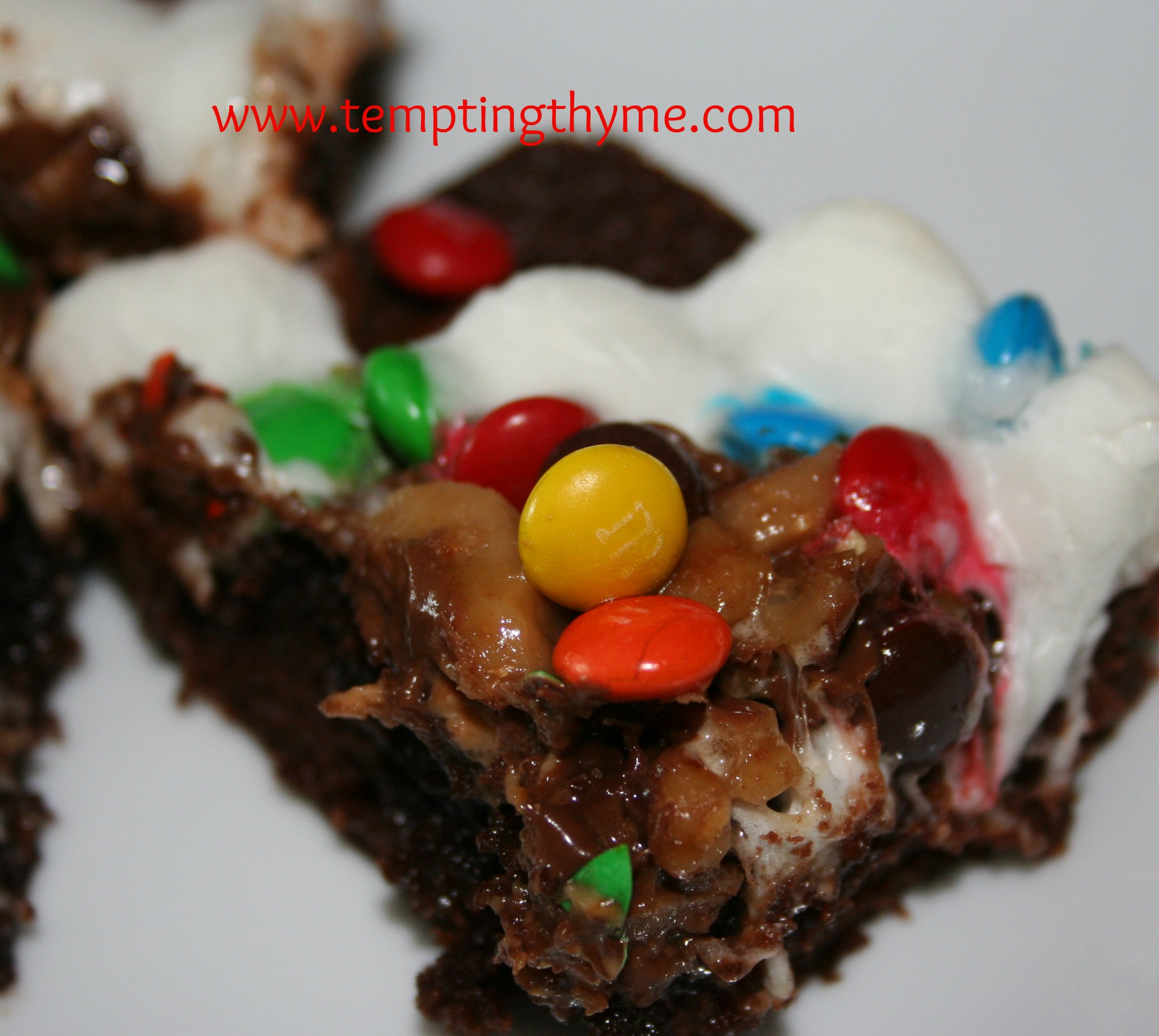 Fun'Fetti' Brownies
(16-24 servings)
 Ingredients:
 1- Fudge Brownie Mix, family size
Eggs, oil and water suggested on the back of the brownie box
2 cups mini marshmallows
½ cup mini chocolate chips
½  cup toffee bits
½  cup butterscotch chips
½  cup mini M & M's
½- ¾ cup caramel sauce (ice cream topping)
Directions:
 * Preheat oven to 350 degrees.  Spray a 13×9 inch pan with cooking spray.
*Mix brownie mix, eggs, oil and water according to the directions on the back of the box.  Spread evenly in pan.
* Bake according to the directions, but remove with 5 minutes left in baking time.  Layer the mini marshmallows, mini chocolate chips, toffee bits, butterscotch chips and M&M's.  Press down very gently and then drizzle the caramel sauce over the marshmallows and toppings.  Put back in the oven for the last 5 minutes of baking, or until the marshmallows have puffed up and become golden in color.
*Remove from oven and cool completely on wire rack.  If you are in a hurry, you may put them in the refrigerator to set up.  When cutting into squares, spray a knife with cooking spray so that the toppings do not pull away from the brownies.
* Store in a sealed container for up to 5 days……if they last that long!
You might also like:
Triple Threat (Slutty) Brownies
Salted Caramel Chocolate Chip Bars
Linking up to this great party:
Homemaker on a Dime
Skip to my Lou
the DIY showoff
Craft-O-Maniac
Sumo's Sweet Stuff