Are you rushing around getting ready for Thanksgiving? 
This may be my most favorite holiday…..
        ……a time for family, appreciation and being thankful for everything that we are blessed with in our lives…..no matter how     small!
One item that I am most thankful for……not just during Thanksgiving week…..are quick and easy meal options!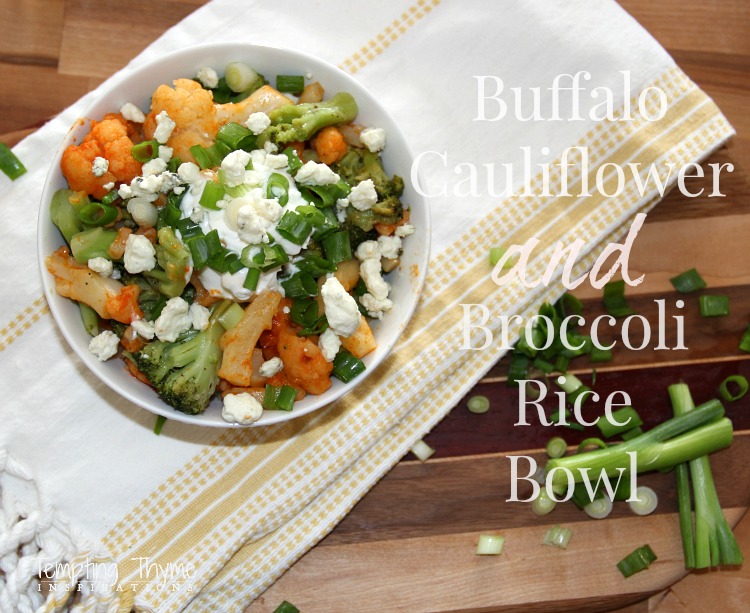 I think we all enjoy tooling around in the kitchen 25% of the time!
But the other 75%….
        ……..we want the food to magically appear on the dinner table for our families!  😉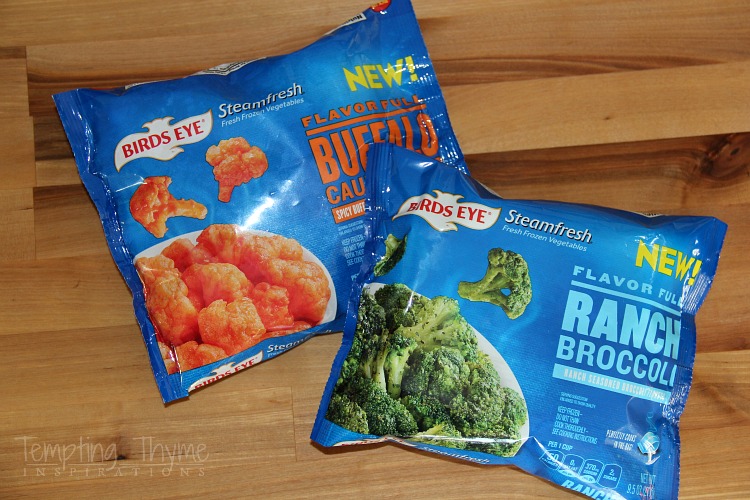 Birds Eye Flavor Full has a brand new product on the market that combines fresh vegetables with amazing sauces and seasonings, making them the perfect accompaniment to round out your entree!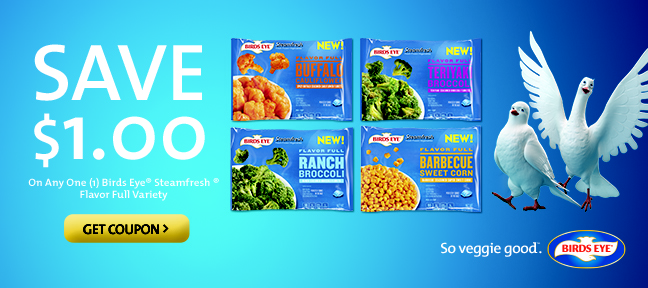 They did all the guesswork for us so that we are not wasting precious time with our kids; behind the stove trying to camouflage and ramping up the vegetables in order for our kids to eat them.  YEAH!!!
The flavors are bold, unexpected and exciting!  Here are just a few of them….
Birds Eye Flavor Full Buffalo Cauliflower
Birds Eye Flavor Full Ranch Broccoli
Birds Eye Flavor Full Sour Cream and Onion Potatoes,
Birds Eye Flavor Full Teriyaki Broccoli
Birds Eye Flavor BBQ Corn
Birds Eye Flavor Full Sweet Chili Carrots
Birds Eye Flavor Full Wasabi Peas
Birds Eye Flavor Full Fiesta Lime Corn
This is A LOT of options and varieties to transform your family into veggie lovers!!  😉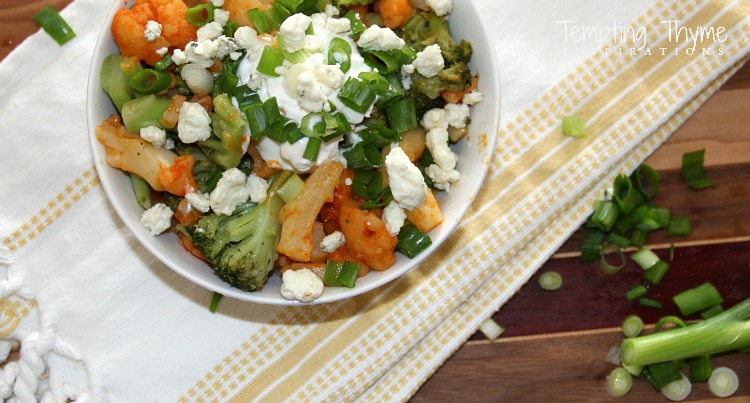 I paired 2 of these flavors together to create this Buffalo Cauliflower and Broccoli Rice Bowl!   WOW!  
It was ready in under 10 minutes…..
Who doesn't want that after a long day at work.
How did it come together so fast?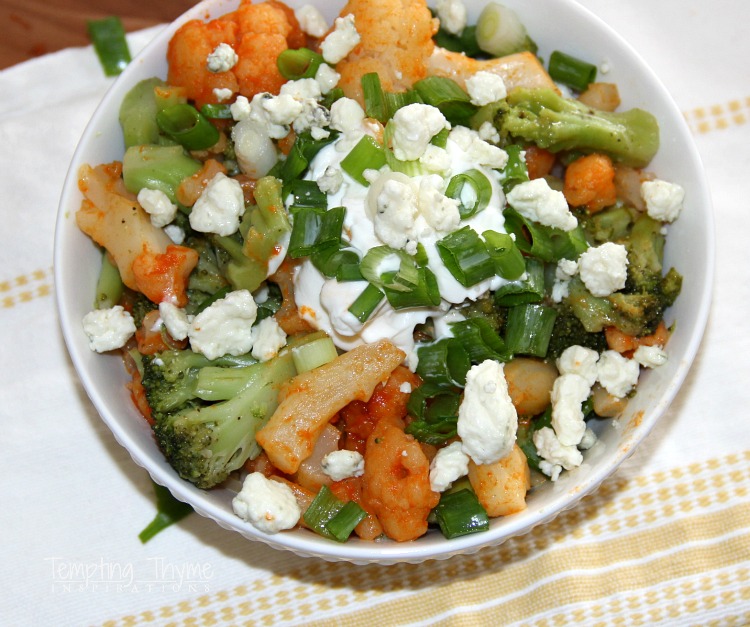 Birds Eye has the convenience of the Steamfresh package, making them so easy to prepare in the microwave!
Combine that with some microwavable brown rice, some chopped green onion, blue cheese and a dollop of sour cream…….and you have a meal rival to some of the popular restaurants combining the trendy "buffalo" and "ranch" combinations!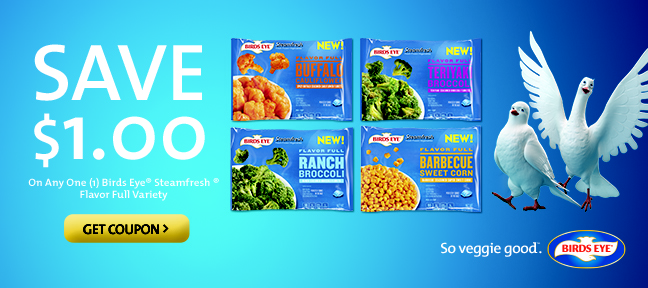 Considering they have 8 varieties, why not make your life easier for Turkey Day (and even the upcoming Christmas season), and have a couple of these Flavor Full Bags in your freezer???  
Birds Eye is enticing you even more with a $1 off coupon that you can download HERE…..or just click on the picture above.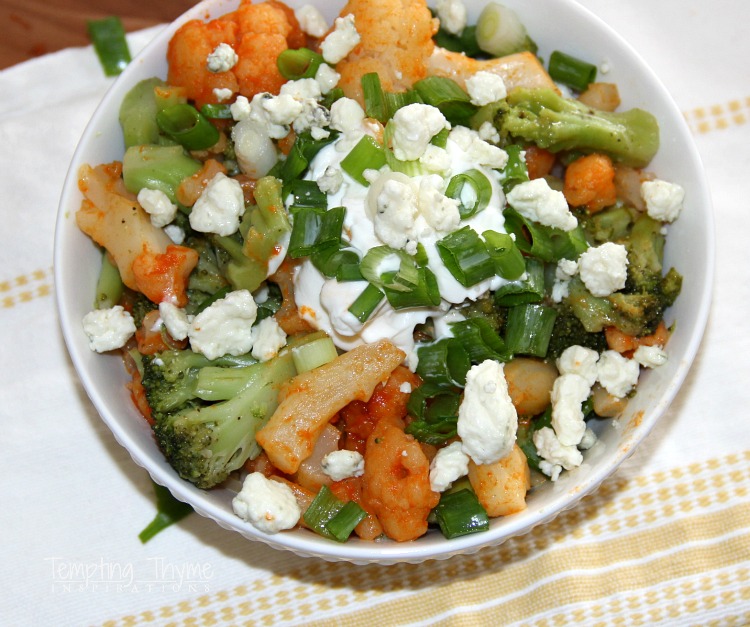 Buffalo Cauliflower and Broccoli Rice Bowl
Ingredients:
Buffalo Cauliflower (9.5 oz frozen pkg)
Ranch Broccoli (9.5 oz frozen pkg)
Whole Grain Brown Rice (I used prepared rice pkg ready in 90 seconds)
Crumbled Blue Cheese-to taste
1 Green Onion, chopped (optional)
Reduced Fat Sour Cream-to taste
Directions:
Follow the directions on the back of the vegetable bags; set aside.
While the vegetables are "resting", cook the brown rice in the microwave; chop the green onion.
Assemble your bowls by layering the brown rice on the bottom, cauliflower and broccoli. Dollop a little sour cream on top, and garnish with the blue cheese and green onions.
Enjoy!!