Bertolli Riserva allows us all to create gourmet meals in a fraction of the time!  Join me in making this classic Italian dish.  Italian Sausage Pasta Bake is simple, easy and very satisfying!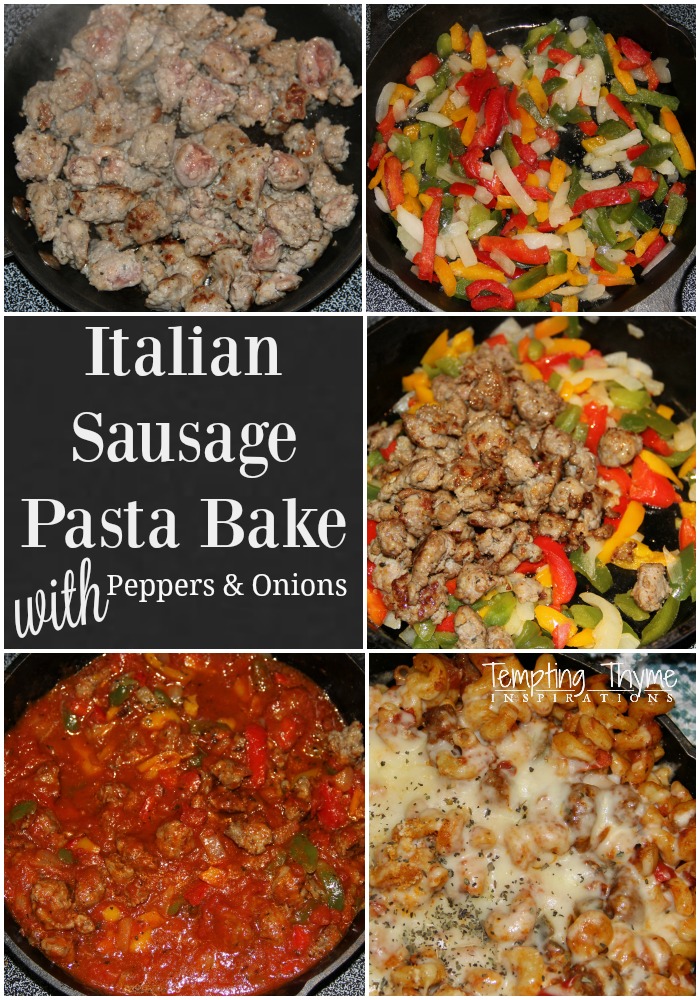 Sometimes life is chaotic….
…..and sometimes we have a tendency to create our own chaos by trying to tackle too much, too soon……without enough breathing room between each task!
Phhheeewww!
I personally consider it a small victory if I can get dinner on the table during the weeknight.  😉
And by dinner I mean….. something quick…. easy…. tastes great…….and does not have the word "sandwich" in it!
Yes, I started a sentence with the word "And"!
Sorry…..buuuuut not sorry!
Let's just roll with it!
Before I forget……at the very end of the post I am offering a $25 Visa card so that you can make your own Italian feast for your family! 😉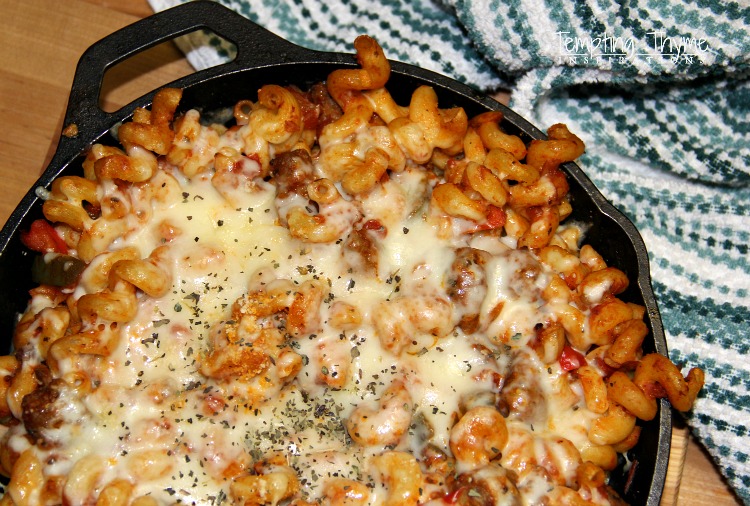 This Italian Sausage Pasta Bake is one of those dishes you find on the menu of just about every Italian restaurant.  It is hearty, can be dressed up……or you can let the fresh ingredients stand on their own to shine.
The boys were little little when we visited my parents in New Hampshire, and happened to eat at the restaurant Abercrombie and Finch.   If you ever had the chance to eat there before they closed their doors, you will not only remember the great food, but the awesome statue of a man sitting on a bench in the lobby.  K looooved that statue!!
Anyway…..this was the first time that P had Sausage, Peppers and Onions loaded on top of a plate of pasta and smothered with pasta sauce.  He loved it so much that I try to make it for him every chance I get.
I will tell you a little secret though!   I cheat a little by using store bought pasta sauce.  😉
This is where Bertolli Riserva's Balsamic Vinegar and Carmelized Onions comes into play. 
OMG…..this sauce is crazy good!  It has so much added taste that you don't need to have such a heavy hand when adding in your seasonings!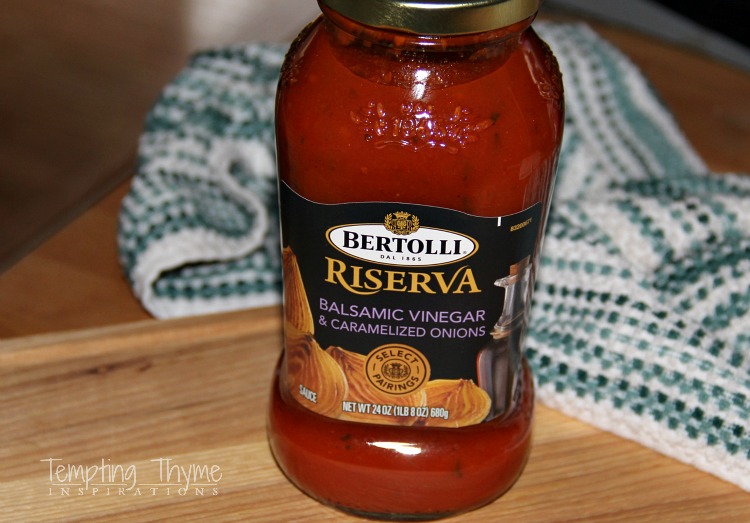 Never have I ever added balsamic vinegar to my pasta sauce! 
Carmelized onions….yes! Balsamic vinegar….nope!  I am a now a fan!  Thanks Bertolli!!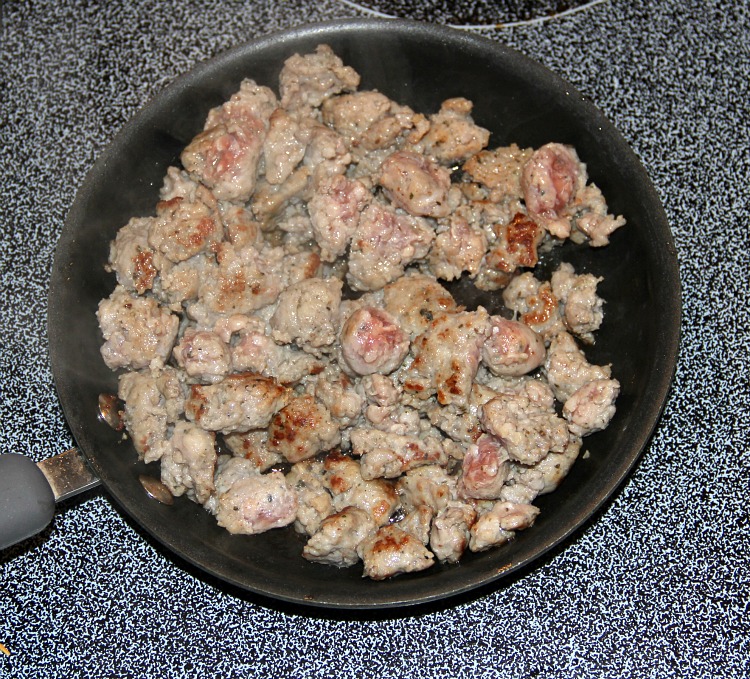 Crumbled seasoned Italian Sausage!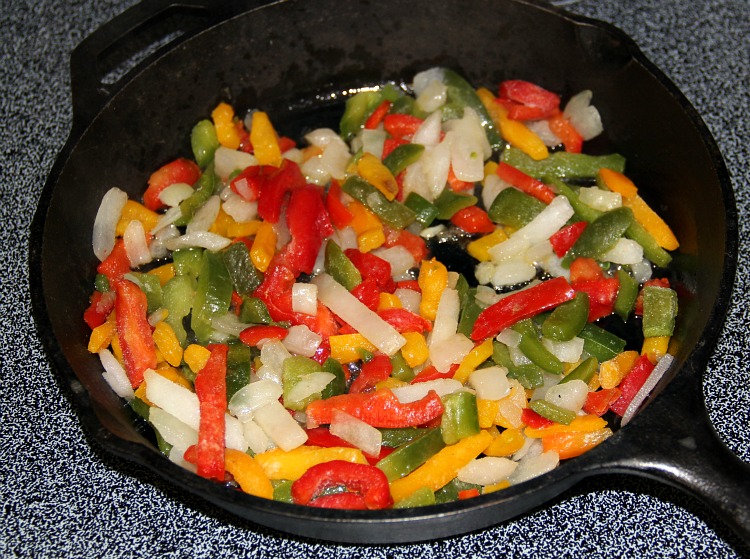 Sauteed green, red and yellow peppers……with a handful of sliced onions thrown in for good measure!  Don't forget to throw in some minced garlic, basil, crushed red pepper and a dash of salt and pepper. 
Another time saver……grab a bag of frozen trio peppers and onions.  All the prep work is done for you.  Just open the bag and toss the veggies into the skillet! 😉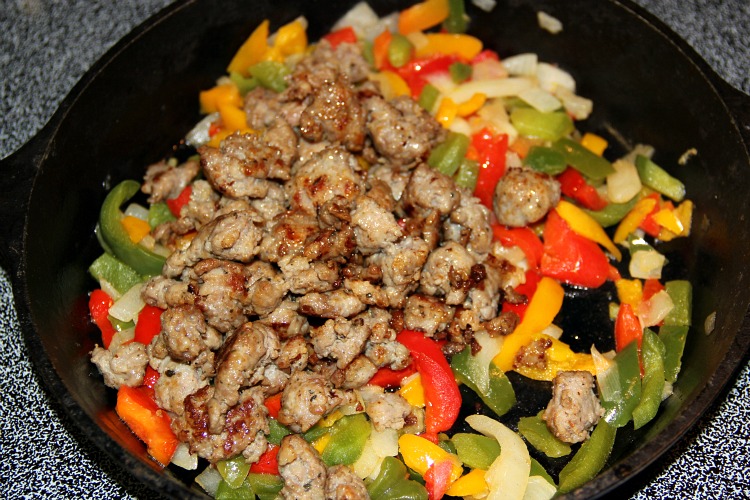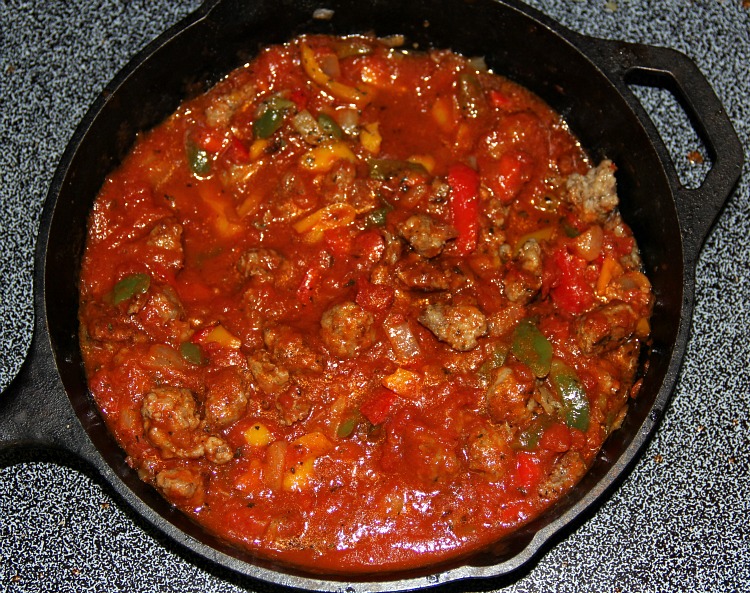 This is one of those dishes that you can have prepped, and in the oven, in under 20 minutes.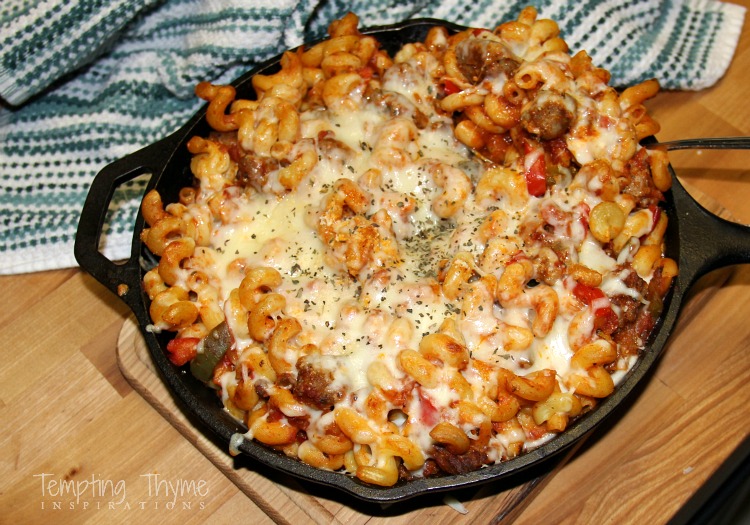 While you join me in making this Italian Sausage Pasta Bake for your family, I want to also invite you to head on over to Bertolli, as they are celebrating 150 years of delicious food, friends and family!
They have created a new website showcasing 150 authentic Italian tips, recipes, and inspiration! 
I know that you will become distracted by all of the great inspiration, but don't forget to grab your $1.50 coupon before leaving.
While you are taking a much deserved breather, check out their Facebook and Tumblr pages also!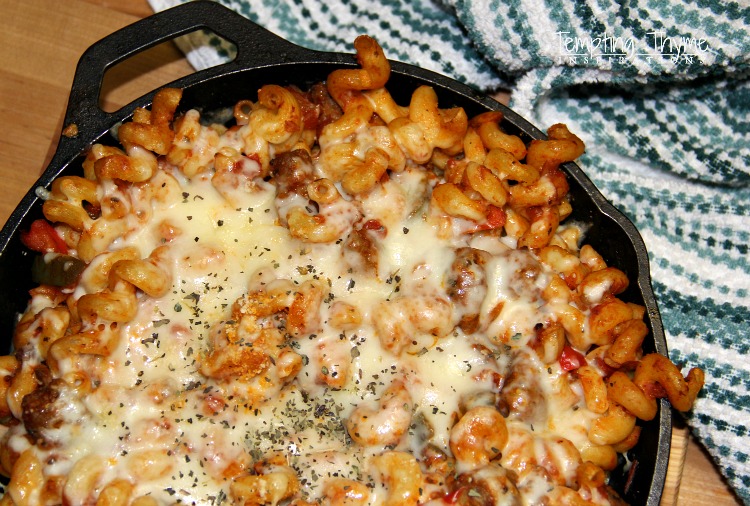 I would love to hear from you…….and don't forget to scroll down and enter for your chance to win a $25 Visa Gift Card.  I want you to be able to enjoy a home cooked Italian dinner on ME!!
                             Shaunna
Italian Sausage Pasta Bake
Ingredients:
16 oz (1 lb) Sweet Italian Sausage Links
16 oz Cavatappi Pasta (Penne or Zita will work also)
1 (24 oz) Bertolli Pasta Sauce (I used Balsamic Vinegar & Carmelized Onions)
1 red pepper, sliced
1 green pepper, sliced
1 yellow pepper, sliced
1 small onion, sliced
1 tsp minced garlic
1 Tbsp basil
¼ tsp crushed red pepper
Dash salt and pepper
8 oz mozzarella cheese, shredded
½ Parmesan Cheese
Directions:
Preheat oven to 350 degrees.
Prepare the pasta according to the directions on the back of the box.
While you are preparing the pasta, remove casings off of the sausage links, and separate into bite size pieces.
In a cast iron skillet (or medium saucepan), over medium heat, saute the bite size sausage; stirring constantly. Once the sausage has been completely browned and cooked through, drain the grease off. Remove the sausage with a spoon onto a paper towel lined plate; set aside.
In the same skillet, saute the peppers, onions, minced garlic, basil, salt and pepper over low/medium heat until softened but still crisp around the edges. Add in the crumbled sausage, pasta sauce and cooked pasta; stirring to coat.
Sprinkle shredded mozzarella cheese over the pasta mixture, and sprinkle with Parmesan cheese. If you are using a cast iron skillet, you can place this directly into the oven to bake. If you are not sure whether your saucepan can handle the heat of the oven, then transfer your mixture to a greased 11x13 baking dish before baking in the oven.
Bake at 350 degrees for 20-25 minutes, or until the cheese is melted and bubbly, and the pasta is heated through.
Store any leftovers in a sealed container in the refrigerator for up to 3 days.
a Rafflecopter giveaway