I don't know about you, but I feel like I am being pulled in five different directions……and I am even down one child with B away at college! 😉 
I still have no idea how I kept myself sane when they were little and we were racing from school to activities to dinner to homework just to repeat it all the next day.  Pheewww!!  These days I get tired just thinking about it!!  LOL!
What is it about Mom's that we feel like we have to do it all, do it well, and be all things to everyone around us?  Why haven't we learned the fine art of "NO"? 
Even though I have gotten a little better (let me tell you, for every "NO" you hand out, you become a little stronger and a little more relaxed), I still find myself agreeing to things even when I would like to be curled up in a comfy chair reading a book instead!
How do I take care of myself (and reach that #feelgooder moment) when I am being pulled in a zillion directions…..
…..forgotten to prepare breakfast the night before.
……eating out a little too much.
…….or in need of a quick snack in the afternoon to tied me over til dinner? 
I keep these Perfectly Simple Nutrition Bars (by ZonePerfect) stashed everywhere!!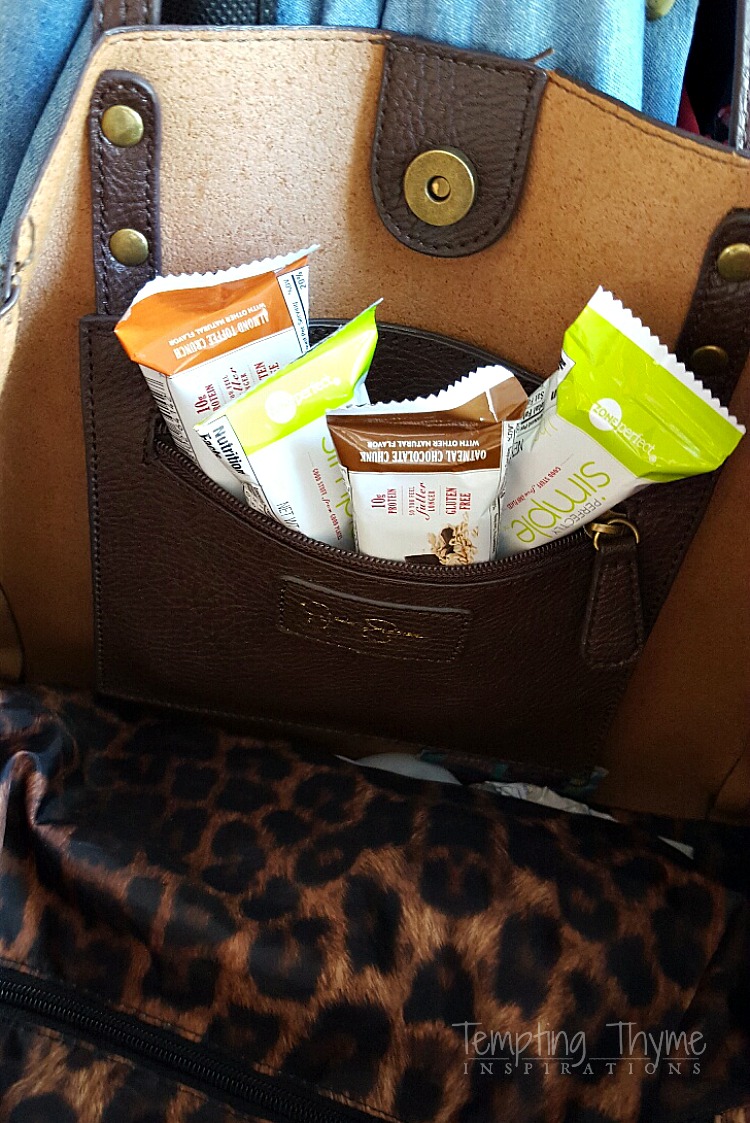 They are perfect for that on-the-go breakfast we all tend to have these days!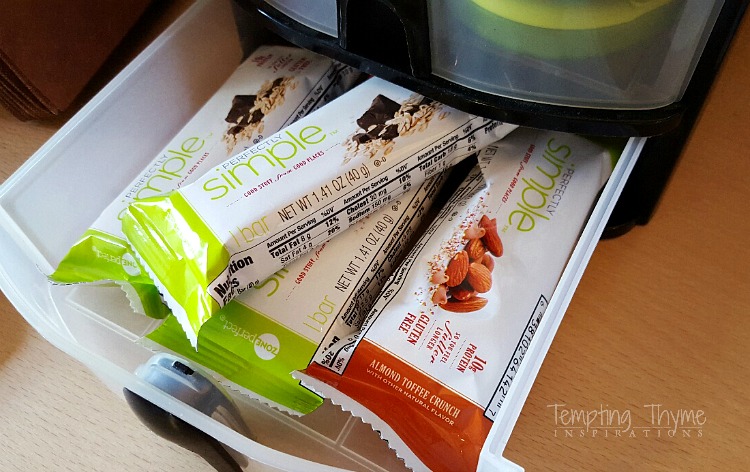 I keep some in my office for a healthy snack, and as a pick me up to get through the long afternoon at work!  Eating these allow me to take the breather that I need, filling up with something healthy versus seeking out the vending machine!
My current favorite is the Almond Toffee Crunch….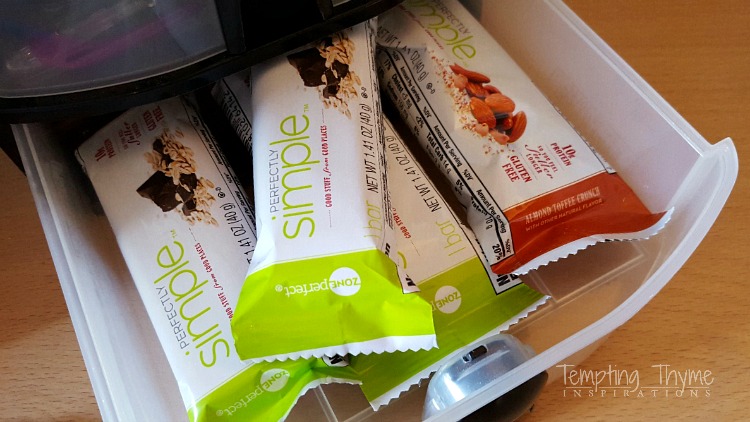 With the Oatmeal Chocolate Crunch stepping on its heals!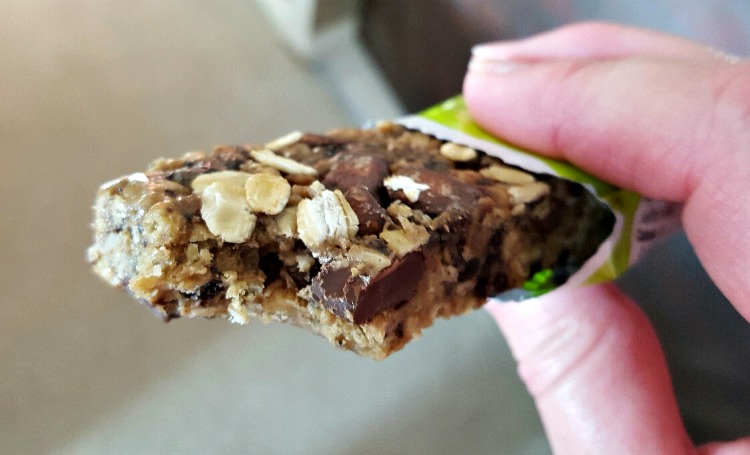 I have only been able to find these 2 flavors at my local stores (Kroger's and Meijer's), but there are a total of 4 flavors:
Almond Toffee Crunch

Bing Cherry & Almond (I cannot wait to try this one)

Oatmeal Chocolate Chunk

Roasted Cashew & Dark

Ch

ocolate
All of these Perfectly Simple snack bars are high in protein, have less than 200 calories, and as a bonus…..are gluten free!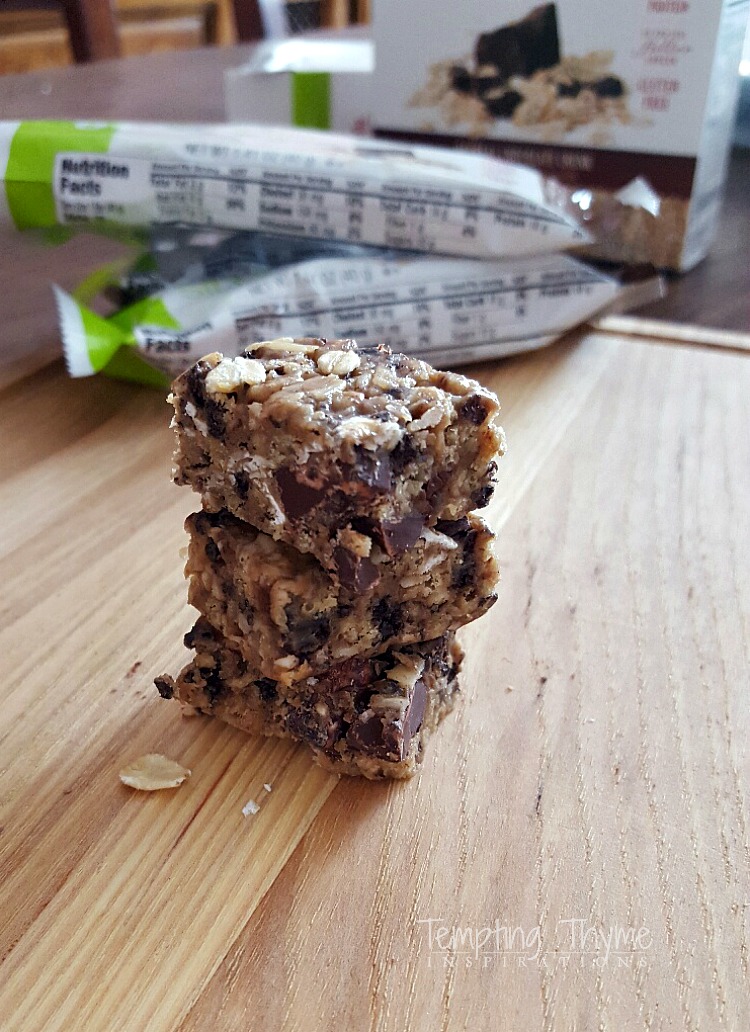 I think they are the perfect blend of simple, wholesome ingredients (ingredients we can recognize) in one tasty, on the go treat.  These taste so good that you will feel like you are eating dessert, even when your waist line convinces you that you are not!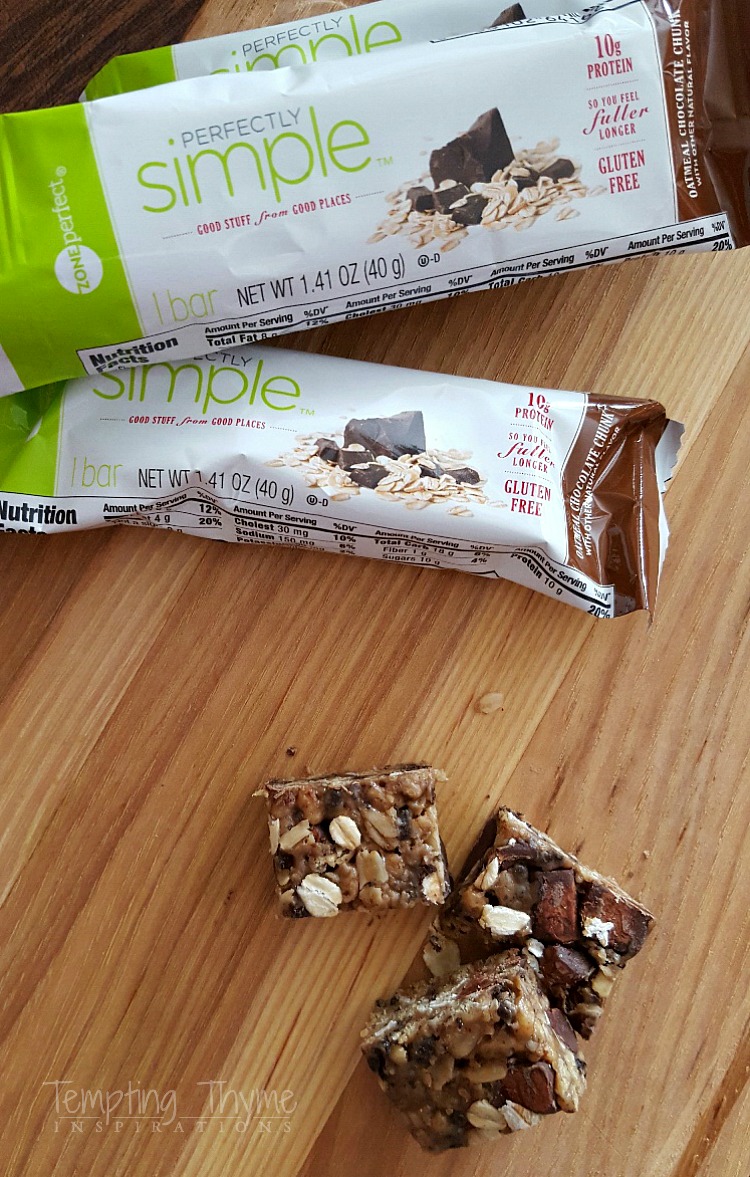 When our lives are crazy busy and we crave simplicity, don't you think a company should focus on the "less is more" theory?
Perfectly Simple fits this bill by ensuring that each individually wrapped bar is simple……wholesome…..delicious AND satisfying!!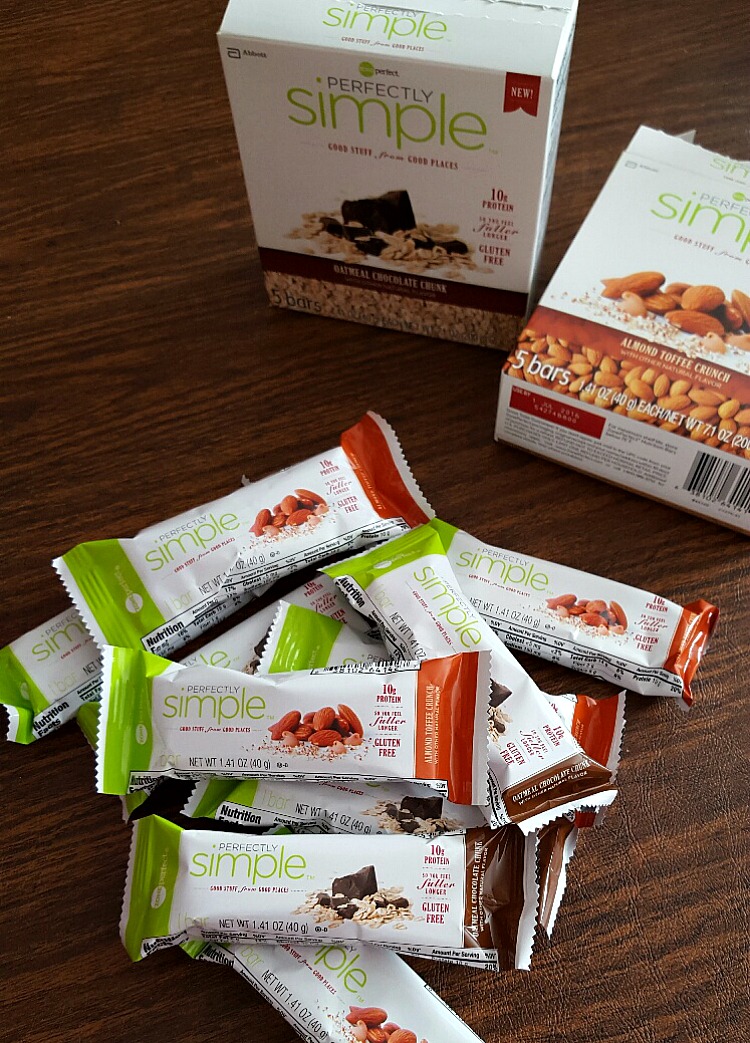 As an added bonus, here is a $1 off coupon for you to try them —–>  Printable Coupon
Have you tried the Perfectly Simple bars by ZonePerfect yet?  What is your favorite flavor?
                                                                        Shaunna