This summer I have been all about the simple things, which is why this Layered Strawberry and Lemon Rice Pudding is right up my alley.
Summer is all about being outside until 9:00/9:30 at night; watching the kids play games in the yard…. relaxing with friends on the deck watching the sun set and the stars twinkling above. 
Simple, real moments that don't cost anything, but make a lasting memory on our souls.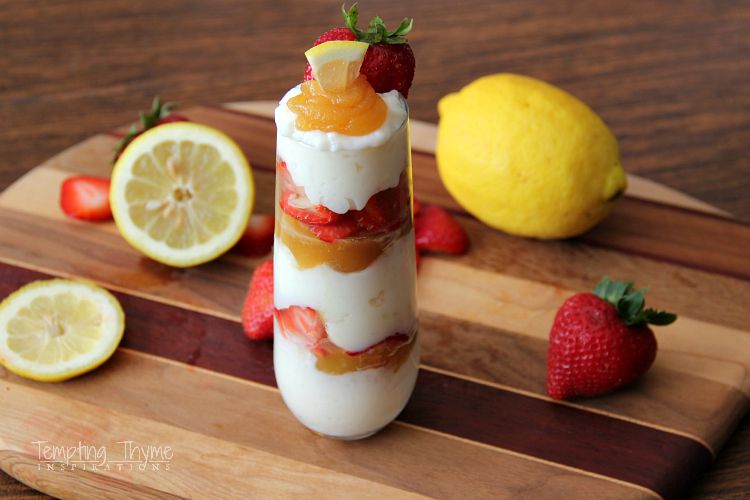 That is why I am loving my partnership with Kozy Shack® and promoting their #SummerofPudding these past few months.
Kozy Shack® Pudding is all about using simple, wholesome ingredients…..no artificial this and that!  You will find only honest to goodness real ingredients in their pudding…..milk, eggs, sugar and rice! 😉
If you are gluten free, or even concerned about gluten, you can indulge in this pudding!
It is 100% gluten free!! 😉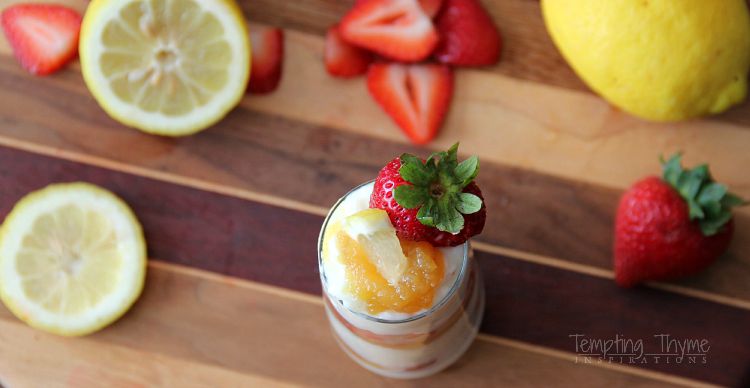 I am going to be straight up and tell you I was hesitant about trying the rice pudding.  In 47 years it had never passed my lips!!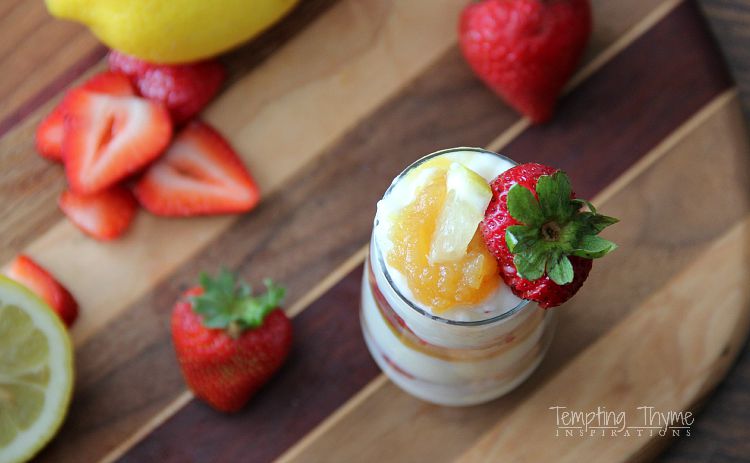 Kozy Shack® changed all of that…….and I am grateful!  I love chocolate and tapioca pudding, but I did not know how I would feel about having the rice texture mixed in with sweet pudding.
Just picture moi tentatively putting a spoonful of rice pudding up to her lips, taking tiny little bites.  As I am writing this I see B bright as day doing this same thing when he was 3….. testing out a carrot dipped in ranch dressing!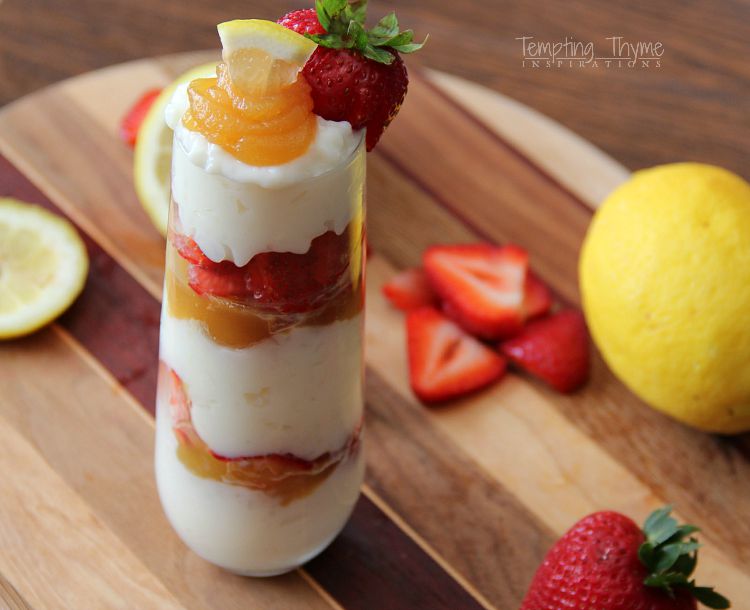 I had no problem with the texture, AND the pudding is not overly sweet!  I don't think I would indulge in it straight up, but it is perfect with fresh fruit!  😉
If you want to add in caramel and chocolate chips, no problem!!  There is no wrong way to eat pudding!
This Layered Strawberry and Lemon Rice Pudding was super easy to put together!  You might already have the necessary ingredients in your refrigerator and pantry.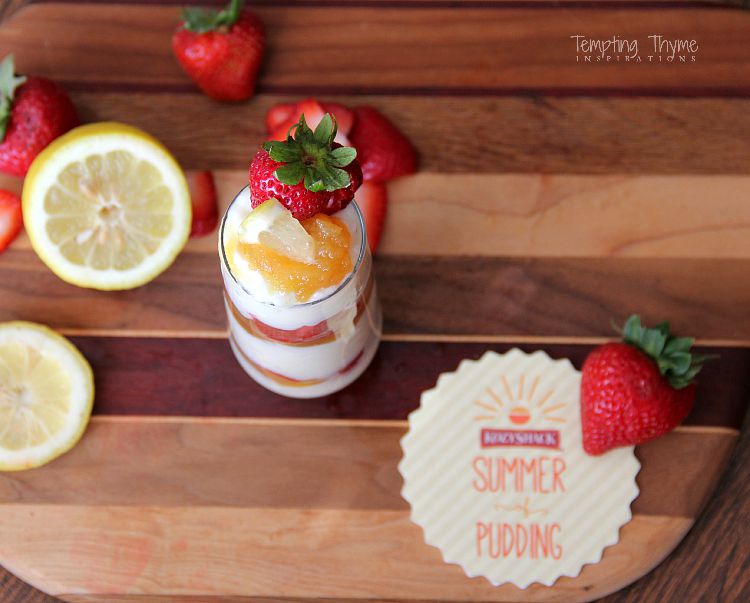 There are only 3 ingredients!
Strawberries, Lemon Curd and Kozy Shack® Rice Pudding!
Start by adding the rice pudding to your bowl, then add in a dollop of lemon curd, followed by slices of fresh strawberries.  Repeat!!  If you don't want the layered effect, just mix the lemon curd in with the rice pudding and top your pudding bowl off with the strawberries.  If you are feeling really indulgent, add a little whipped cream on top!!  😉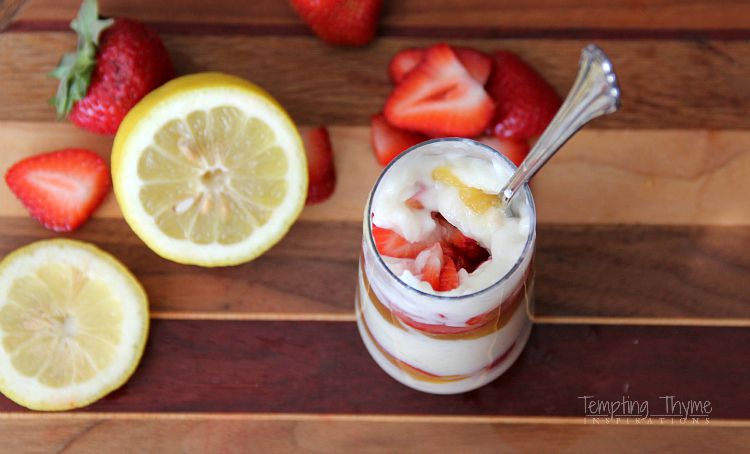 Make sure you stay in touch with Kozy Shack® by visiting their Facebook and Instagram pages.  They are always putting up new recipes and inspiration ideas for serving it at get together's and parties!!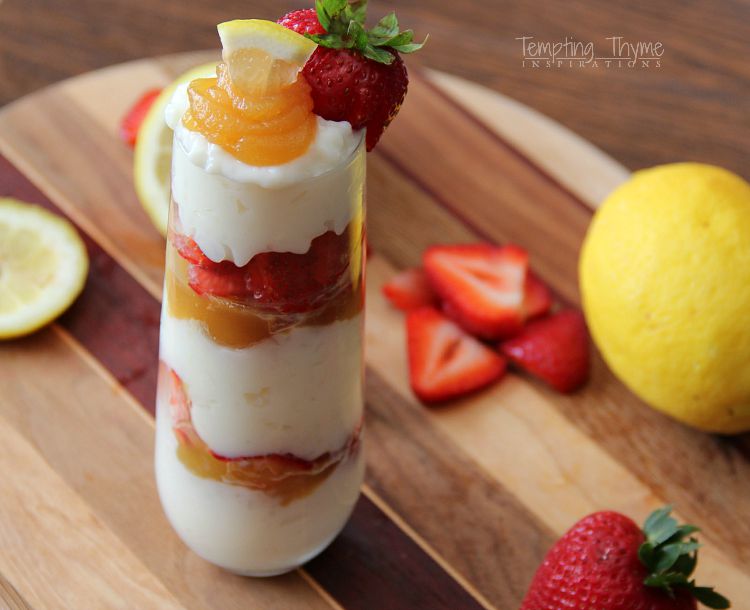 How have you been celebrating the Summer of Pudding? 
What is your favorite flavor? 
Do you like to eat it straight up, OR combine it with other wonderful ingredients like fruit, chocolate, cookies, pretzels and…….?
                 

Shaunna