This is the first time I ventured into baking for my furry kid, and I must say….I sorta liked it.
It made me feel good knowing that I was giving the Rude Meister treats that have absolutely zero fillers and chemicals in them.  Those bags and boxes of treats that I normally buy at the store cannot say the same.  The list of ingredients do not lie!!  😉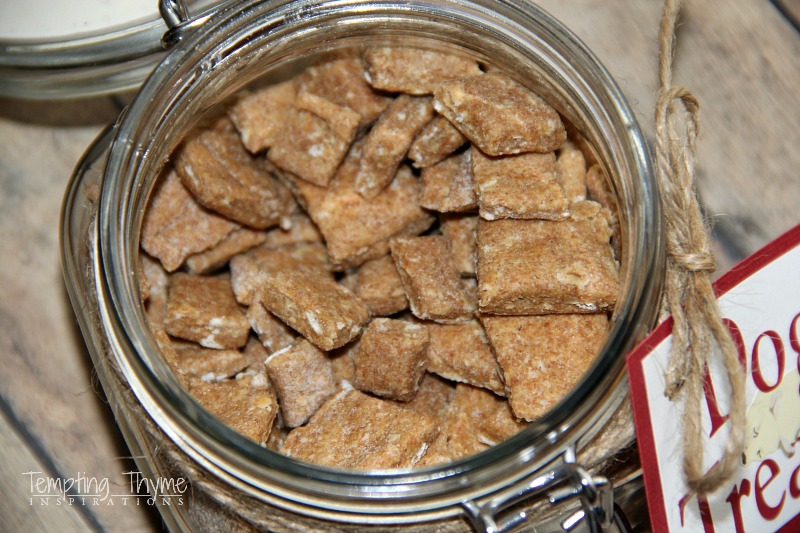 I have been wanting to make some treats ever since I bought some homemade puppy treats in Lake Lure, NC last summer.  I brought a couple different varieties home and Rudy loved them.  Now if I was being honest, I would tell you that he loved everything when he was a puppy!  Plastic, newspaper, socks, underwear…..you name it….he would try to eat it.  Thankfully his palette has changed just a little bit over the past year.
Why did it take me so long??  Who the crap knows……
What was the occasion then?
We had the fantastic news that we could pick Rudy up from the hospital last Saturday, and I wanted something special to tempt his appetite.  After going thru hell with the "attack", and then suffering from the FHO surgery…….I thought he deserved it!  Don't you think? 
All I can say is Woo Hoo, I am so happy to have him home.  Royally sucks when you have a member of your family missing from action!

If you have furry canine kids, or have friends that are crazy about their animals, you are going to want to make these Peanut Butter Oatmeal Dog Treats for them.  They are super fast and easy, you will for sure be able to fit these into your busy schedule. 😉
As soon as you open the container, peanut butter just fills the air……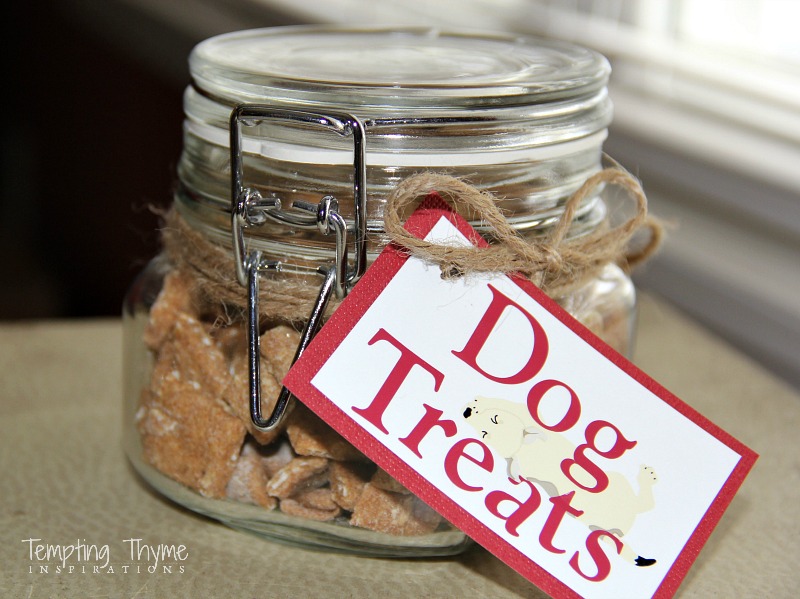 Want to know something cool?
You could even eat these yourself!  Totally awesome…….whole wheat flour, oats, peanut butter, cinnamon and water!  Since I know you are going to try one, ease up on the baking time just a little.  You will want them a little softer than the crunchy texture the 30-40 minutes makes these.  Just stick a spatula in the oven and sneak a few out.  Just don't let them see you do it……I am positive your dog will not want to share with you.  Just saying!!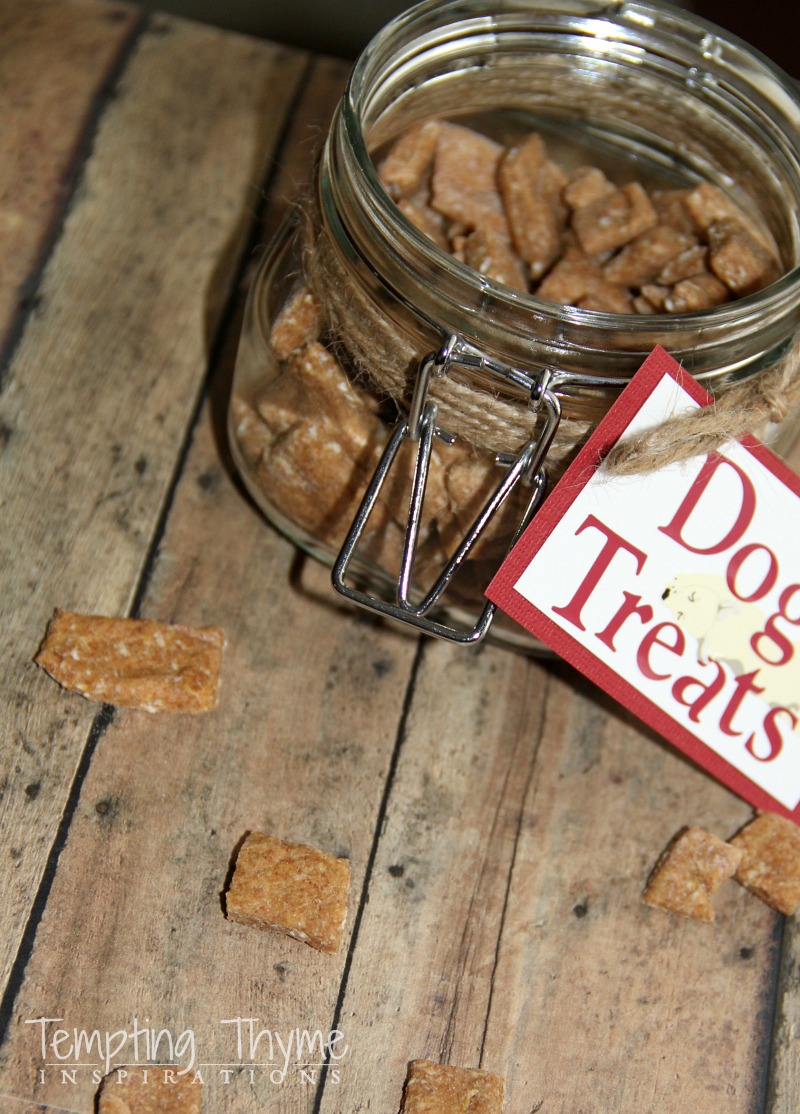 I want to thank Dog Treat Kitchen for giving me the inspiration for this recipe.  I tweaked it a smidge by increasing the amount of peanut butter and adding in the cinnamon.   If I had some honey on hand I probably would have thrown in some of it as well.  Next time!
Tip:  Cinnamon is not only good for us, it is good for our dogs as well.  Did anyone know this?  My research says that cinnamon is an anti-inflammatory that can aid dogs with joint problems.  With Rudy's femur bone not attached to his hip bone anymore, I think I will be adding this spice to many of his upcoming meals.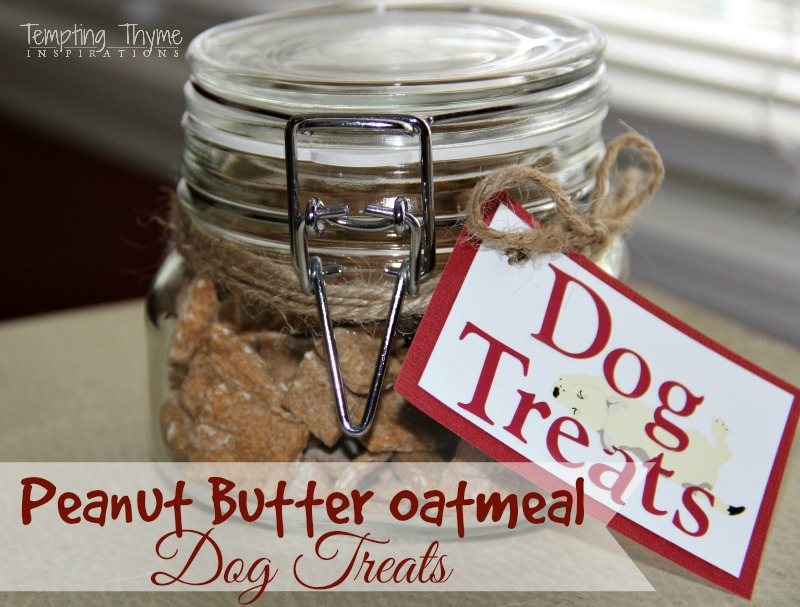 Want to give these as a gift?  You can find some really cute cookie cutters, and then tie them up in bundles with string or rafia.  I personally like these little jars.  Add a cute little tag and the recipient will think you are the cats meow.  Wait a minute, I should say something about dogs….not cats! 
What do they say, dogs bollocks? 
Nope, can't do it……cats meow sounds so much better!
Have any of you made dog treats?  Any tips and tricks for this newbie???

Peanut Butter Oatmeal Dog Treats
Don't your canine friends deserve something special? Nothing compares to homemade treats, especially when they are made with peanut butter!
Ingredients:
2 cups whole wheat flour
1 cup oats
½ heaping cup of peanut butter
½ tsp ground cinnamon
1½ cup warm water
Directions:
Preheat the oven to 350 degrees. Line a large baking sheet with parchment paper. Set aside.
Mix all of the dry ingredients into a medium size bowl.
Add in the peanut butter and warm water. I mixed everything together using electric beaters, but you may find it easier to mix everything together using your clean hands. If the dough is too sticky, add in a little more wheat flour.
On a lightly floured surface, knead the dough gently a few times.
Roll out the dough ¼ to ½" in thickness. Using a pizza cutter, cut the dough lengthwise into strips, and then crosswise into manageable bite size squares. Lay them on the parchment covered baking sheet and bake for 30-45 minutes. Length of time is determined by the thickness of your dough.
Remove the pan and cool completely. Store dog treats in an air tight container.