I am so happy Christmas is over!  I know that sounds weird, but seriously……I have been on pins and needles waiting for everyone to open the gifts I made so that I could finally share this project with you!  The last one was opened this past weekend.    FINALLY!!!   YEAH!
I am completely obsessed with this easy DIY project, and made four separate sets to give as Christmas presents!   You don't have to wait an entire year…….why not make them to celebrate someone's birthday?  They will also make the perfect gift to honor an anniversary or wedding!  This is that perfect  homemade gift that you can give on any occasion, especially to those that seem to have everything!  They will love receiving a set!  The best part…….you can complete them in just under a weekend!
Here is a play by play on how to make these awesome 'Coasters'.…………
Materials Needed:
Square ceramic tiles (mine were 33 cents each and were 4×4, but actually only measured 3 ¾ x 3 ¾).  I bought mine at Lowe's, but any Home Improvement store will carry them.  You might even find them cheaper elsewhere, but I was pretty happy with 33 cents apiece).
Mod Podge
Photographs (you can also use any scrapbook paper, cardstock, leftover invitations, love letters or even lyrics)
Foam Brushes
Felt (for the bottom of the coasters–protects your furniture from scratches)
Glue
Waterproof acrylic sealer (I used Krylon Triple Thick Crystal Clear Acrylic Glaze)
Paper Cutter
 Directions:
1.  Clean the tiles with alcohol to remove any 'dust', smudges or fingerprints.
2.  Cut your photograph into squares 1/8″ smaller than your tile.   Tip: I cut a piece of vellum paper, and used it as a template to find the perfect area on the photograph to use for my coaster.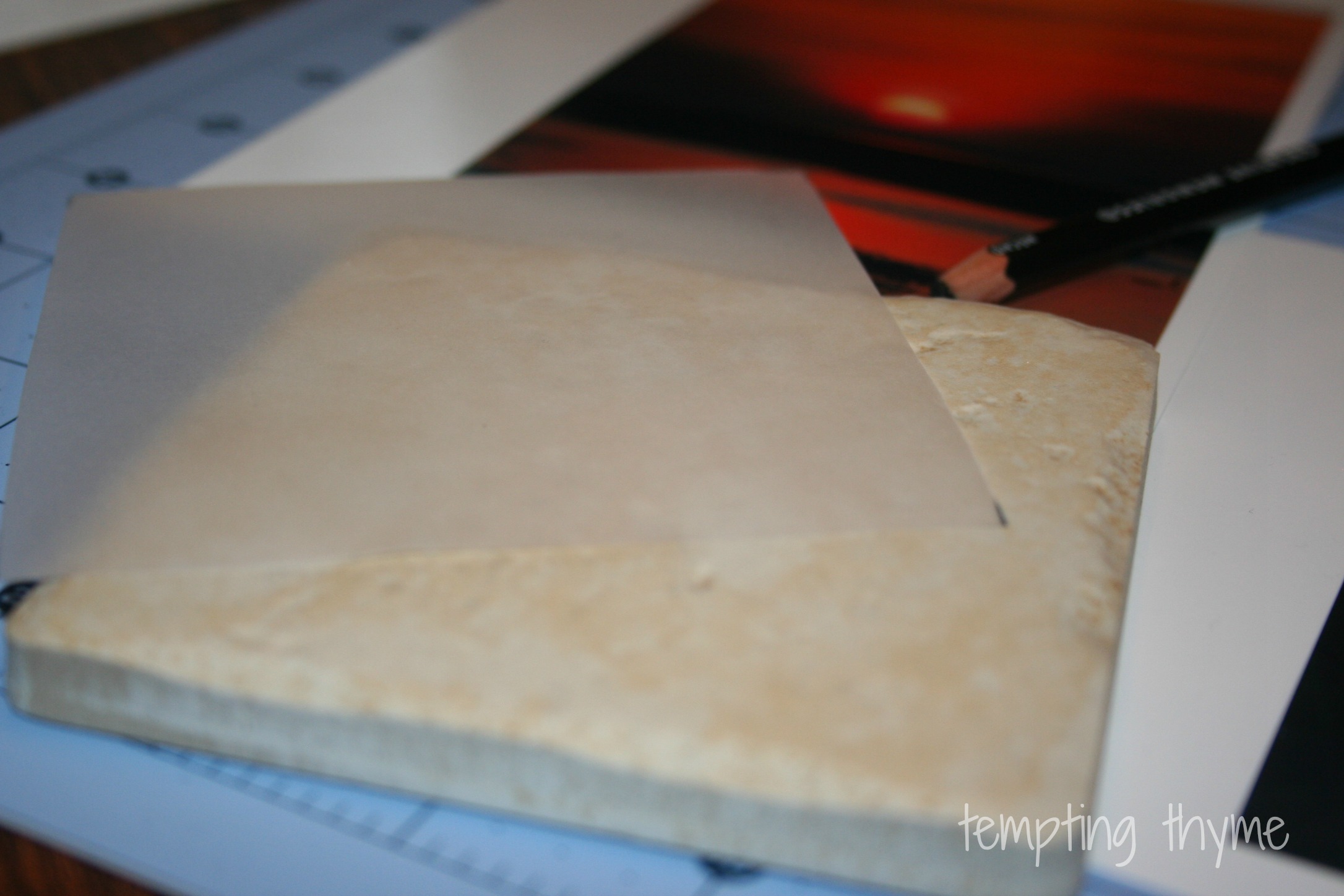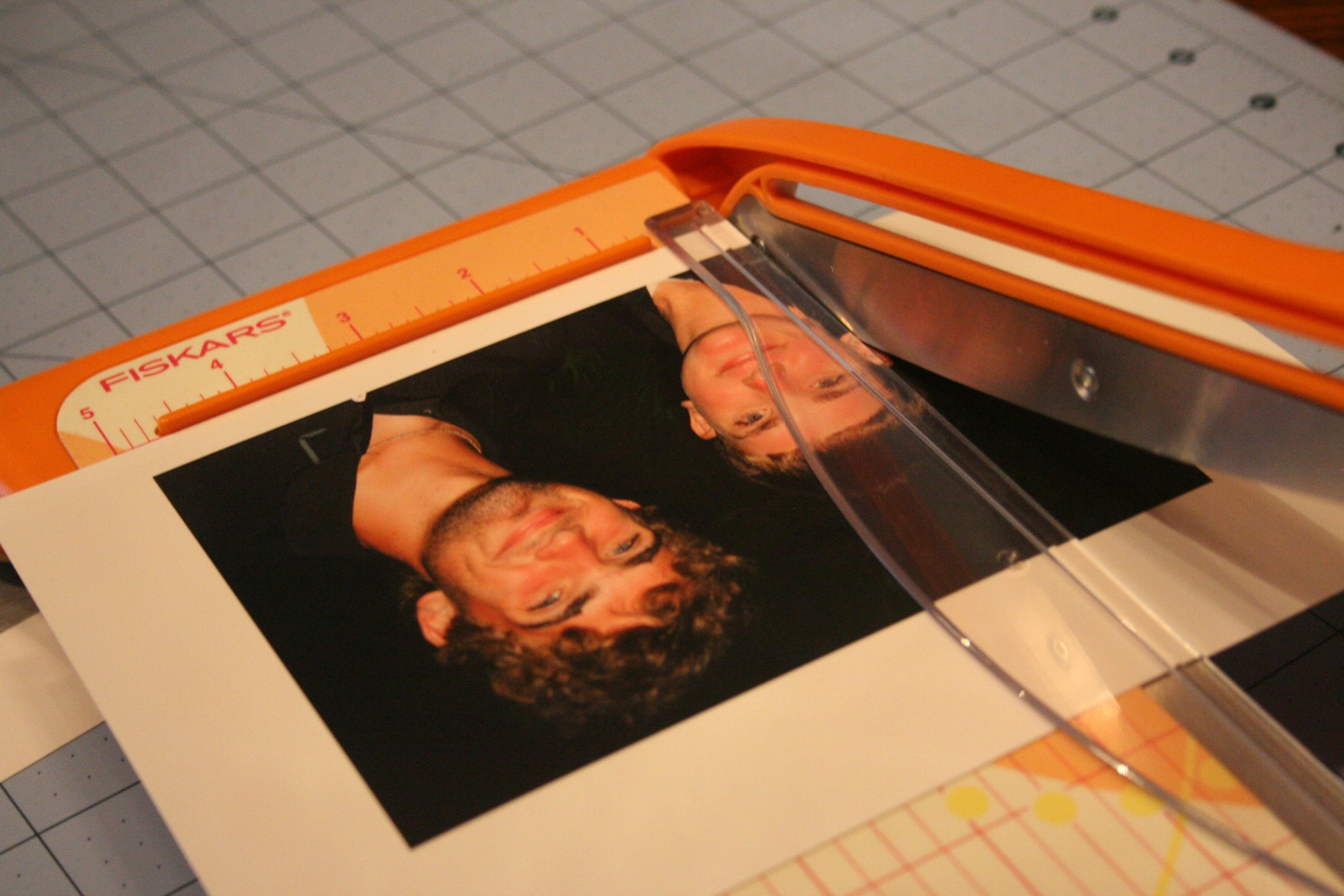 3.  Brush the tile with Mod Podge using a foam brush. Use a generous coat, as you want all parts of your photo to bond permanently. Work quickly as it begins to dry immediately. Mod Podge tends to be unforgiving ……… kind of like the Oreo Peanut Butter Fudgy Brownie Cakes…..lol……have you made them yet?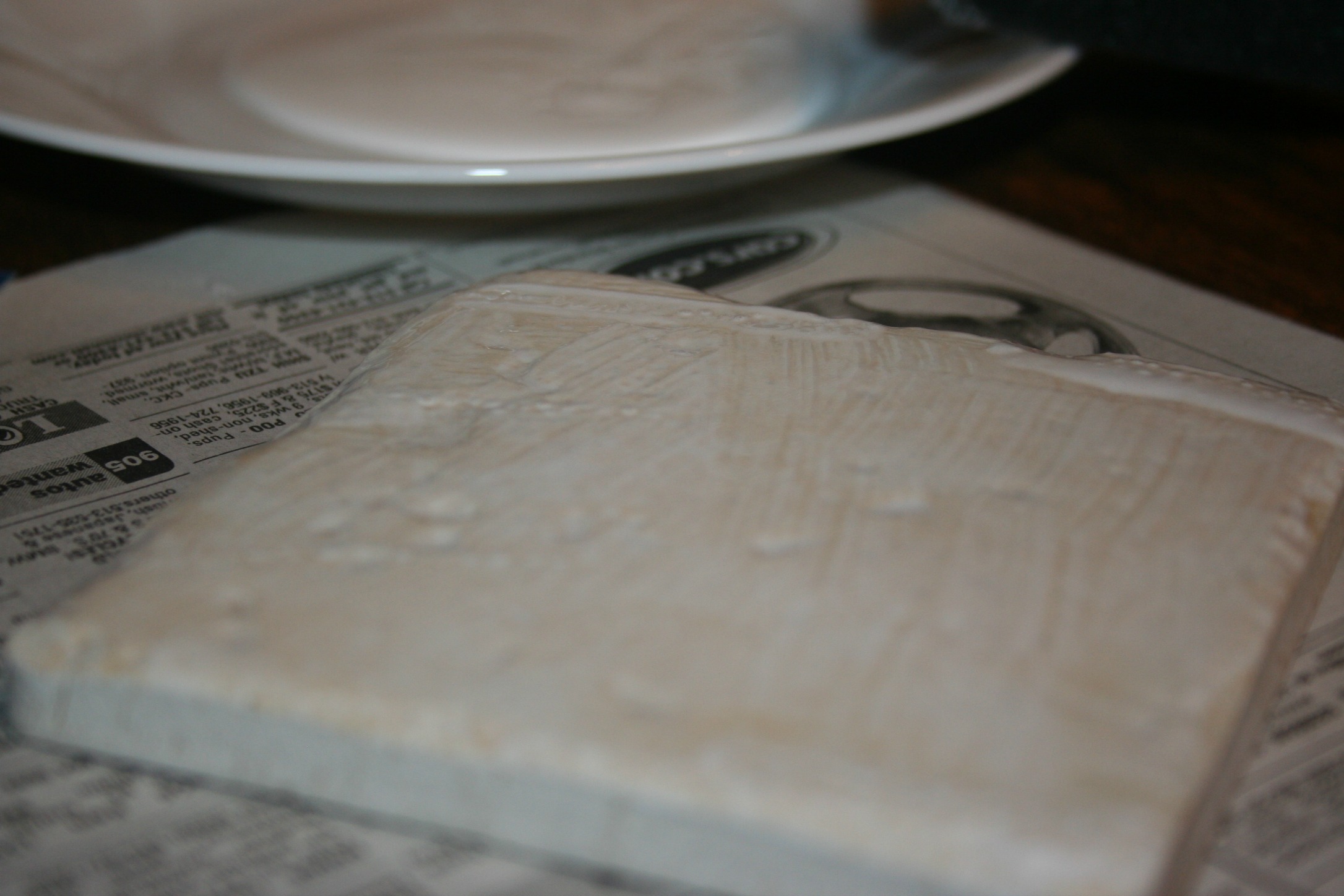 4.  Center your photo on the tile. Press the photo to the tile firmly, beginning in the middle and working your way outwards, eliminating all air bubbles. I used my knuckles and a Pampered Chef scraper.  I was nervous to smooth it out with my fingertips,thinking I had trace amounts of Mod Podge on them.Pay extra attention to the edges, you don't want the photo to peel in a few months. Allow this layer to dry, approximately 30 minutes.  Optional: You may want to file the edges of the tile and photo.  The tumbled tiles that I used needed a gentle sanding, but the smooth ones were good to go 'as is'.
5.  Apply a layer of Mod Podge to the top of the photo. Make sure your brushstrokes are uniform and run in only one direction, as you will be able to see them (lightly) when the glue dries. Allow this layer to dry 45 + minutes.  Don't be alarmed when you see your photo turning a milky white….I even had a few shades of pink and blue!  It dries perfectly clear!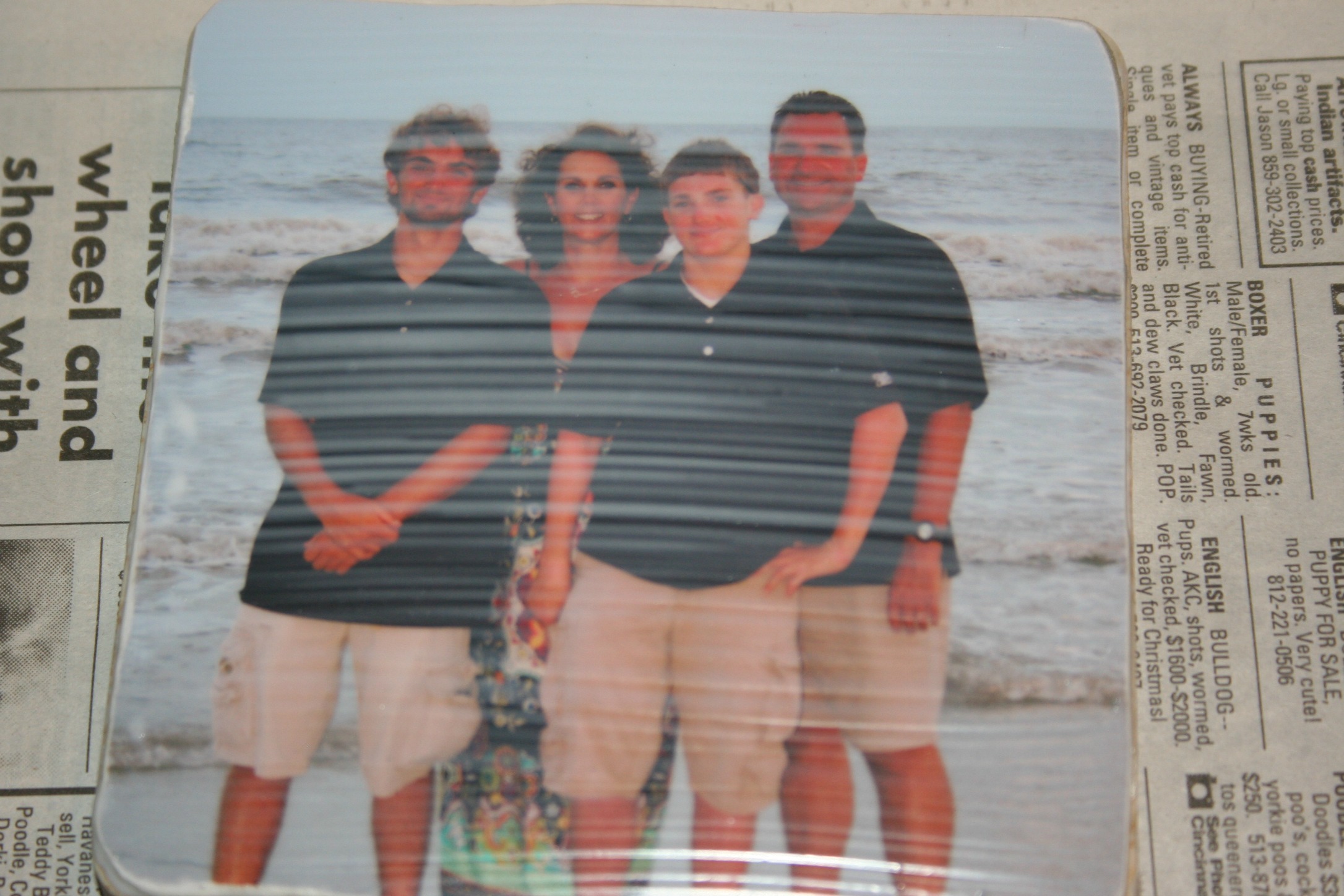 6.  Brush another layer of Mod Podge over the coaster. Make sure your brushstrokes are in the opposite direction the second time around, which produces a hatchmark effect.  Don't be afraid to be generous with the Mod Podge.  I used enough so that it would drip down the sides (use your foam brush to even out the drips), acting as a sealant!
7.  Continue adding layers of Mod Podge until you are satisfied with the look….. I used a total of 3.  Allow to cure a full 24 hours before using the Acrylic Sealer.
8.  Follow the directions on the Acrylic Sealer, making sure you are in a well ventilated area and you follow all the precautions on the product! I waited 24 hours before spraying the sealer to make sure the coasters were thoroughly dried.  I am sure all sealers have different curing times; just be sure you follow yours for the appropriate number of hours it will take to dry. I sprayed 2 layers of Acrylic Sealer over my coasters, 2 hours apart….followed by 24 hours of 'curing' time!
9.  Once the coasters are completely sealed and dry, cut the felt to the appropriate size to match your tiles. Use glue to affix the felt square to the bottom of the tile.  Optional:  You may use rolled cork board instead of the felt, but it will require a heavy-duty glue.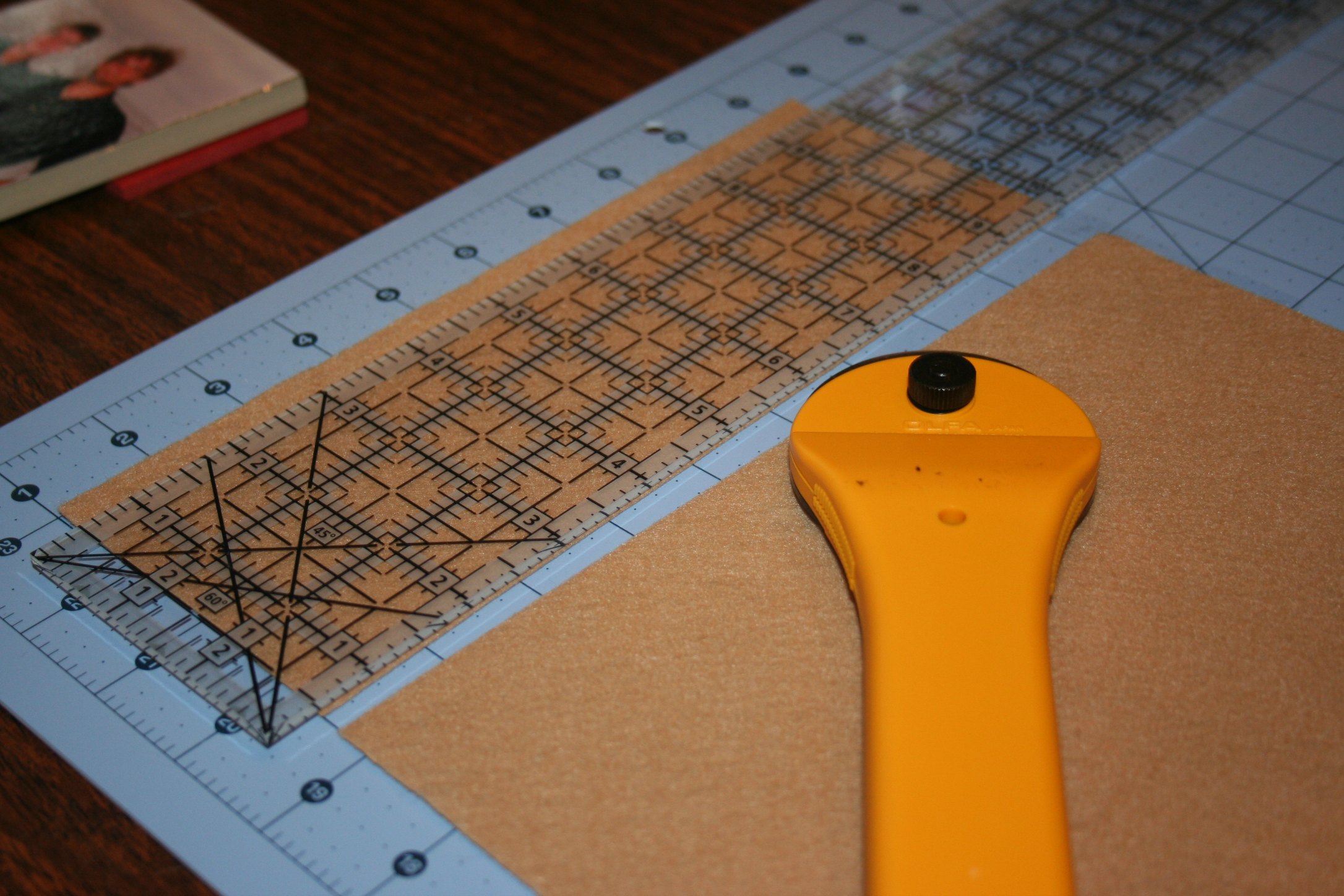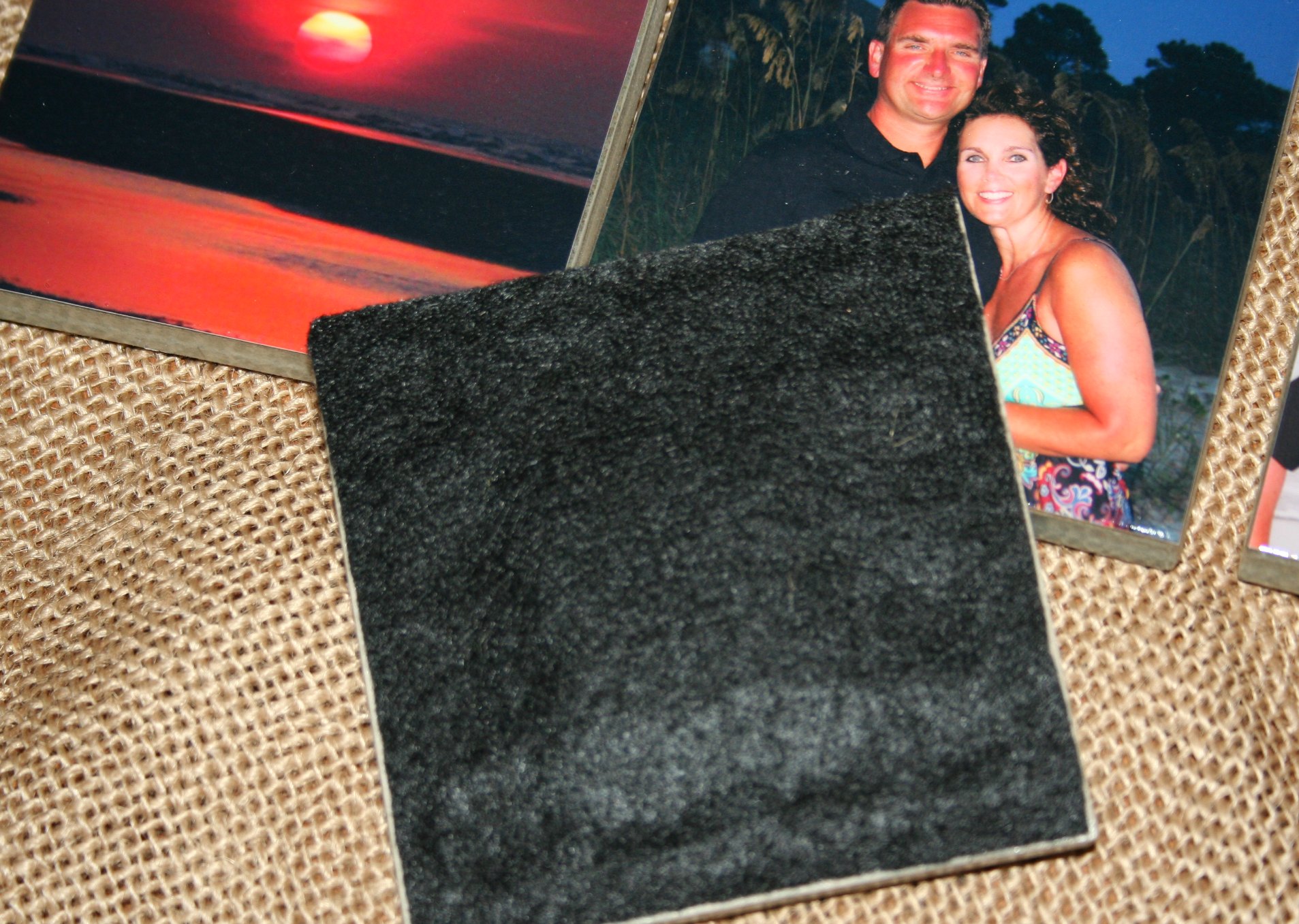 10.  Stack and package your coasters using a pretty ribbon, raffia or burlap!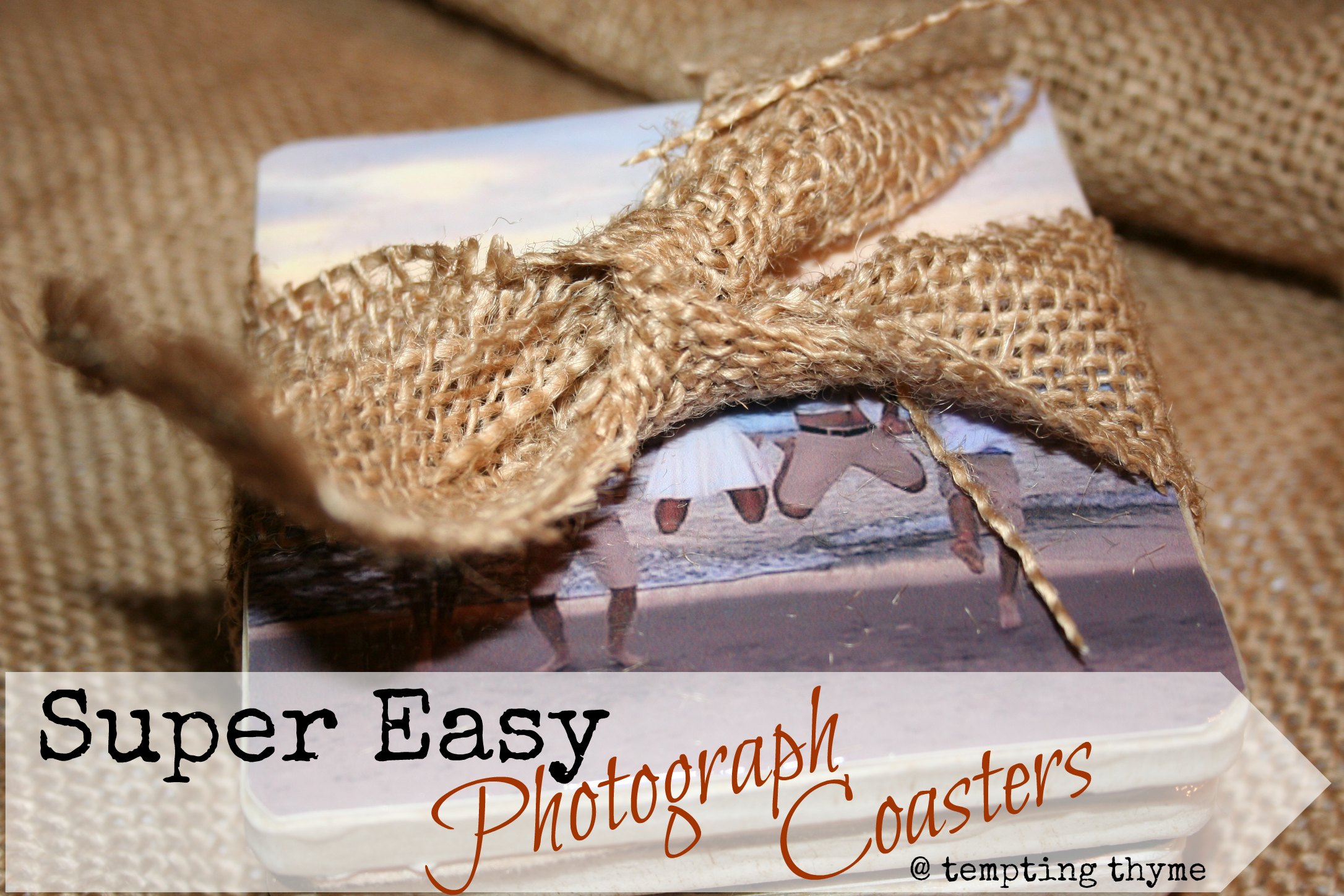 Tips and Notes from the Peanut Gallery:
*I originally used hot glue to adhere the felt to the tile……and it did not stick.  I don't know if it was the hot glue or the tile, or a combo of both…..but it didn't work.  Promptly switched to Elmer's Glue and it worked like a charm!
* If you print off your own photos at home, make sure you wait at least 24 hours before creating these coasters.  My first attempt (after using my printer), had some of the colors running together. =(
* You are not limited to photographs……….although I am a sucker for photos and even have a couple 'rejects' propped up in our family room bookshelf.  If you are a die-hard quilter, why not use some pretty scrapbook paper and create quilted coaster's.  How cool would it be to use lyrics from your favorite song!  How about your favorite poem?  You are only limited by your imagination!!
               Shaunna