I have come to the realization that I have to give up the Wicked series!
Family life is so crazy and hectic during the week, leaving me zero time to prepare the Wicked Weekend post ahead of time.    Saturday morning usually finds me frantically trying to get the photos prepped, uploaded and recipe written before the whirlwind of sporting events takes over.
No more desserts?  Say it isn't so!
Will I make any more desserts and post fabulous to-die-for recipes?   Will Magic Mike be a feast for women's five senses this week? YES and YES!!  Let me see a show of hands….are you running out to see that delicious movie this weekend?
I cannot contain my sugar addiction!  You will just see these wicked confections all throughout the week, not just on the weekends.
First up is this wonderful chocolate trifle!  Brownies, chocolate mousse, whipped cream and toffee!  Hello, this is amazing and speedy quick to make.  Kids are going to love you, adults will curse you while they are demanding seconds!
Let's get this party started: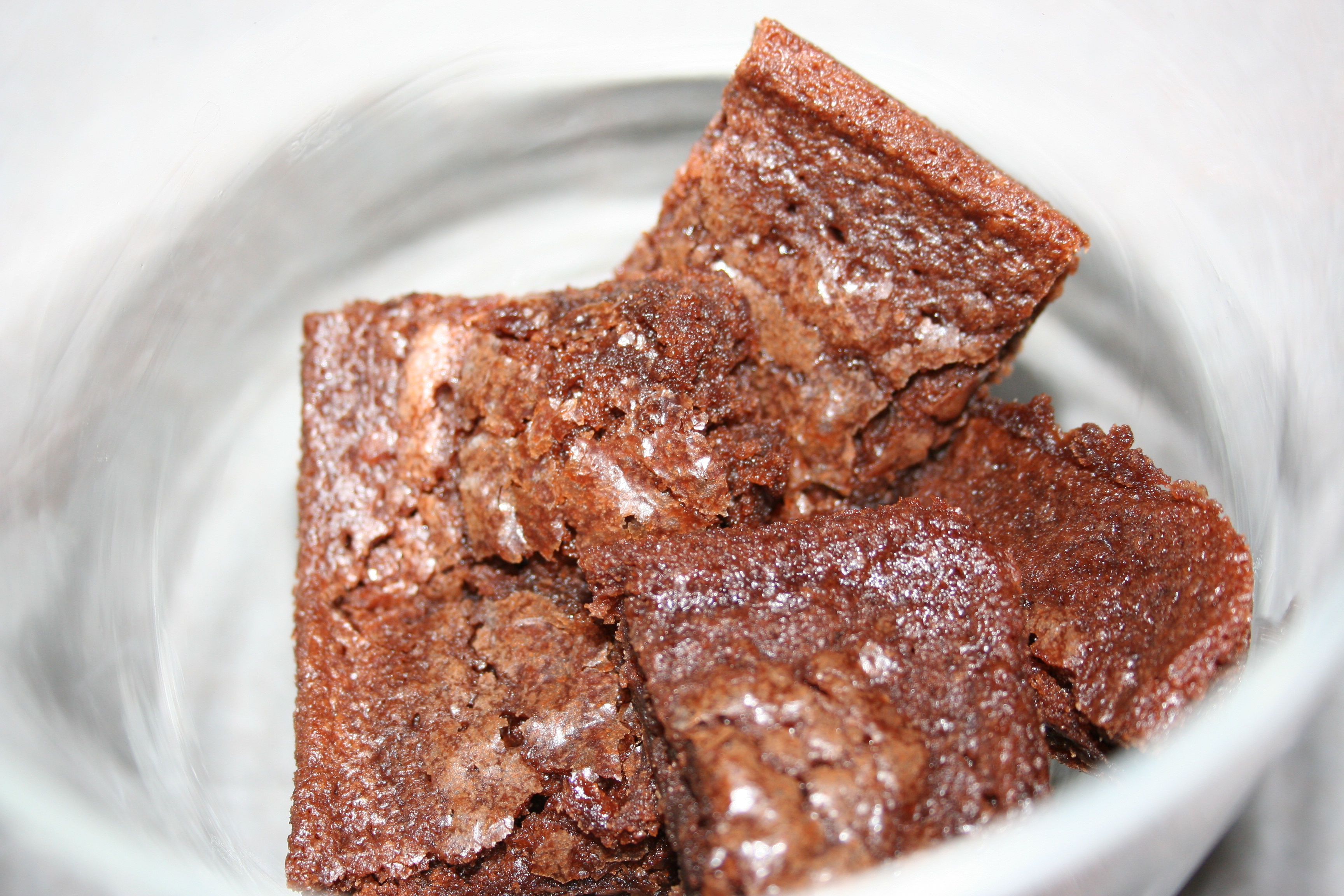 Layer brownie chunks on the bottom of a glass bowl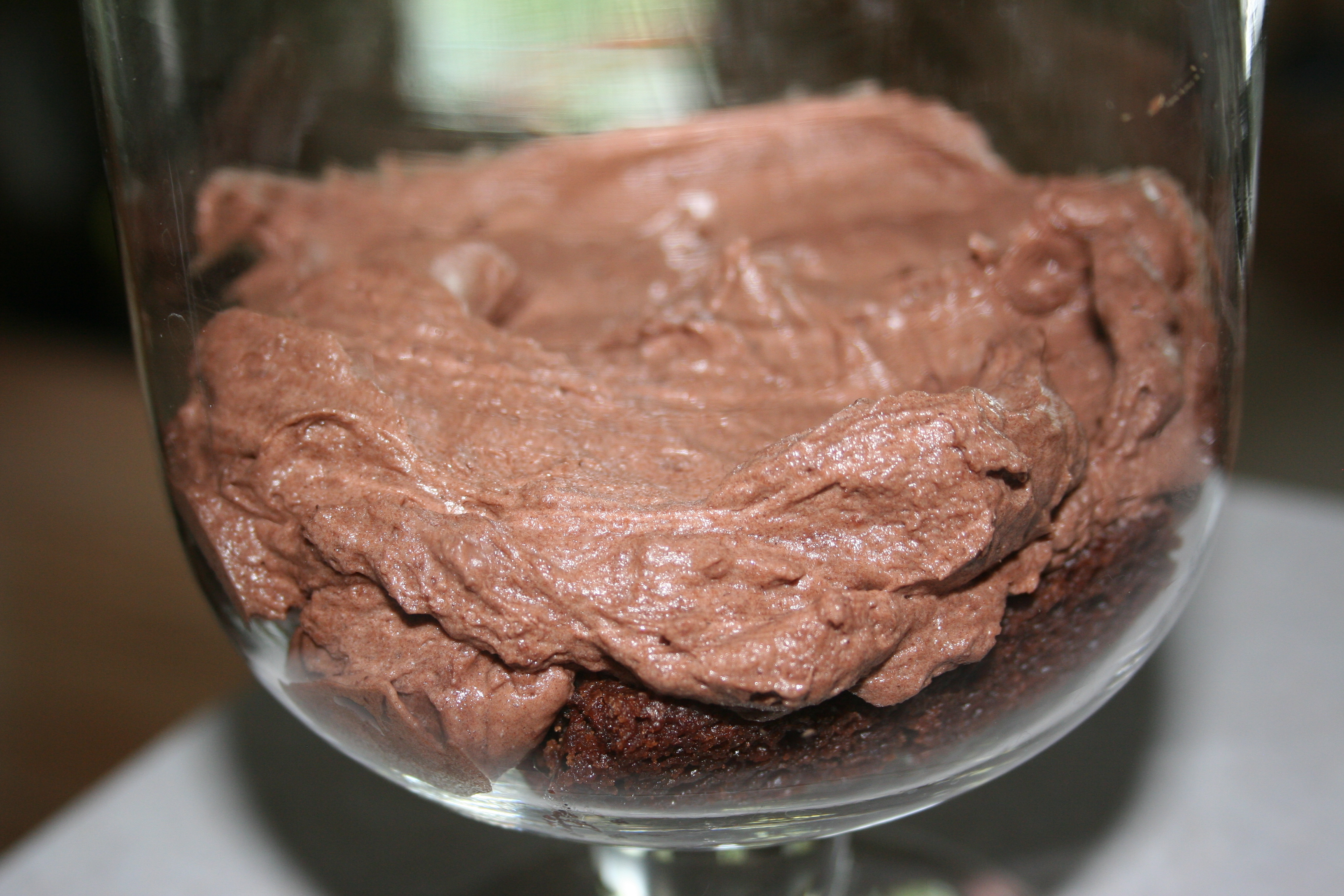 Layer on the decadent chocolate mousse.  No pudding allowed…..use only the good stuff….mousse.  Your taste buds will thank you!
Whipped cream is next….need I say more!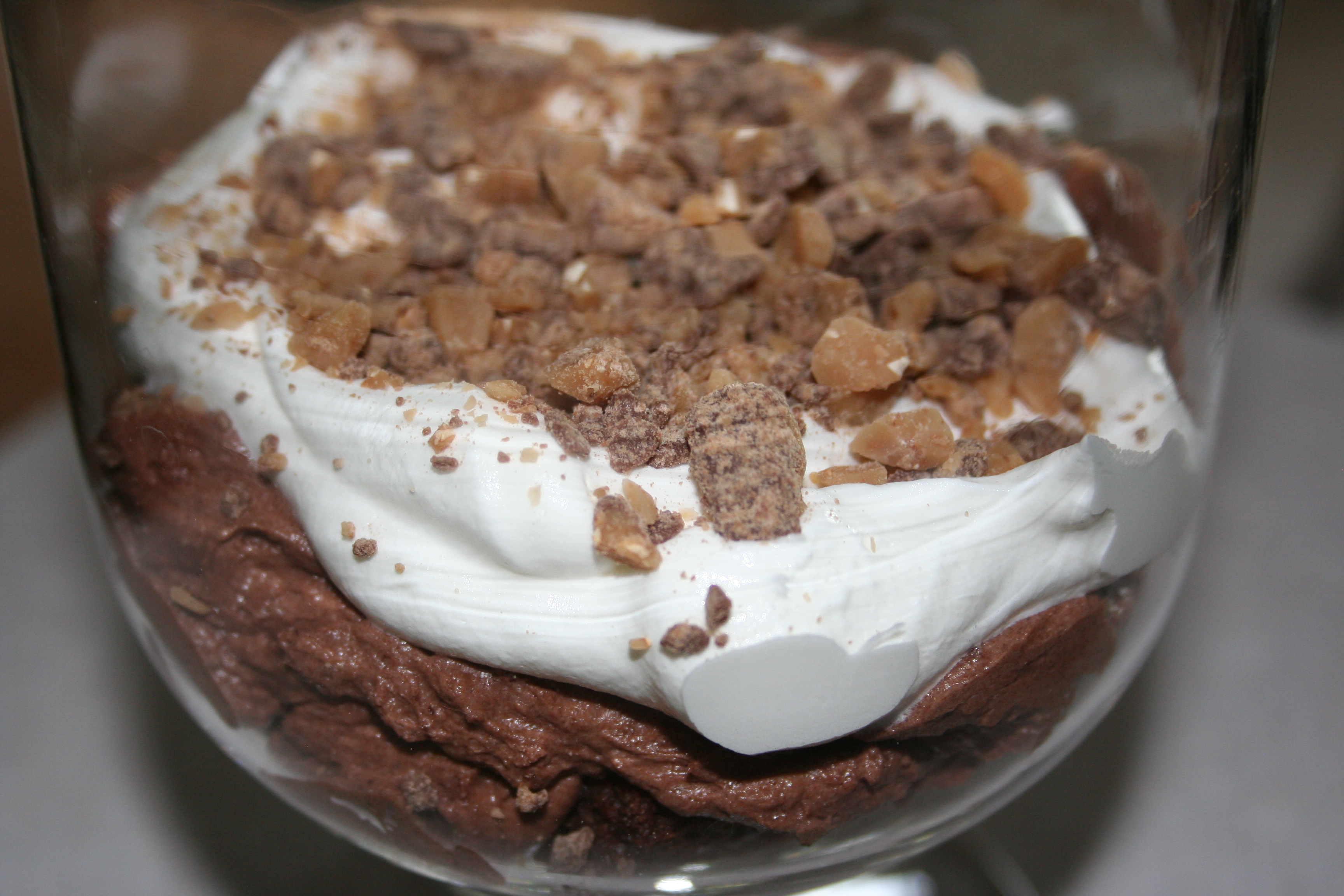 Can't go wrong with toffee.  Want to be daring…throw in some chocolate chips or m&m's. Swapping is contagious!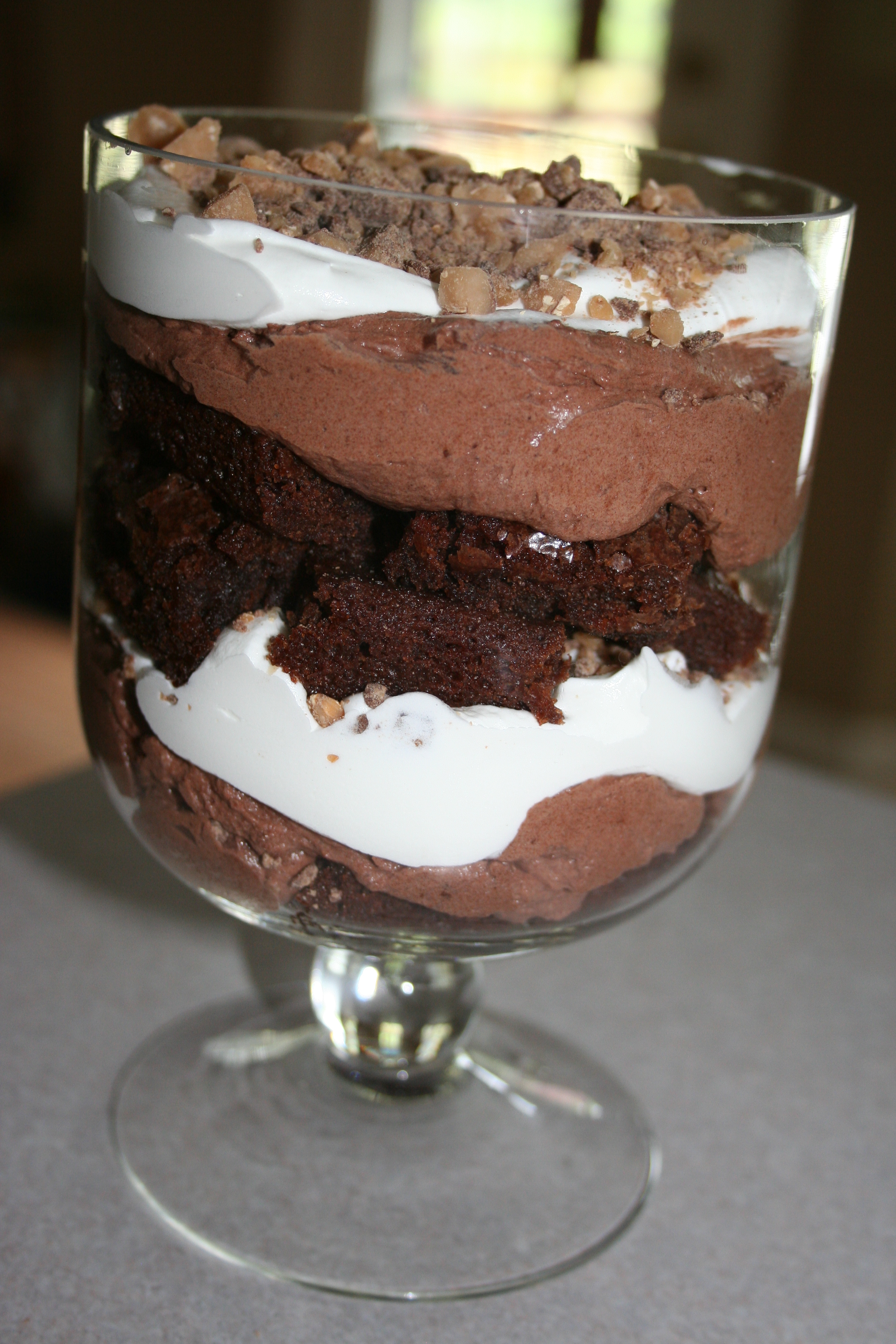 Here is the finished product….ready for its close up!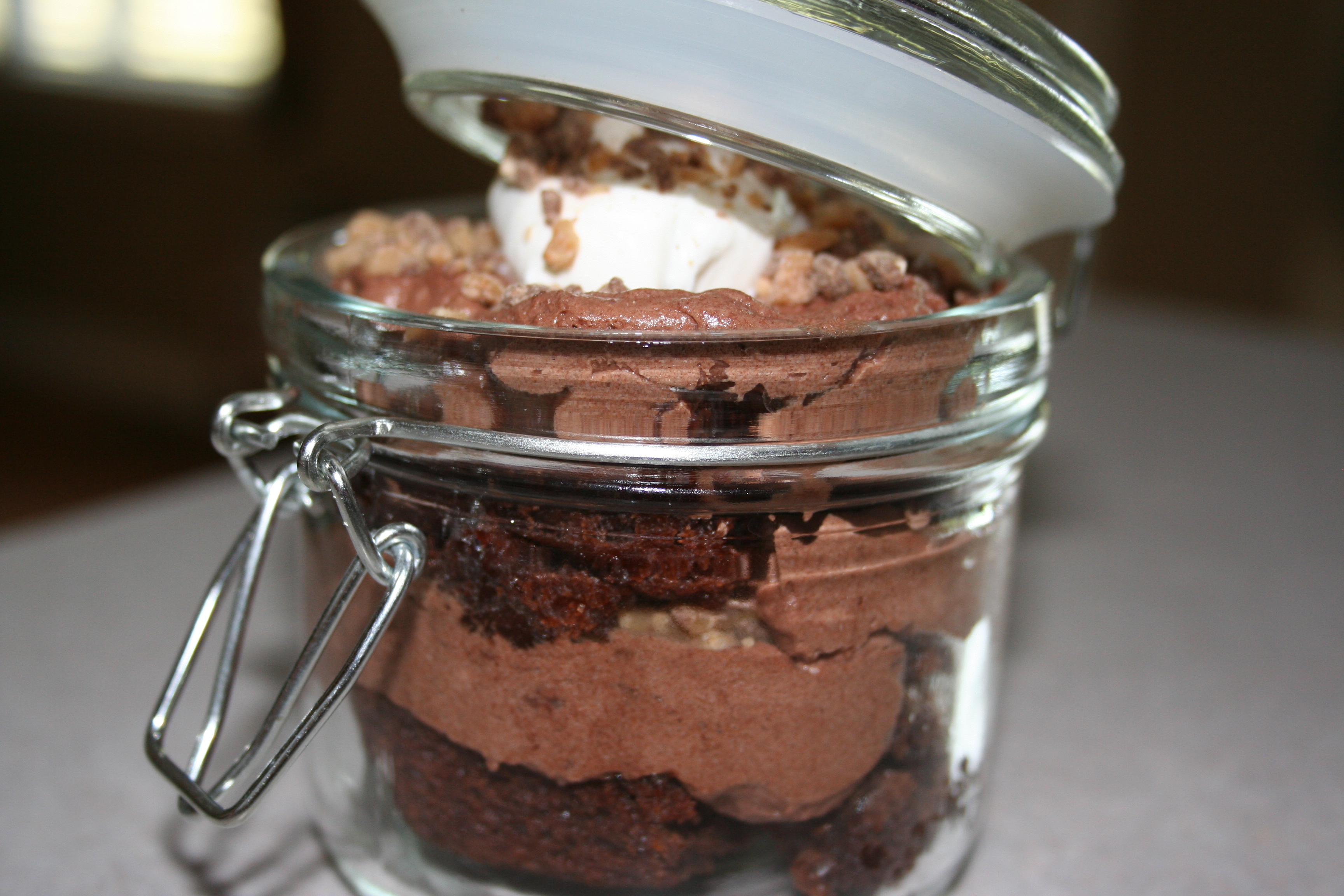 Need individual  trifles?  I found these cute little jars at Hobby Lobby.  Love them!!  I have visions of perfectly portioned desserts, traveling uninterrupted to cookouts or pool parties!  Yummy!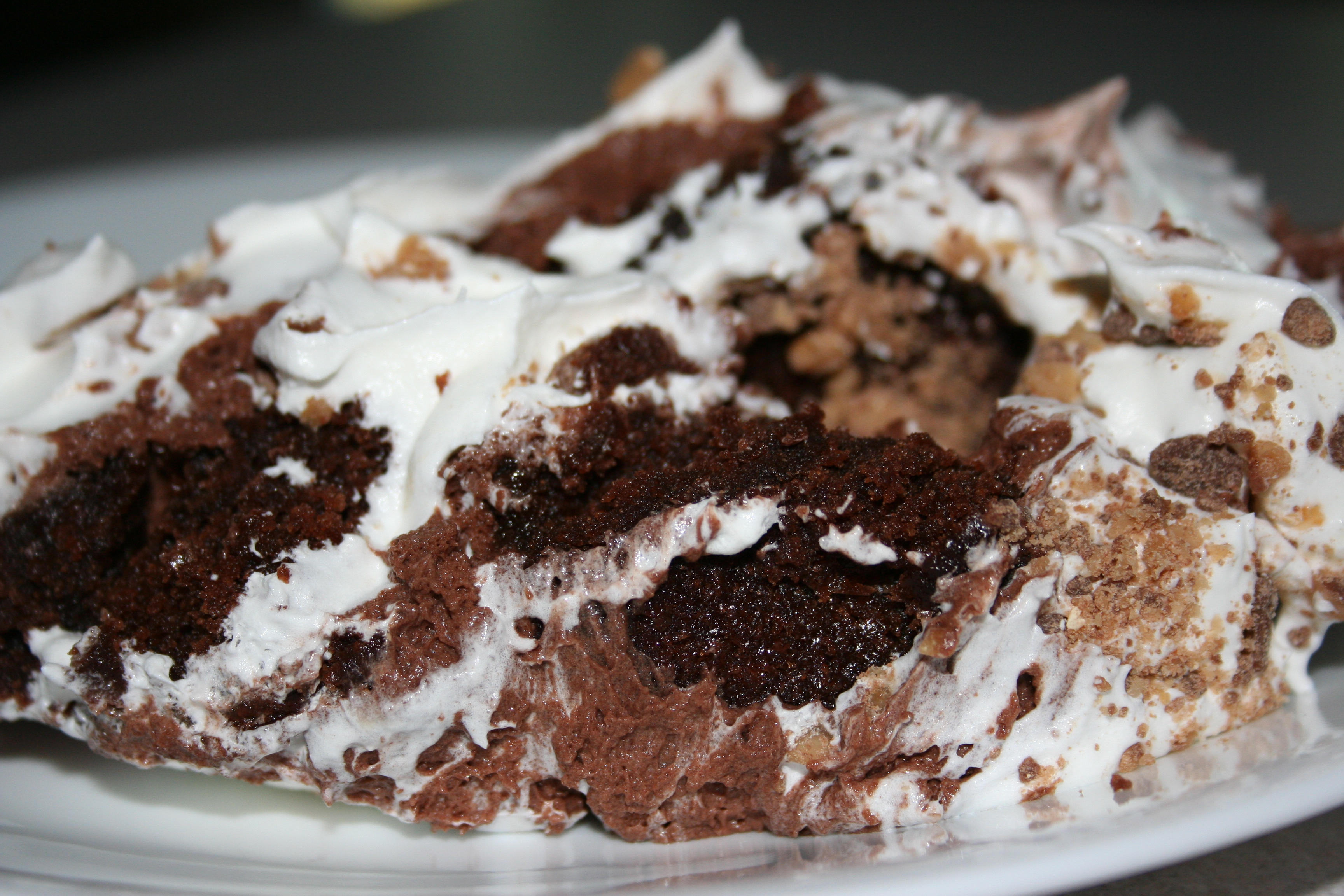 Brownie Mousse Toffee Trifle
Ingredients:
– Brownies, make your favorite chocolate brownies (homemade or a box)
– 16 oz container whipped cream
– 1 pkg chocolate mousse
– Toffee chips
Directions:
*Prepare a 13×9 pan of chocolate brownies.  Cool completely on a wire rack.  Cut brownies into small bite size squares.
*Prepare the chocolate mousse according to the directions and refrigerate for 3 hours.
*In a glass bowl layer the bite size brownies, chocolate mousse, whipped cream and toffee.  Repeat layers finishing with a swirl of whipped cream and toffee.  Refrigerate until ready to be served.
Leftovers may be stored in refrigerator for 2 days.
Source: Cheryl Wewe