I am one of the odd people who adore salads, and can easily turn it into a full course meal.   Pasta, potato, coleslaw…..this list can go on and on.   My all time favorite, though,  happens to be any combination of lettuces, mixture of fruit, and blue cheese, feta or swiss mingled throughout.  
PT is not a fan of fruit fraternizing with his lettuce.  Let me also point out that he detests field greens and prefers a head of iceberg lettuce cut into wedges any day of the week.      After 20 years of marriage I still can't get over this fact! 
Dial back to this past Saturday….. beautiful day spent raising money for B and K's Relay for Life team.
B played 30 innings of 1860's style baseball in honor of a student who passed away last year tragically, and PT/K had their own Junior's baseball game to play.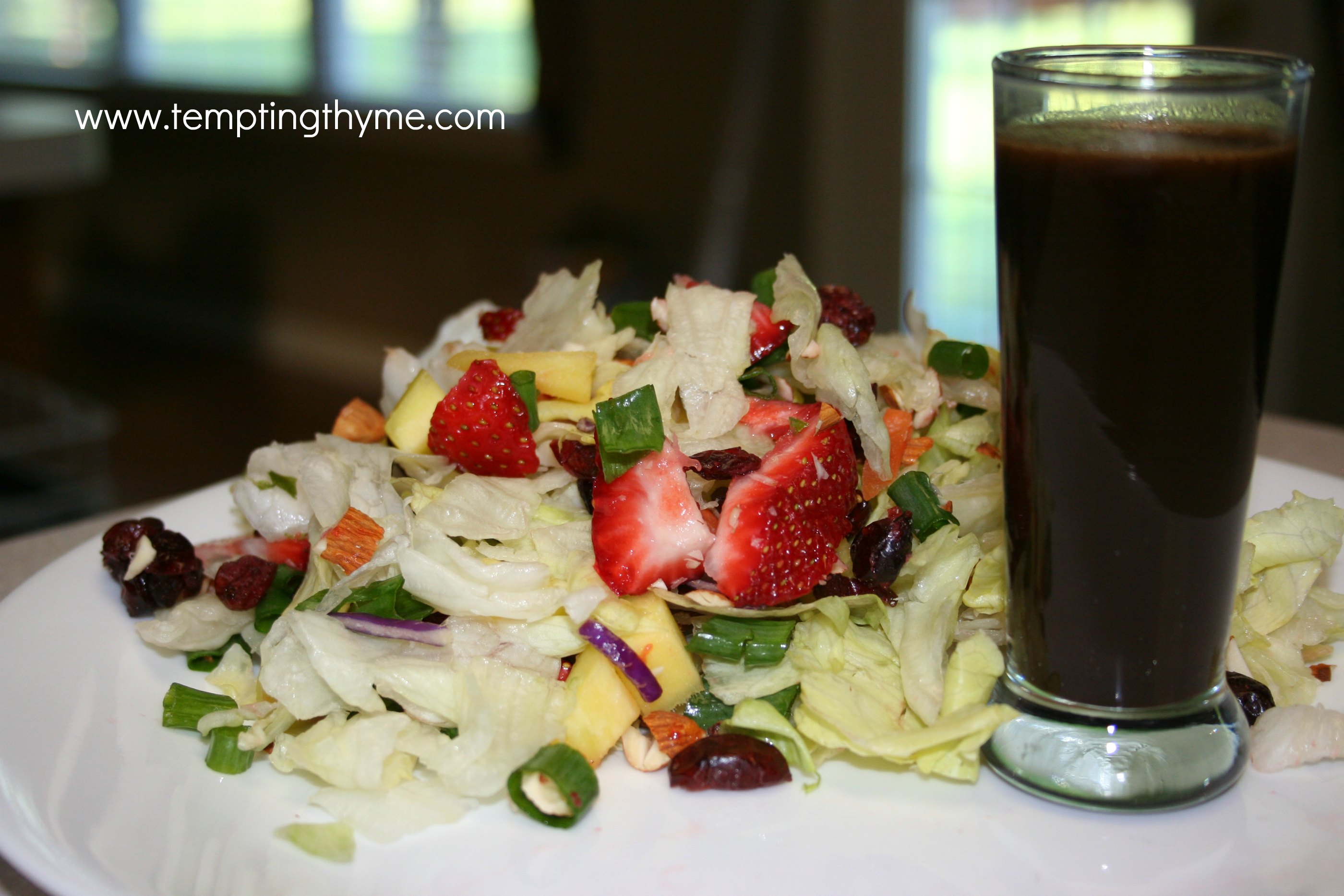 A very typical, busy Saturday for this family!    I was even thankful to put in a few hours doing some yardwork…….can't wait to finish and show off a project that began a year ago next week!     All that being said, I needed a quick and easy dinner.    I had some mango's hanging around, beautiful juicy strawberries begging to be chosen from the fridge and a deep craving for salad!  You will love the sweet and tart combination of these two fruits with the craisins.  The green onions and toasted almonds balance everything out beautifully.    You want to know the kicker?????      PT LOVED IT!! 
It was a great dinner relaxing on the deck, enjoying my favorite husband's company!  Even the few pesky bugs did not put a damper on this great meal.   And YES, this salad was the appetizer, main course and the dessert rolled into one!
TIP:  You don't have to turn your oven on to toast nuts.  Slice or chop up the almonds
(pecans, walnuts, etc), lay them on a plate and microwave them for 1-2 minutes.  You will love how it makes your kitchen smell.  Let them cool before using them in your salad.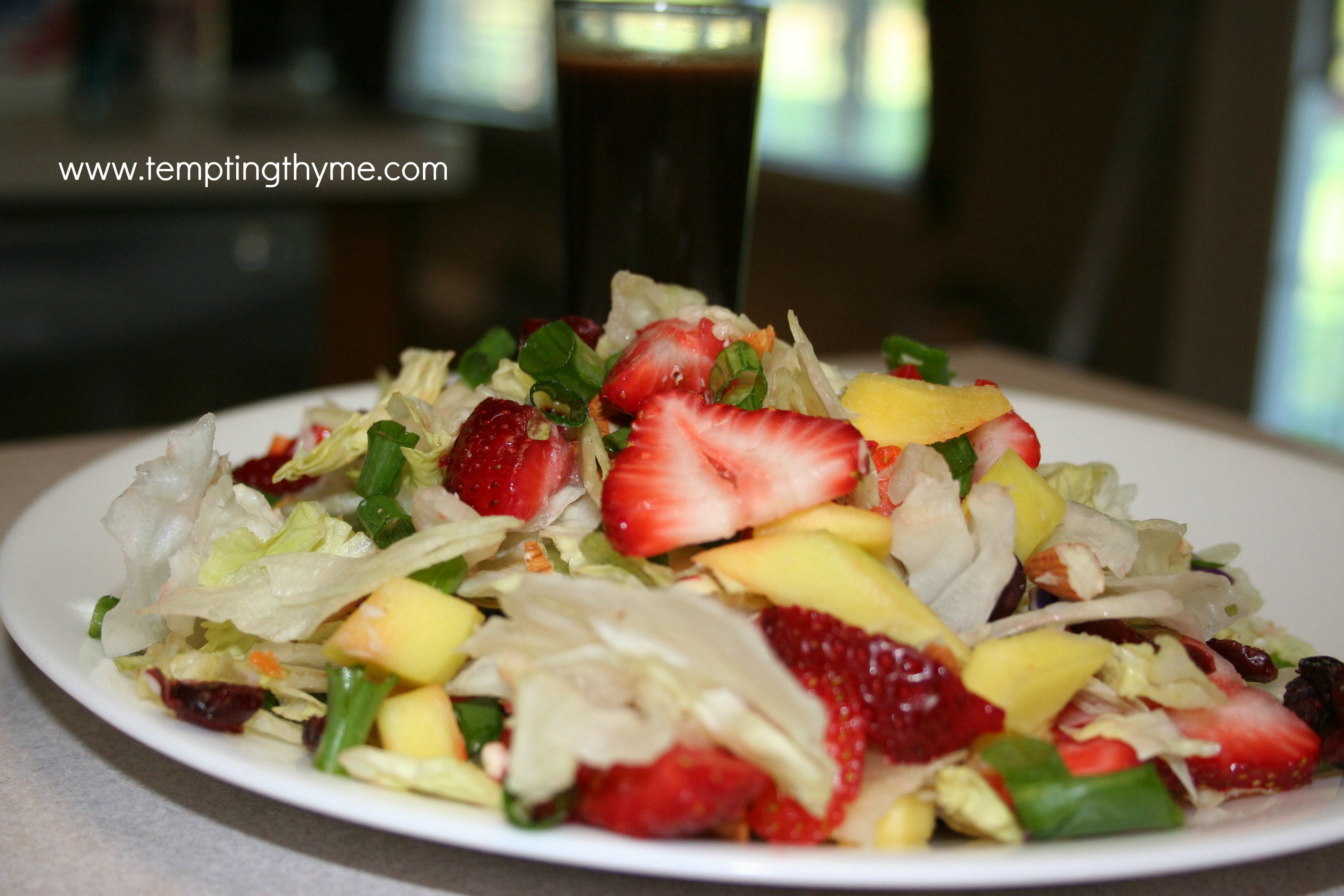 Strawberry Mango Salad
Serves 3-4                                                         Printable Recipe

 Ingredients:
8 cups of lettuce, use a mixture of field greens, spinach and iceberg
2 cups of sweetened craisins
8 ounces of strawberries, quartered
1 large mango peeled, pitted and cubed
1/2 cup of green onions, chopped
1/2 cup of slivered almonds, toasted
Dressing:
1/2 cup of splenda
1/4 cup of vegetable oil
1/3 cup of balsamic vinegar
1 teaspoon of salt 
Directions:
*  Toss the lettuce, craisins, strawberries, mango, onions, and toasted almonds in a large bowl. 
*  In a separate container, mix the sugar, oil, vinegar, and salt.  Pour over the salad and toss until every morsel is coated.
Recipe adapted from Divine Caroline