Wicked Weekend #3
In honor of Easter, I wanted to turn my favorite peanut butter cup recipe into chocolate easter eggs.  What I didn't plan on was an overheated kitchen—the oven being used all morning/afternoon and an unusually hot day…..what is up with this weather!!  Hot kitchen–> Large frozen peanut butter eggs = gooey mess when dunked into a chocolate bath.  Thank the Lord I had plenty of mini cup liners on hand. Still sad over it, but a HINT to all of you…just add additional powdered sugar to make a stiffer consistency to form your eggs.
I came up with this recipe about half dozen years ago when I wanted to replicate the candy bar "Take Five".  It has been with me ever since, popping up in various places but always being a constant in my candy making.
HAVE A BLESSED EASTER!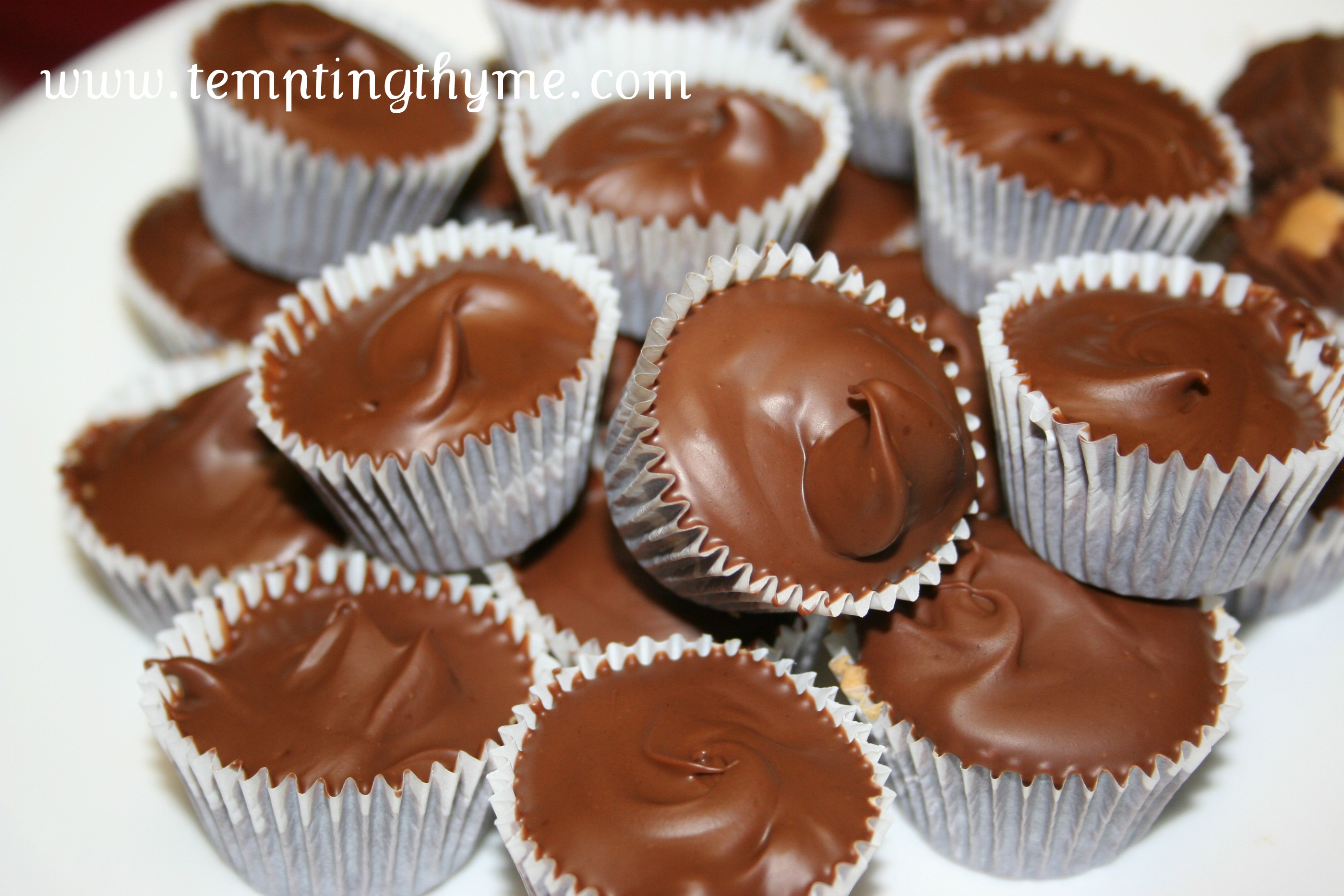 Homemade Peanut Butter Cups
Ingredients:
1 cup confectioner's sugar
¾ cup peanut butter
2 Tbsp unsalted butter, room temperature
1 tsp vanilla extract
1/8 tsp sea salt
3 Jumbo Hershey Chocolate Bars (dark or milk chocolate), chopped
Directions: 
– Line a 24 mini muffin tin with paper liners.  Set aside.
– In a large bowl mix the peanut butter, unsalted butter, vanilla and sea salt with a spoon until well combined.  Add the confectioner's sugar to the peanut butter mixture and stir until completely incorporated.  Adjust the sugar level if needed.  Chill in refrigerator until chocolate is ready.
– Using a double boiler, melt the chocolate, stirring often.  Once melted, add small spoonful to paper cup liners and spread on bottom and sides of paper liner with either back of spoon or small pastry brush.  Put in refrigerator until firm, 20-30 minutes.
-Once the chocolate has set up in the liners, pull the peanut butter filling from the refrigerator.  Fill cup liners with rounded teaspoon of peanut butter, pushing down on the top so that the peanut butter spreads to the sides of the liner.  Top peanut butter with remaining melted chocolate-filling out the sides and bringing to the top of the cup liner.  Return muffin tin to the refrigerator and chill until peanut butter cups are set up and firm.
-Makes approximately 24 mini peanut butter cups.
MANGIA, MANGIA……