This is the perfect dish when you are short on time. 
Blackened Chicken with Roasted Garlic Alfredo
(adapted from www.plainchicken.blogspot.com)
Ingredients:
 4 boneless, skinless chicken breast
2 Tbsp Creole Seasoning (I prefer Tony Chacheres Cajun)
Olive Oil
1 container of your favorite Light Alfredo Sauce
1 Tbsp roasted garlic
16 oz. Bowtie pasta, cooked and drained
Directions:
-Pound chicken breast to an even thickness. 
-Drizzle olive oil over chicken breasts to lightly coat.  Sprinkle Creole seasoning liberally over both sides of the chicken. 
-Heat skillet on medium-high and add chicken.  Cook about 3 minutes on each side.
-While chicken is cooking heat up alfredo sauce and roasted garlic.  Add pasta and toss.
-Divide pasta between 4 pasta bowls.  Thinly slice chicken and place on top of pasta.  Sprinkle with parmesan cheese, if desired.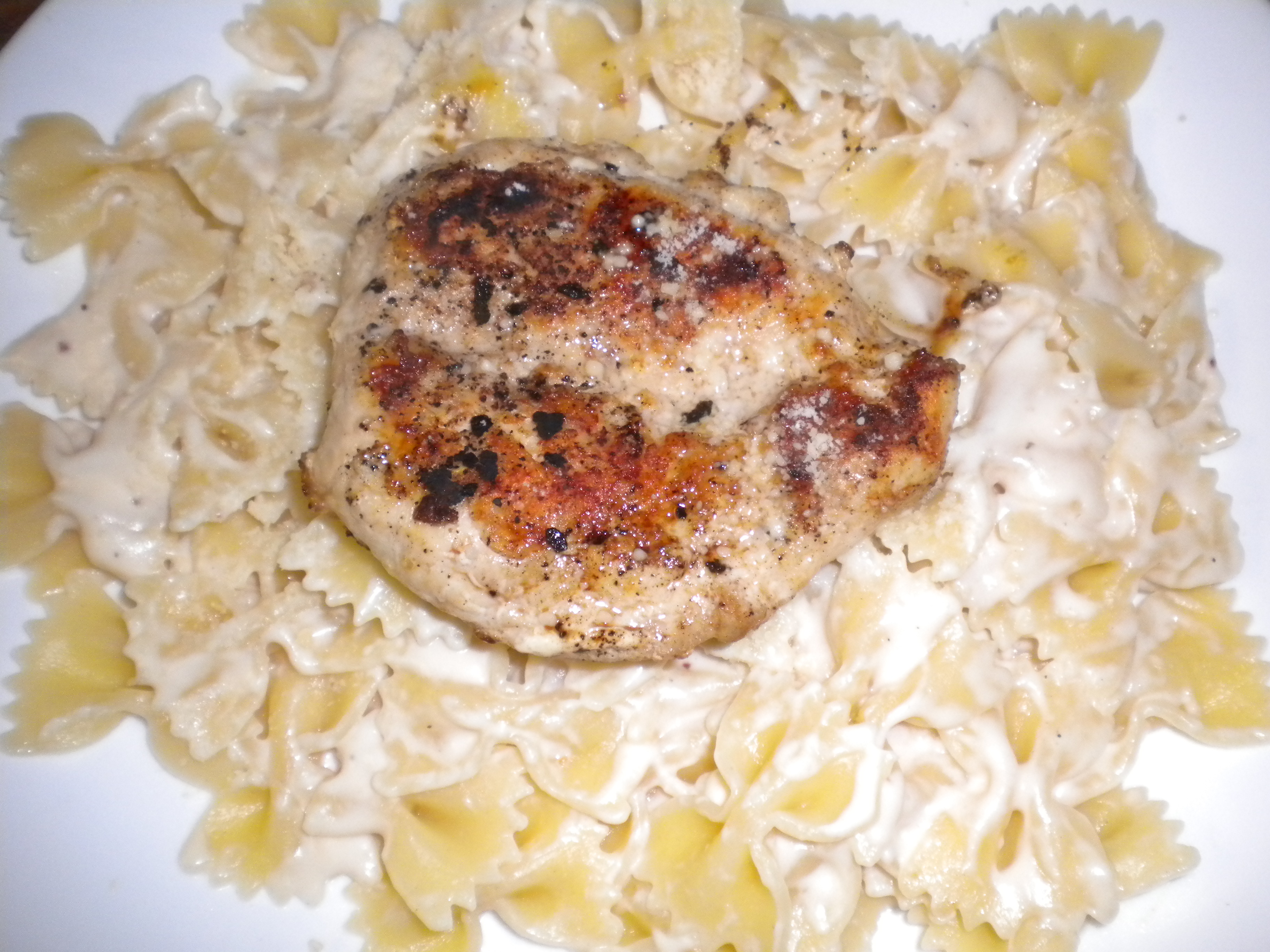 Mangia….Mangia!!