Have you ever taken a bite of something that made your eyes flutter close, and the sigh escaping your lips makes your husband come to attention? 
This is exactly what happened when I made Caramel Corn after a long dry spell at Christmas this year.  The reason it doesn't get made often ….. I will eat the entire batch…no self control whatsoever.  No kidding!!!  I rank this up there with a lazy day in the hammock with the summer breeze lulling me to sleep, cuddling on the couch with my honey with our hands fitting perfectly together (you know what I mean).  I could go on and on it is that good. My girlfriend Julie and I found this recipe years ago using Puffcorn, in one of the Taste of Home's first cookbooks.  She, being the do-gooder followed the recipe to a "T", and we found it to be very chewy, the coating overwhelming the Puffcorn.  We have made many batches since, trying buttered popcorn, 2 bags of microwave popcorn, with many flops, more laughs than I can count and an amazing lightly coated caramel corn. I have never taken a picture, just another excuse to make more…my poor hips! I hope you enjoy it as much as we do!
UPDATE:  I have been adding in a teaspoon or two of my homemade vanilla extract and it is AMAZING!  Add it in the saucepan with the butter, corn syrup and brown sugar.  Need the recipe for making your own vanilla extract?  Head on over here…..your life, or at least your baking will never be the same!!
3 packages microwave popcorn
1 cup salted peanuts
1 cup butter
1 cup brown sugar
½ cup light corn syrup
1 tsp baking soda
* Place popcorn and peanuts into large roasting pan; set aside. In a 2 quart saucepan, bring the butter, brown sugar and corn syrup to a boil, stirring occasionally.  Boil for 2 minutes.  Remove from heat and add baking soda; continuously stir while mixture foams up.  Pour over popcorn and toss well to coat.
* Bake at 250 degrees for 45 minutes, stirring every 15 minutes.  Spread on waxed paper to cool.  Break apart and store in airtight container.
Note:  I only use the peanuts when I know that Kyle won't be around, as he is allergic.  After many test sessions, I prefer Kroger's Natural microwave popcorn. I also pick thru every popcorn kernel and take out any that haven't popped.  The absolute worst is biting into sweet heaven and hitting a kernel. Ouch!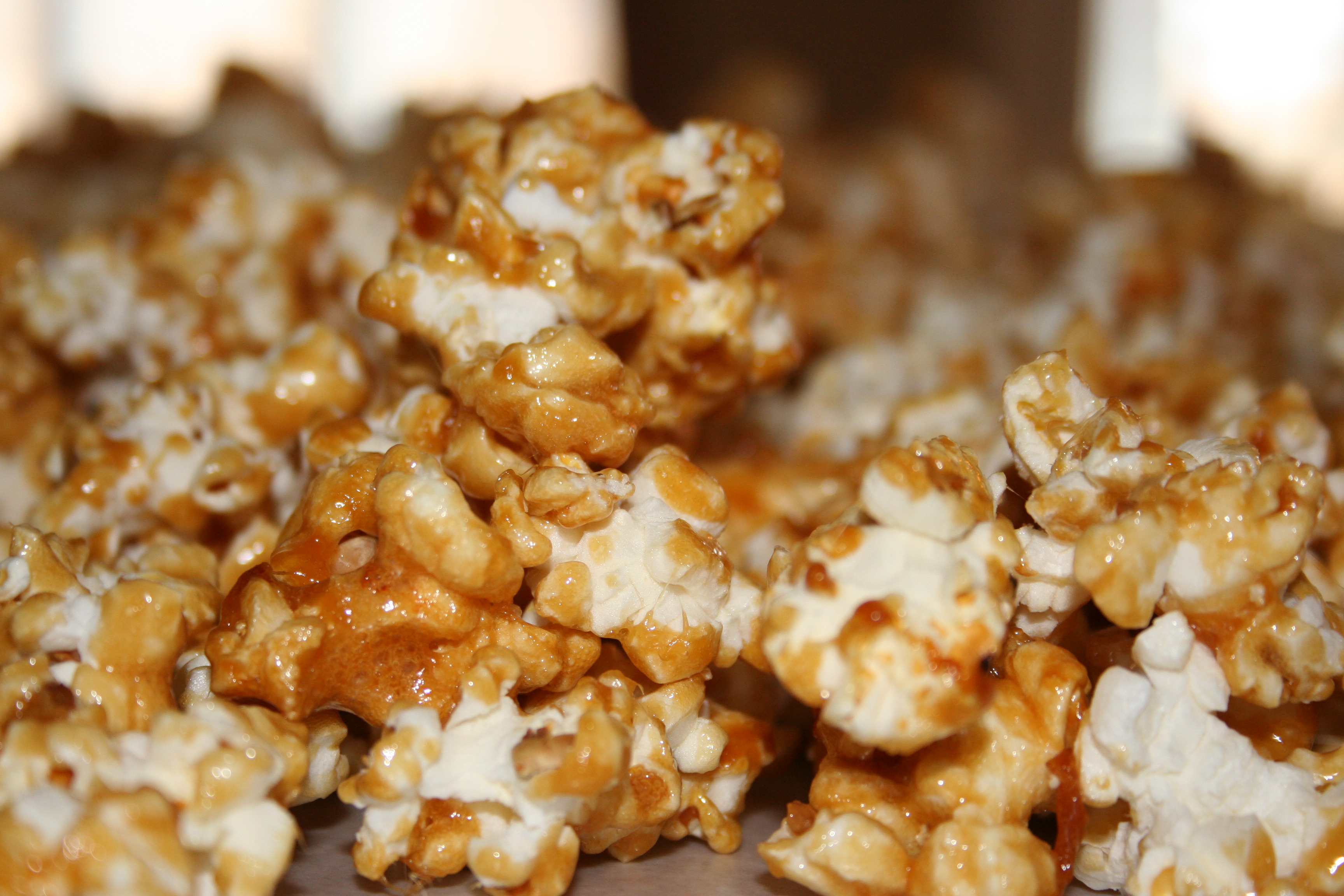 Substitutions:
Snickers caramel corn– add chopped snickers bar to caramel corn mixture at completion of 45 minutes baking, and stir to coat.  Put back in the oven for 3-5 minutes to melt some of the chocolate.  Spread onto waxed paper to cool.  If you really want to be decadent, drizzle melted chocolate onto popcorn clusters.
Caramel Corn may be linked to these great linky parties…..
---