I brought my baby to college yesterday, and just like with oldest child (you can read that letter here), I decided to leave him a letter in his desk drawer to find at some point in time these first few days acclimating to his new surroundings.  I didn't think I would get it done, as I procrastinated a little too much…..and we spent this past weekend in Greenville watching my big sister marrying the love of her life.  Sunday night I started panicking about 10 pm, as I only had a few sentences written, but I was finally able to hit print at 2:30 in the morning, and dropped into bed for a couple of hours of much needed sleep.  It is not perfect.  I don't think this type of letter needs to be!  My son does not need his Mother to have the perfect words, he just needed to know that I was thinking of him on this monumental occasion in his life……
K Bird,
Wow, I don't think I have called you that since you were in 4th grade…..skinniest little legs I have ever seen!   I don't know if I called you that because of your skinny legs, or because you were the strongest little guy that I ever had the pleasure of knowing and loving.
It is the eve of you starting the next journey in your life, and I cannot even comprehend the idea that you are old enough to leave our family nest.  It was just 19 short years ago that you were snuggled under my heart while I prepared for your arrival.  You may not be snuggled under my heart anymore, but you are so firmly imprinted within my heart and soul that I feel that it will be impossible to leave you in that dorm room tomorrow.  Don't worry…..I will pull it together, and hopefully you do not see a single tear.  Keeping my fingers crossed!
Such a cliché to ask "where the time went"!  Nineteen years doesn't just come and go with a snap of the fingers, but holy moly……..  it certainly feels like it did as I sit here typing up this letter.  I can still remember when they placed you in my arms, perfect in every way …….even the screaming, which continued for 45 long minutes I might add; very healthy lungs demanding to be heard!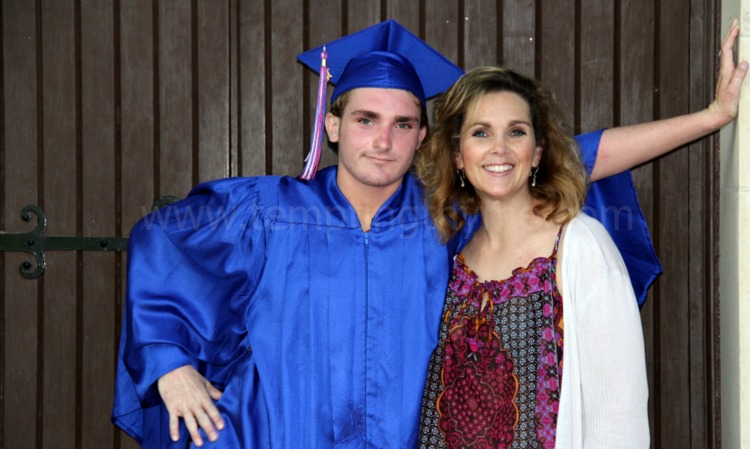 Your Dad and I planned for your college departure from that very first day, but unfortunately saw it so far into the future while you were skimming the furniture and taking your first steps at 5494 Desert Gold Drive that we forgot to safeguard our hearts as you took the final step while walking across the stage to accept your high school diploma just a few short months ago.
We may not be quiet ready for you to slay and conquer the world, but YOU have been ready for a couple of years now.  You were born an original, swinging your light saber around convinced that you were preparing for battle against Darth Vader, picking up toads and asking can we keep them "pretty please", playing house with the cutest little girl down the street…. scaring the crap out of me, as you liked to sleep under the bed….not on it, and fighting many medical battles over the years with the dignity and strength that many adults couldn't have endured without feeling sorry for themselves and questioning God.
I want to tell you about all of the things about you that fill me with pride and awe.  This would be a long list of what you have achieved, the person that you have become, your character and integrity.  I have so many wishes for you and your future, but it is no longer about me.  It is about you, and you do not need to be told who you are or what you are capable of, as you are your very own person and very comfortable in your own skin.  That is a true gift in itself!  So I could go on and on, but that would be self-indulgent to me and bore you to tears.
I will leave you with a few parting tips of wisdom, even though you will probably roll your eyes and say that you have heard it a thousand times already!  😉
We have done our best to instill the proper values in you.  Work on them…… and value your impact on others and the world around you!

Actions have repercussions and people will judge you more severely now that you are out on your own.

Don't expect to do everything right, right from the start!! Anyone who has ever accomplished anything made mistakes, but they learned from them. Learning is a process, and this is your time to ask questions and seek answers, to make the most of the gifts you have been given and the opportunities you have been granted.

College is a privilege that some never get the chance to do. Don't fritter it away!  Some say that it is the best 4 years of their lives.  It is the perfect time for learning, growing and focusing almost exclusively on yourself, which is a gift like no other.  Take advantage of everything that Toledo has to offer.  Diversity is plentiful, so don't miss an opportunity to try something new.  Athletics, philanthropy, cultural and social…..so many things to take part in……..just don't forget about the academics!  You will never again have this mixture of youth, freedom, opportunity and resources surrounding you all at once.  If these are truly to be the best years of your life (and I do hope that you are able to say that) you must make them so.

Everyone will want to meet you these first few weeks, which is why colleges bring in the freshman before school starts. There should be no awkwardness……you are all in the same boat, everyone is a stranger.  DO NOT squander this very short window of opportunity…it will never happen again!

On that same note…….Smile, and look up from that phone. Start up a real conversation while you are waiting for class to start.  No matter how different they may seem, you all have one thing in common.  You all chose to leave home while figuring out the path of least resistance to what you will call home in the future.  All of your paths are slightly different, but you all have that one item in common…..so make the most of it, as you never know what friendship you might be missing out on if you are either too afraid to say hello, or can't seem to lift the anchor that is called your cell phone.

Invest in these friendships that are made during your years in college. It will take time, some drifting in and out like high tide in New Hampshire.  Trust me when I say that investing in these friendships now will pay dividends for your future.

Lastly, you are now in a place where alcohol is both tactically (?) allowed and for you…..still legally forbidden. The only thing that will stand between you and a bad experience is your own good judgement.  I am not a fool to think that you will never partake….. I can only pray that you exercise good judgement at the very moment it is already impaired by alcohol.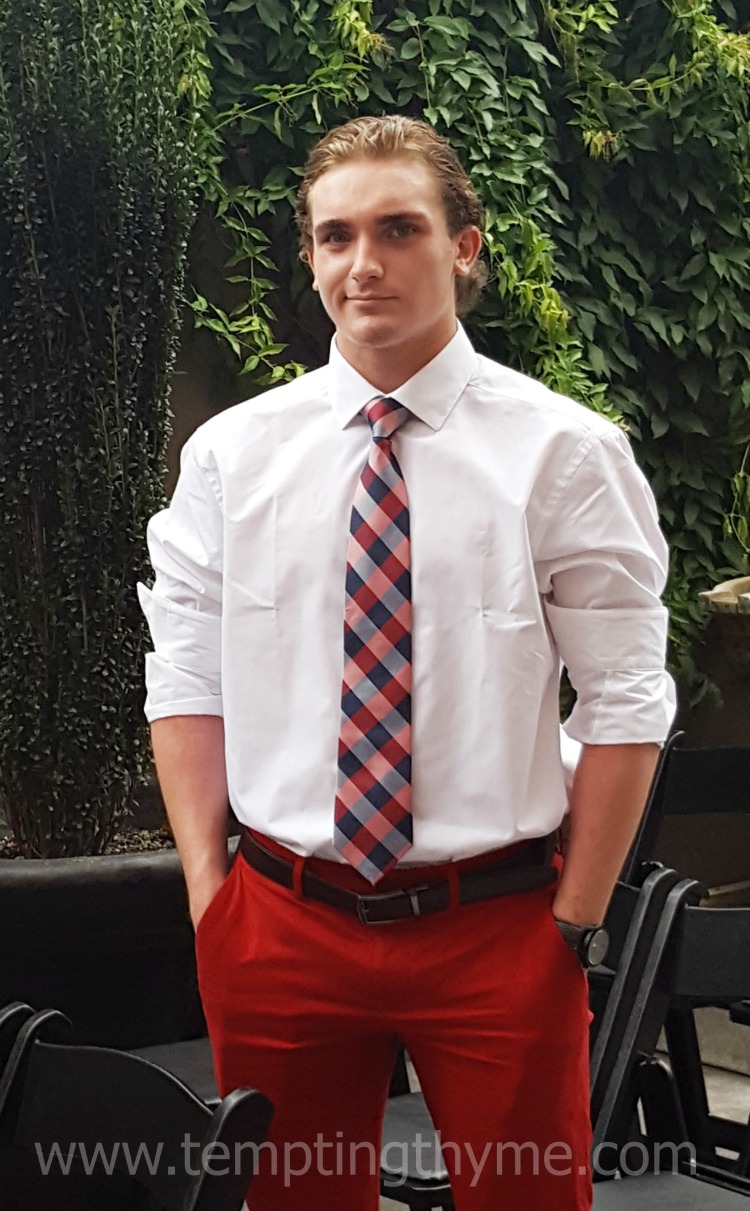 Just remember, protecting and preparing you has been such a big part of who I am……it's going to be hard to redefine myself and accept the fact that my job is essentially done.  Be patient with me, as I might slip up here and there over the coming months.
I also realize that when you look at me all you see is "Mom".  I have been in your shoes…. not exactly in them as I am a girl…. BUT not one ounce of my being has forgotten what it feels like to be 18 (almost 19). If you have a problem, talk to me.  There aren't many things that you will say that will shock me, and there is a small chance that I might have a good suggestion.
There is just one last thing Kyle.  I have loved you every minute from the day you were born.  Wherever you go, whatever you do……
Take my love with you….
And when you need it most, let it see you through!