After years of drooling, look what finally made it onto Dana Drive!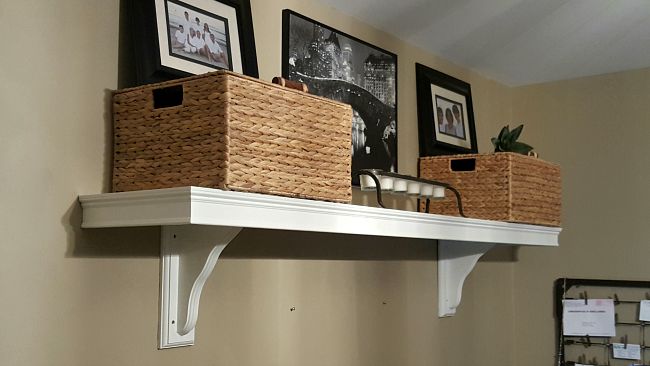 Here are two smaller ones lining the other wall….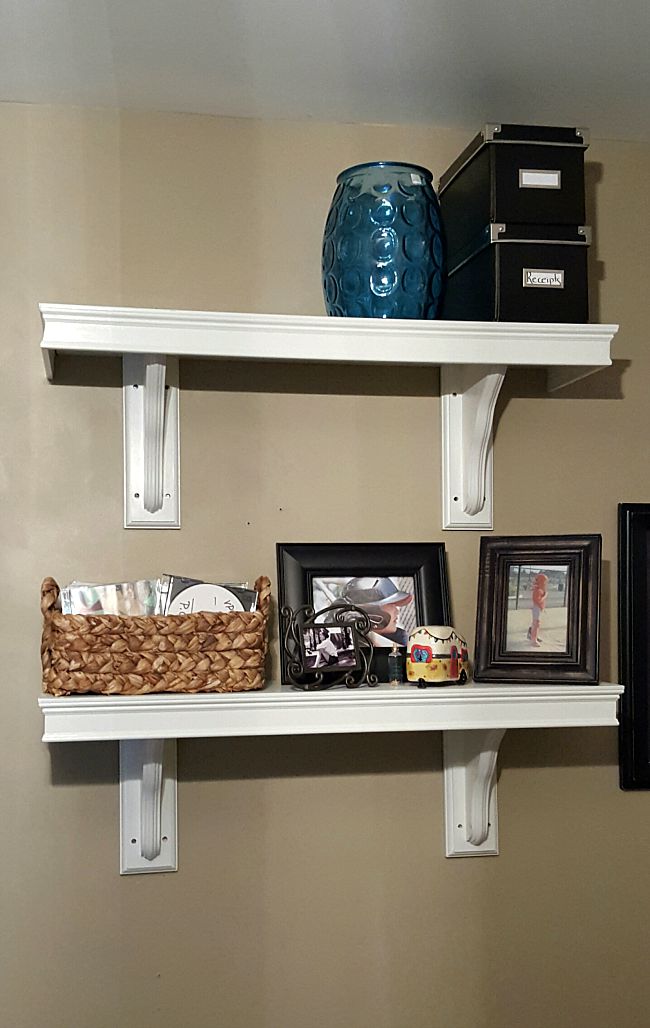 I haven't organized and styled these yet, but am so happy these Ballard style shelves turned out as well as they did. 
Yep, I made them a couple of weekend's ago, and finally got them installed last Thursday.  They were super easy to put together!!
I will show you how I did it soon! 😉
Hell might have frozen over a bit when I went to see……..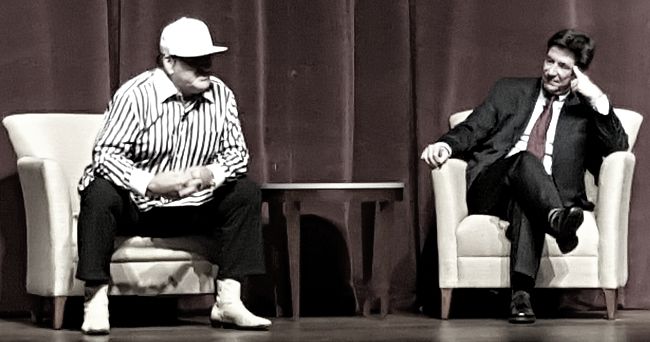 Pete Rose give a talk with sports columnist Paul Daugherty about ethics and sports over at Miami University on Monday. 
This 90 minute presentation was part of Miami's Fall lecture series, and for any of you that are wanting to check out the series……all tickets are free/open up the Wednesday prior to each lecture! 
You might not know this, but I am not a Rose fan! 😉   PT, on the other hand, has been a devoted fan of his since he was a little boy (his man cave will vouch for this)! 
I went for 2 reasons…….the tickets were free, and we got to spend some time with out friends, which is always very entertaining. 
I may not be Rose's biggest fan even after this presentation, but I am now one of Paul's!  He pulled no punches asking Pete the obvious questions on cheating and gambling, and should have been given more of the starring role during the lecture!  If you have never heard of Paul Daugherty…..why not take a peak into his life by reading his beautiful letter to his daughter on her wedding day!
You all are getting ready for the Fall season by heading to the pumpkin patch, putting out new wreaths, making your porches look welcoming to friends and strangers……..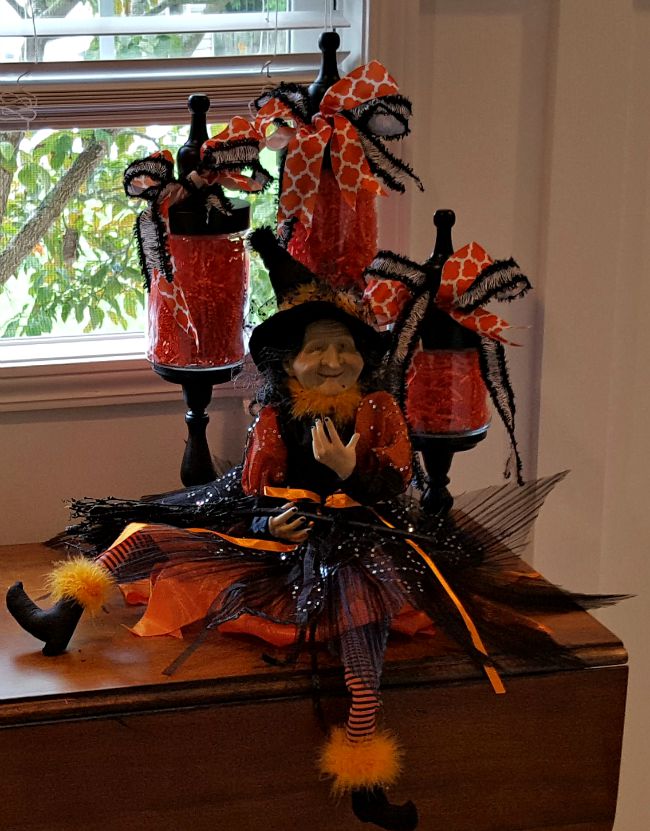 ……..this little display is all I have going for our home! 
And if I am honest…..it might be the only thing that gets pulled out and displayed!  LOL!
I wanted the Apothecary Jars out, but I didn't want the temptation of candy sitting in them, so…….. I filled them with orange crinkle paper that arrived as the cushion for a recent mailer we received in the mail.
The DIY project can be found over HERE!
The cool ribbon came from Hobby Lobby on clearance for $2 a roll (30 yards each). 
This witch came from TJ Maxx and I adore her face.  PT and K find her kind of creepy, but her eyes kept asking me to bring her home with me. 
So I did!!   😉
I saw this doggy camper on Facebook last week, and wanted one immediately for Rudy…..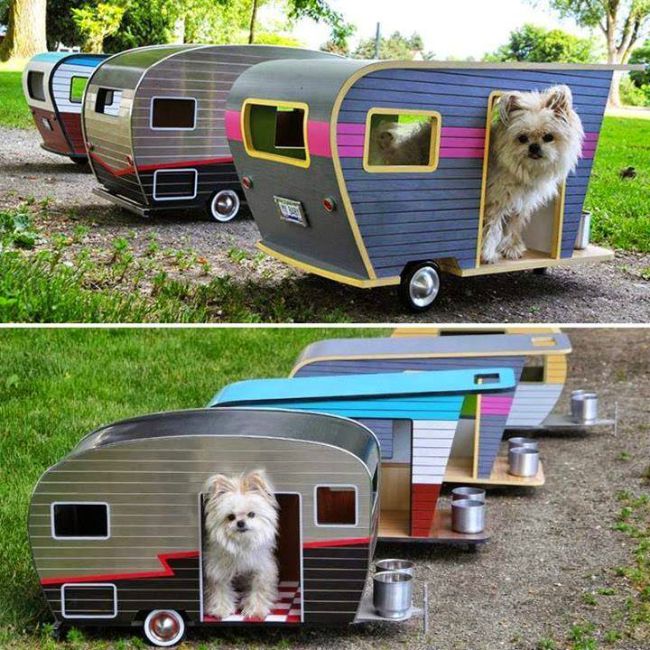 How fun, and very impractical is this!!!?? 😉   I could not find the original source……. will not be buying one for my fur baby …..but I still think it is awesome!
I saw this Healthy Cauliflower Rice over at Eat Yourself Skinny and immediately wanted to make it!  If it is anything like this recipe, it will become a staple in our house!!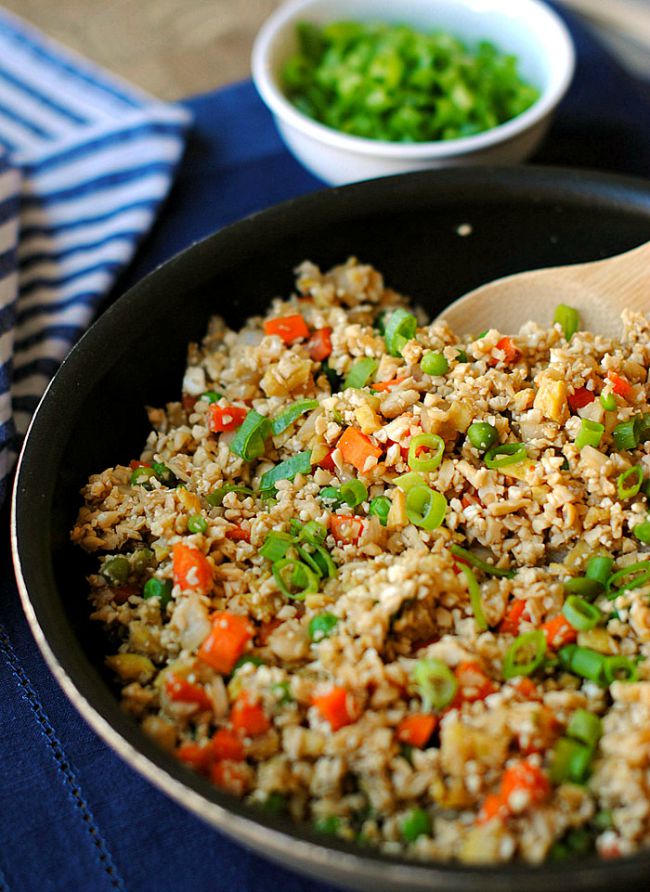 Speaking of cauliflower……have you ever had these Coconut Crusted Baked Cauliflower Bites? 
They look like the perfect finger food for a party, OR if you have the munchies during a football game and are avoiding salty foods at all costs!
Speaking of food……this Mongolian Beef Noodle Bowl looks super easy to make, and I know PT would love it for dinner!  I wonder if he will make it for me??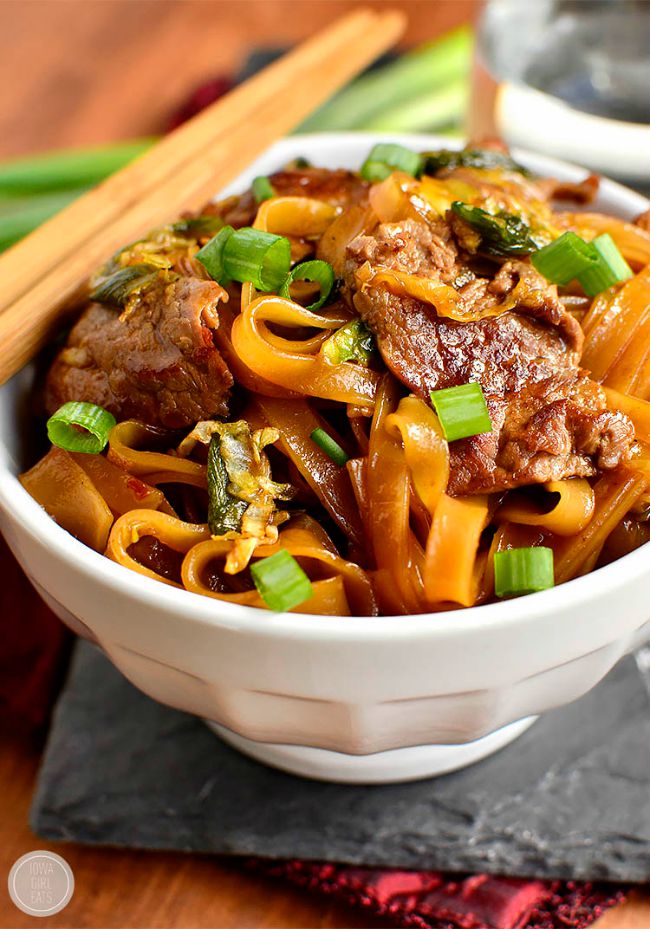 I am in love with this sign…….
……..it says it all, doesn't it??
I will be making it for our mudroom wall out of some pallet wood that I have in the shed.  You can find the instructions HERE!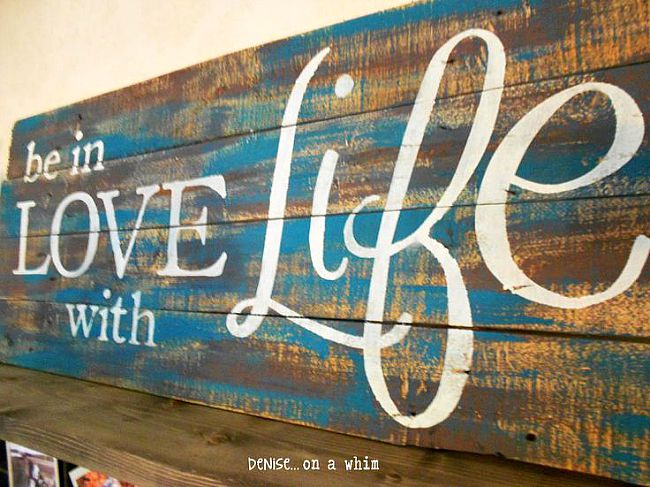 BTW…..here is a great snack mix that is quick to make…….tastes just like a Pay Day candy bar…… and fits right into your Fall decor…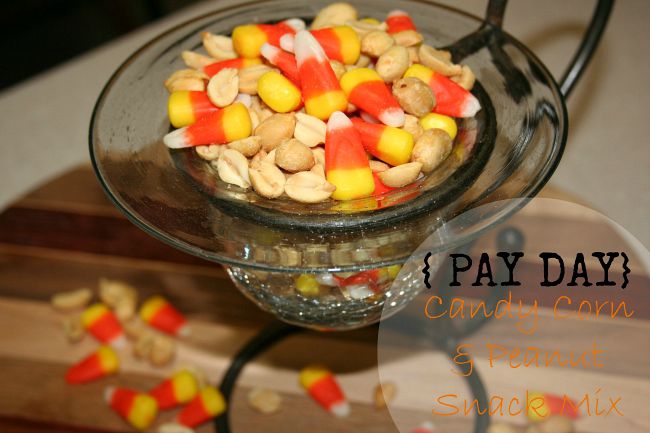 That's all I have for now!!  😉
                               Shaunna