I don't know about you but I get some serious munchies right around 3:30 every afternoon!
Especially Monday through Friday when I have been staring at a computer for hours on end!
Does this happen to you too??
I have found the perfect way to satisfy my hunger……increasing my brain energy, focus and productivity  😉 …….without adding a lot of additional calories that I do not need just a few hours before dinner!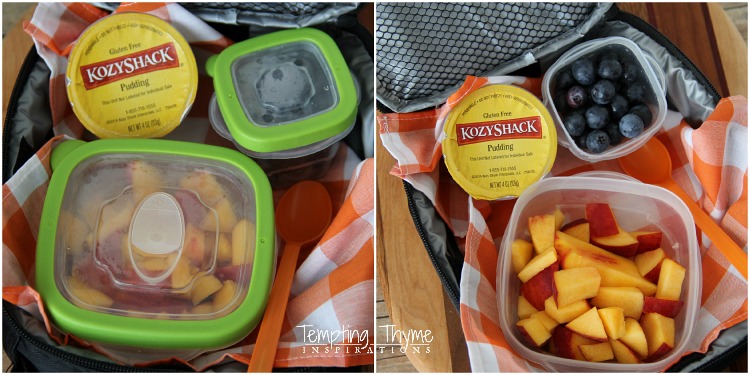 Thanks to Kozy Shack, I am a new fan of their individual tapioca pudding cups!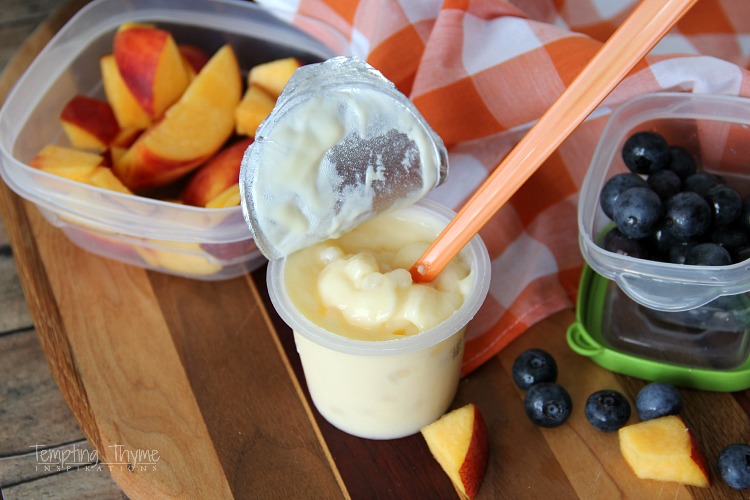 Not only are they the perfect size for portion control but they truly satisfy my hunger!

I like pairing the tapioca pudding with diced peaches and blueberries.  Summer is the perfect time to make fruit your topping of choice for pudding…..
I pack the fruit in individual containers, but you could always just mix it up to save yourself the hassle of washing another container at the end of the day. 😉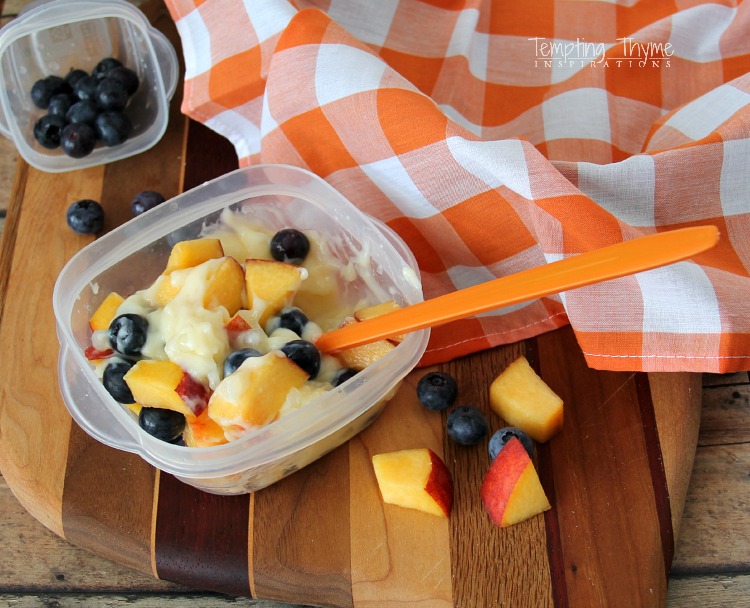 Not only are these individual pudding cups great for work, but they are perfect to snack on at the pool or ocean this summer!  The kids will love the  simple, wholesome ingredients in these pudding cups.  Ingredients like milk, eggs, sugar and the tapioca is made with real tapioca pearls!! 
Love it!!
Not only does Kozy Shack sell their pudding in individual cups, but you can also find it in 22 oz refrigerated tubs.  These tubs are perfect if you are feeding a crowd, or want to make a simple dessert similar to this recipe…..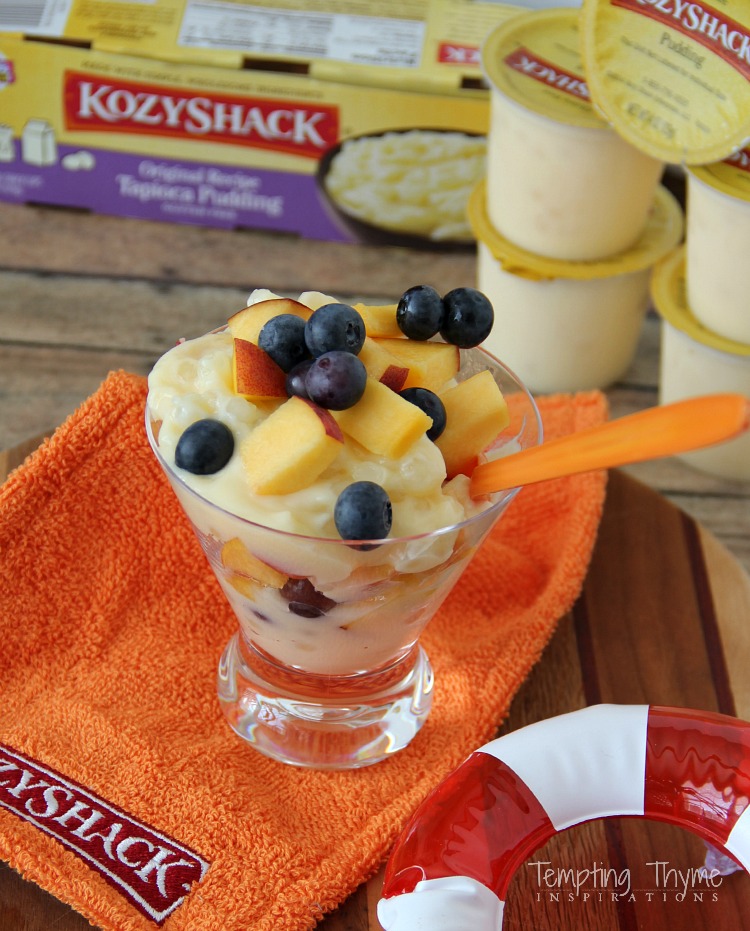 Want to learn a little more about this Tapioca Pudding, in addition to all of their other great flavors? 
Of course you do!!! 
Head on over to their Facebook and Instagram Pages and let them know what your favorite pudding is, and what fabulous toppings you pair with it! 
It is only the middle of July……definitely time to join in the #SummerofPudding fun with me and Kozy Shack!!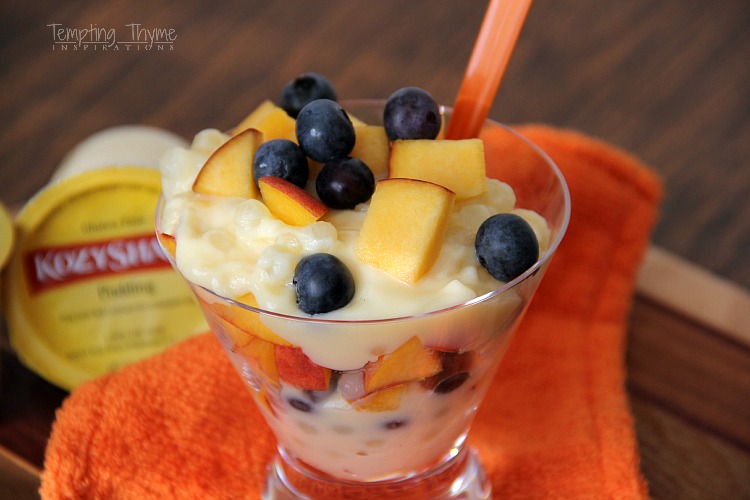 Want a little encouragement to go out and enjoy some tapioca pudding? 
July 15 is National Tapioca Pudding Day!!!! 
That's in 2 days!  I know you will want to join in the fun with this yummy food day!!
What are some of the toppings you will be pairing with your tapioca pudding???
                          Shaunna