Did you all know that today is National Chocolate Pudding Day? 
Seriously!!!
I love these days focused on one particular food or food group! 
How fun!
In honor of National Chocolate Pudding Day I have teamed up with Kozy Shack to bring you one of my all time favorite recipes.  This Chocolate Pudding Trifle with Brownies, Oreos, Toffee and Caramel studded throughout fits right into the #SummerofPudding party that they are hosting all summer long. 
Can I tell you a secret?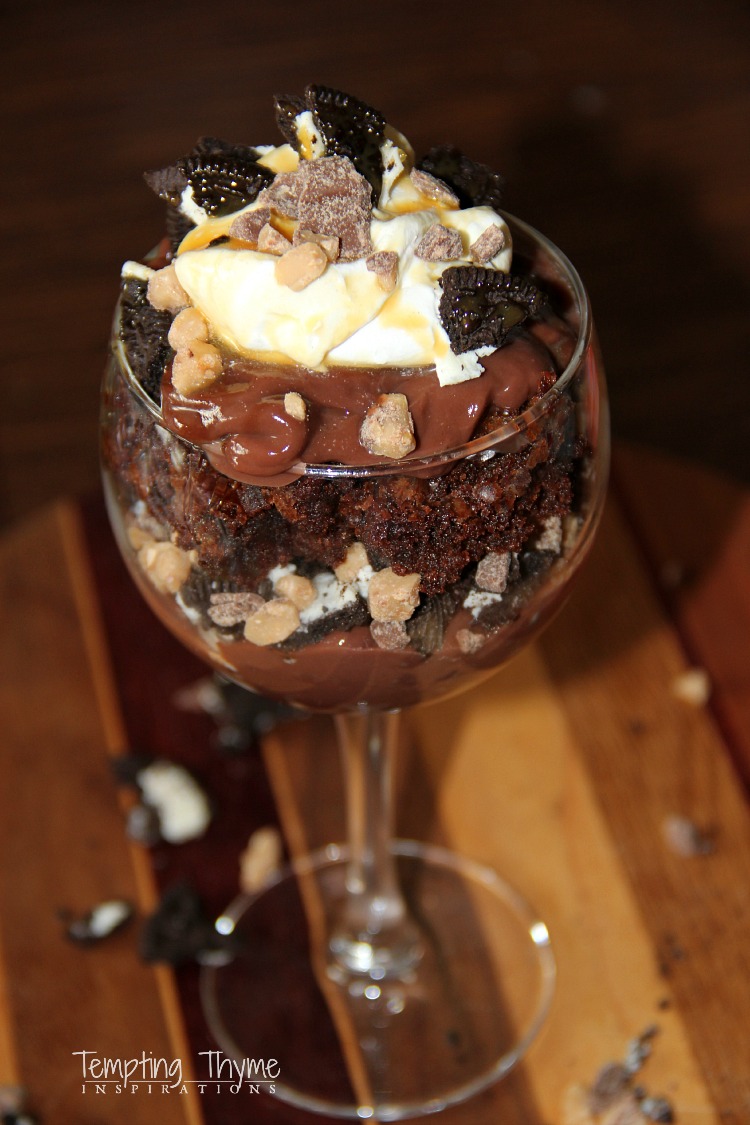 I personally do not remember eating pudding when I was a kid. 
What?????!!!!! 
Not eat pudding as a child? 
Who doesn't eat pudding?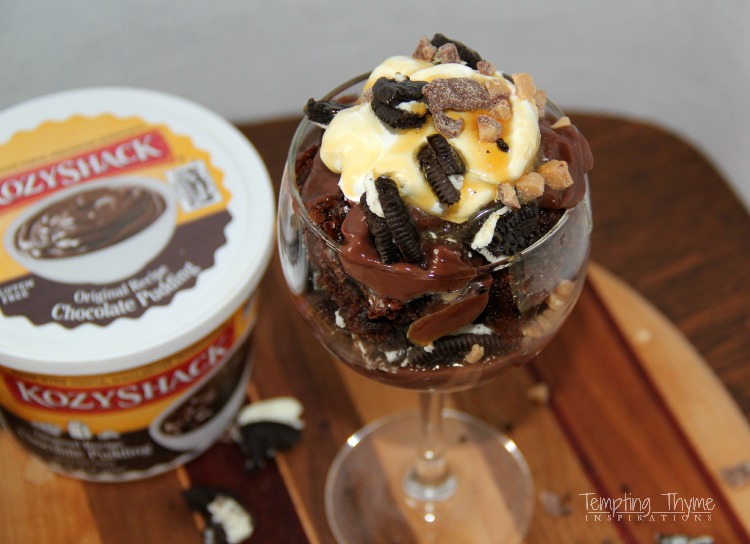 I guess the answer would be me, as I cannot remember one single instance that I put it into my mouth.  😉   I am sure that my Mom is going to correct me when she reads this, BUT my personal recollection is NADA!
The past does not matter as I certainly have made up for it since moving out 25+ years ago.  B and K have grown up on pudding; whether eating it solo right out of the individual cups, or from a chocolatey chocolate dessert concoction that I have come up with.
To my family, pudding represents summer fun and activities with friends.  Whether I needed to bring snacks to the pool or was hosting/attending a bbq…..pudding has been woven in somewhere, somehow.
This recipe was originally given to me by my friend Cheryl, and is one that can easily be adapted and enhanced according to your personal preferences.  I originally shared it over here!
OMG…….it is amazing! 
The core ingredients =  chocolate pudding, brownies and whipped cream!!  After that it is all up to you! 
You like oreos, toffee and caramel like I do?  Then add them in.  You are more of a peanut, marshmallow and graham cracker kind of person?
Go for it!  The sky is the limit and you are only limited by your own imagination!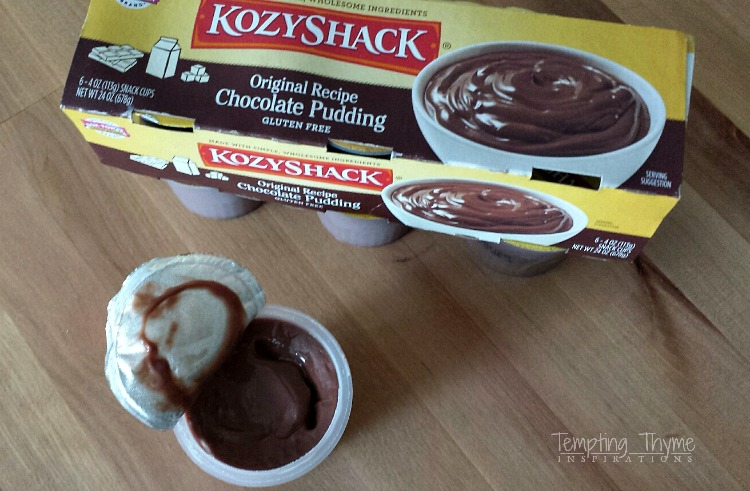 Kozy Shack Pudding is the only premium pudding made with simple, wholesome ingredients like milk, eggs, sugar and real cocoa!   I am not going to lie and call it healthy, but a single serving size has only 130 calories; and if you are following a gluten free diet…..then this is perfectly acceptable!  Your kids are going to love it! 
Who am I kidding…..you are going to love it!
To learn more about Kozy Shack and their amazing pudding products, click HERE!   😉

How do you enjoy your pudding?   What toppings do you always have on hand? 

                                   

          Shaunna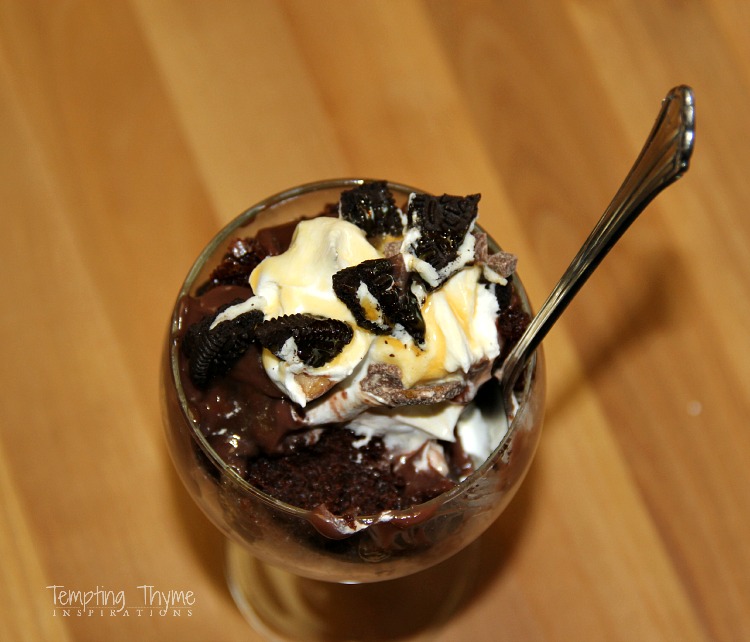 Chocolate Brownie Pudding Trifle with Oreos, Toffee and Caramel
Ingredients:
Brownie Mix (19.8 oz), cut into small squares

Chocolate Pudding, I used Kozy Shack 22 oz container

Cool Whip (16 oz)

Oreos, chopped

Toffee Bits

Caramel Sauce (ice cream topping)
Directions:
Prepare and bake your chocolate brownies according to the back of the box.  Cool on wire rack.

In a medium glass bowl, layer a third of your cut up brownies, chocolate pudding and cool whip.  Sprinkle with the oreos, toffee bits and drizzle with the caramel topping.  Repeat these layers two more times.

Chill until ready to serve.  Store any leftovers in the refrigerator.