Learning  to go with the flow is definitely a hard one for me to grasp and keep straight in my brain!
I wouldn't say that I am a black and white kind of person……. as I truly think that there are a gazillion colors in between.
But narrow-mindedness tends to settle itself into the left side of my brain and I start to analyze the why and how of all of the goals that I set for myself.  Since nothing seem to go according to my schedule and plans, I tend to miss all those glorious colors in between.  Rather it is black (I set the goals) and white (why the heck didn't I get them all done)!
No….. we are not talking about my weight or career!  That could take a book to figure out all the issues…..not just one little blog post!!  😉
We are talking about the countless items that never got crossed off my list for GOALS~2014!
When I took a look back on 2014, trying to decide on the plans for 2015, I realized that there was a lot left undone.  A LOT!!!   Projects that were thought about constantly, but never touched nonetheless!  It had me thinking that I had not used my time wisely…..why else didn't I get everything done!  Right!
WRONG!
I did get a lot done…..just not all the items that I had planned on!   Home repairs out of our control took first priority and then I got distracted and sidetracked……. Imagine that!!!!
Bottom line, we can be weighed down by the expectations we place on ourselves!  Goals can be the backbone for most of us, keeping us steady and on track and keeps most of us focused.  But getting sidetracked is not the end of the world.  I need to just lighten up and go with the flow, as there are a gazillion colors and ideas out there that I may miss out on if I keep walking that narrow path called black and white!  Whoa, maybe that was a little too heavy.  LOL!
The biggest detour last year was our Master Bathroom that took a huge chunk of our budget.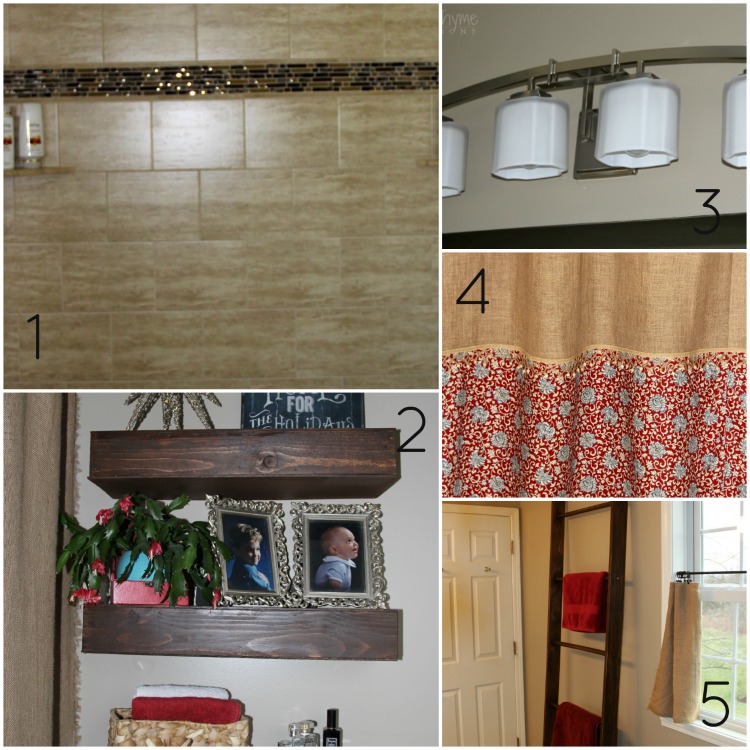 1.  The  Shower Mold that started even more project ideas……
2.  Floating Shelves that I have not even had a chance to write about yet!
3.  Swapped out the Hollywood Lighting that had been a "miss" from day 1!!
4.  As the budget took quite the hit I made a No-Sew Burlap Shower Curtain to tide us over until we order a frameless shower door.
5.  DIY ladder for our bathroom towels!
The final project that was completed in our bathroom last year was the DIY $2 shower curtain rod.  I am amazed at how much bigger our bathroom "appears" with the curtain being suspended from the ceiling!!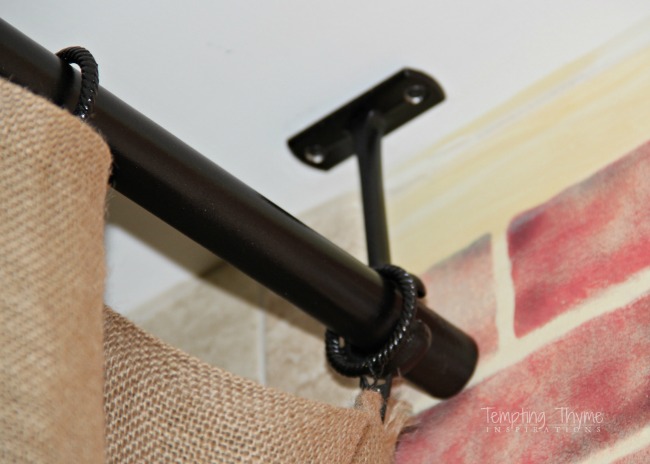 I wanted to focus on our foyer, upstairs hallway and flooring, kitchen and to finally finish the boys bathroom!
I did get quiet a bit done in the foyer and upstairs hallway……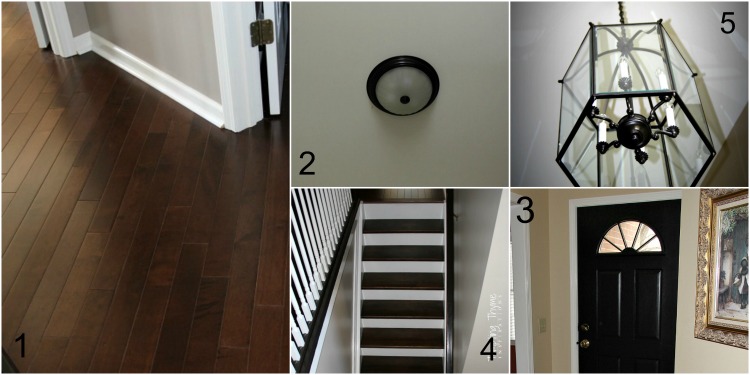 1.  I had dreams of replacing the carpet in our 2nd floor hallway, staircase and possibly in K's room if possible.  Never in my wildest dreams did I ever think that we would bite the bullet and get rid of ALL of the carpet upstairs~ Hardwood Flooring Reveal!
2.  Instead of replacing the hallway lighting I decided to take them down and spray painted them an Oil Rubbed Bronze.
3.  On a whim I painted the front door black…..and love it!
4.  My personal pride and joy was ripping the carpet off the stairs and refinishing them in a rich dark stain.
5.  Wrapped up the foyer by finally finding a new light fixture at the ReStore and upcycling it with spray paint!
I didn't get anything done in the boys' bathroom other than framing out the mirror, and that was a total chore in itself!!!!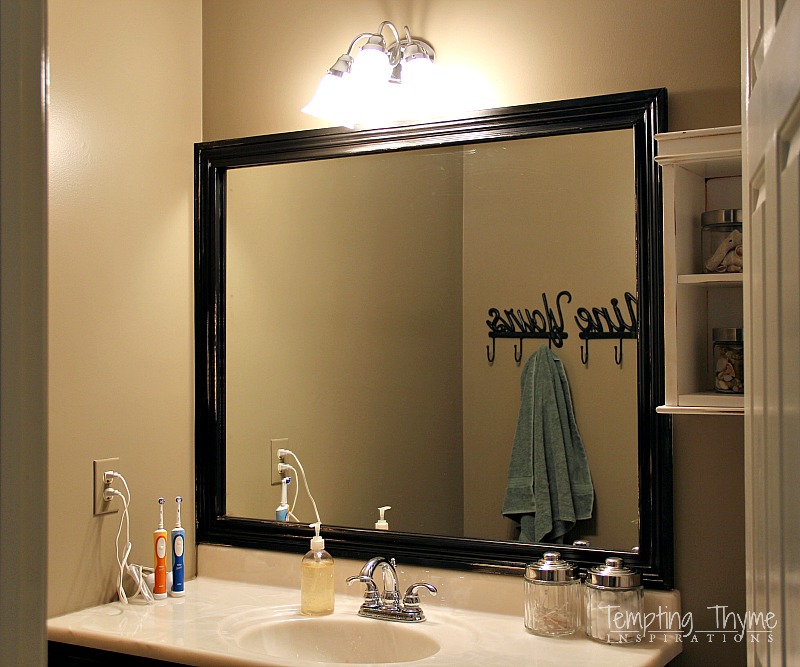 How to frame a boring bathroom mirror!
I think the second project that I am most proud of is the new kitchen island……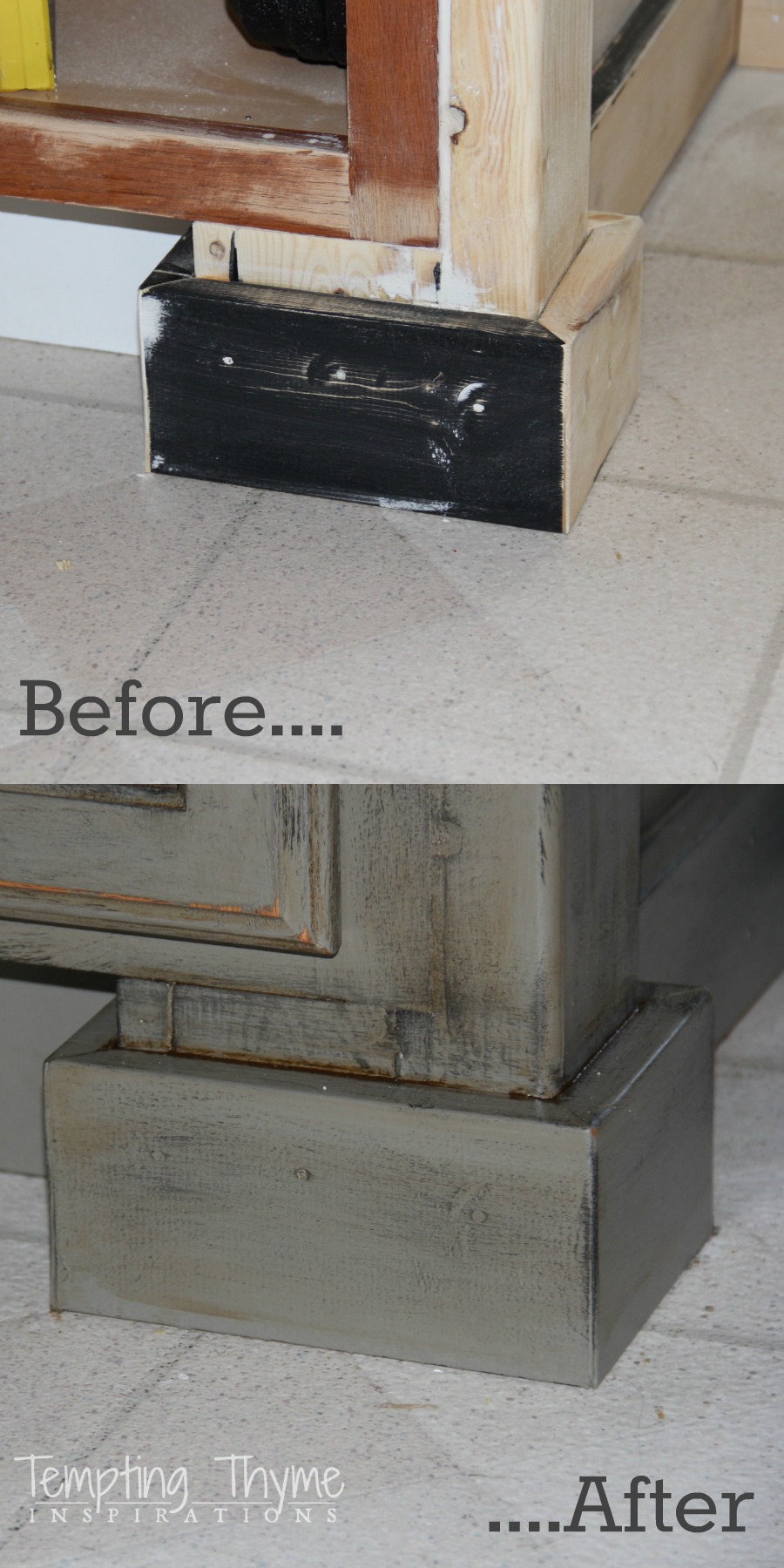 Adding some dimension to this island was SO MUCH FUN!  Who knew that adding a little bit of lumber and paint could make this island a keeper!
The garage was totally not on my radar, but my eye started to wander a bit resulting in 2 DIY potting benches being made.  We are using them to organize the boys sporting equipment.  The leftover flooring is also organized on the top, along with the posts from my canopy bed…..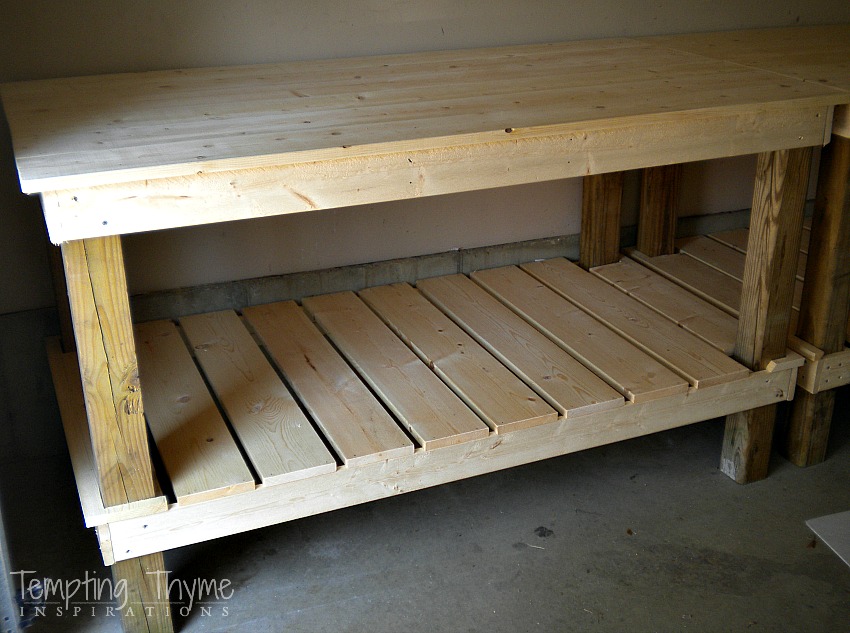 I absolutely, 100% accomplished something off my 2014 goals.  I challenged myself to read 26 books, and I read 48!  Woo Hoo!  I found some really good authors in Liane Moriarty, Wendy Wax and Kristen Hannah; and also relied on a few of my favorite authors…..Mary Kay Andrews, Allison Winn Scott and Susan Kietzman!   I was actually hoping to reach 50 by the end of the year, but couldn't get it done.  I am still stoked about the 48!!!!!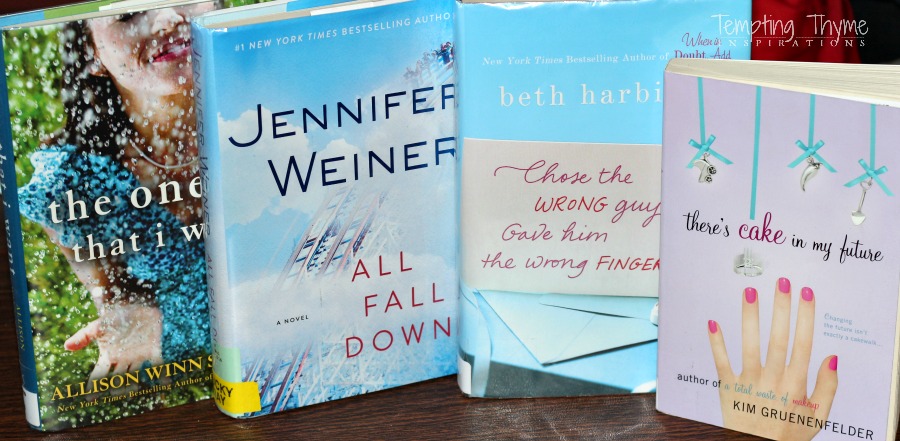 Here are just a few that I read on our vacation to Gulf Shores this past summer!!  Do you love to read as much as I do??
Like I said earlier, goals are essential for a healthy mind and body……but we can't get so blinded by them (black and white) that we miss out on so many of the positives in between.
How do you handle goals and mishaps that don't go according to your master plan?
                                                            Shaunna