I was totally flabbergasted over a recent headline on the Huffington Post: "Why do your kids allergies mean my kid can't have a birthday?"   Seriously…… do people really believe this crap? 
I was a little late joining the party on this article, it coming to my attention when a family member promoted it via social media.  WOW!   All I could think of was how ignorant and uncaring the author was in her article.
I didn't realize that K's allergies (and so many children like him who suffer from life threatening food allergies) were actually a bullet, stopping birthday's dead in their tracks!
Now, if I was being honest with myself I would say that she is a journalist…..it is her job to write titillating articles to grab people's attention, outrage them and get them talking.  It worked!  When I initially read the article last week, it had over 300 comments from people like you and me.  It is getting the masses talking ~ and not all of it is good!
I have one question for her……
What right do you have, Carina Hoskisson, to celebrate your child's birthday at school?
It is not the school districts responsibility to give your child a birthday.  No,  that is your responsibility!  Celebrate it however you want in the privacy of your own home…..or the public establishment of your choice.  In fact, you can even invite whomever you would like. 
Kids with allergies….. don't invite them!
Kids with food intolerance….. don't invite them!
This is YOUR personal choice!  School districts cannot tell you what to do outside school grounds!  I don't envy you explaining to your kid how you don't want to be bothered to invite his or her best friend because they have allergies/food intolerance's that you can't be bothered with.  Good luck with that!! 
Schools have one common goal—-to make the school a safe place for students to learn!!  If you look at the mission statement of any school district in our country, I can just about guarantee you that statement is predominantly in it.  No where will you find that school districts are a place to hold birthday parties!
Shouldn't parents share in this goal?  Don't all parents want every single student safe when they are in the school setting?  Even if this means bringing food items that don't contain peanuts, tree nuts, eggs, gluten (and whatever other allergies and intolerance's are out there)?  Better yet, don't bring in any food at all to celebrate your child's birthday.

Remember these words…..It is not your school districts responsibility to give your child a birthday!!
I am not a teacher, but I would think most teachers find it disruptive if they have to stop what they are doing just to dole out cupcakes.  Do this 25 times a year and that is a lot of wasted minutes eating and cleaning up cupcakes (and yes, they are messy so there will be a lot of minutes cleaning up) when they could have been learning. 
Have you seen the statistics on where America ranks worldwide in education?   According to the Secretary of Education we rank 36th!   Behind the likes of China, Singapore, South Korea, Finland and the United Kingdom! Let me repeat that…..we rank 36th!!!  
Hmmmmm, could we rank so low because our students are celebrating way too many birthdays in school instead of learning?  Even I know that statement was over the top and not true…..but I am certainly feeling over the top at the moment!!  =)
By the way, what are we teaching our kids when we spout off the craziness of, "The fear of one shouldn't outweigh the rest"? We shouldn't fear the death of one child because you want to bring in your homemade or store-bought goodies?  Really? 
Our kids learn what to do and how to act from us ~ there ears pick up everything we say these days, no matter how much we think they aren't listening to us!  What example are you setting for them?  Where is the compassion and empathy?   I know you wrote this article to 'stir the pot' and deep down don't believe it (at least I hope you don't), but based on some of the comments I read there are those (many) that truly do feel entitled to bring cupcakes (or any sweats for that matter) to school.
All a child wants on his birthday is to be recognized and to feel special.  They don't need sweets brought to school to feel this love!  Why not send in stickers, pencils or even those cool stretchy toys that stick to the walls when you throw them?  Why not donate a board game to the class?  They can use it every time they are stuck inside for recess on rainy days! 
Unless it is not about your child at all and you just want to 'one-up' your child's classmates or friends.  Is this the truth?  Do you want to show the class how awesome and caring you are by bringing in the best looking cupcakes???
For those of you that have held a child turning blue and gasping for air…..you get what I am trying to say!  If Ms. Hoskisson had ever held her child, not knowing if that child would make it through the night, she would not be making such heartless statements!  What happened to the statement that it Takes a Village to raise a kid?

At least her child gets to celebrate a birthday ~ too many do not!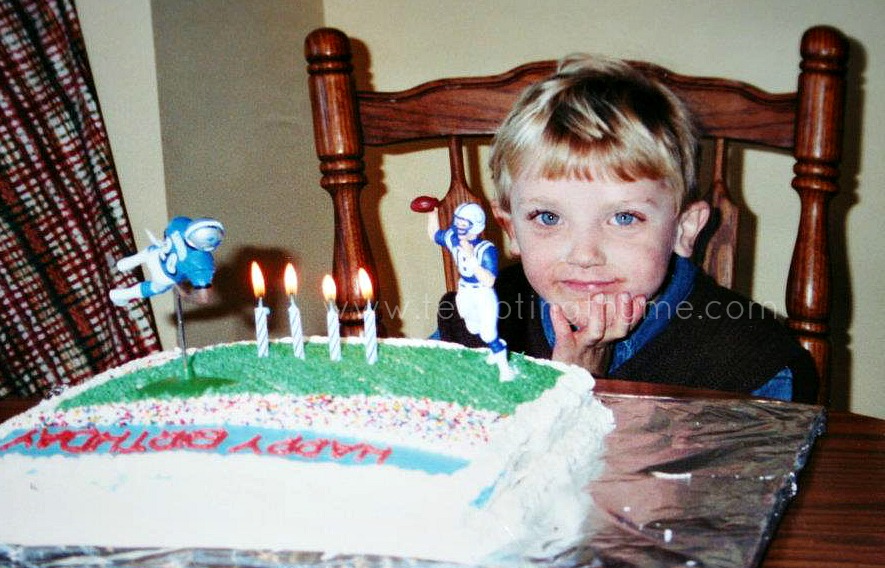 ** Just for the record, K suffers from a few life threatening allergies, but I never once made his class support system (aka: other parents) feel guilty or ashamed if they wanted to bring in treats that he couldn't eat.  I provided all of his teachers (K-5) with a couple of boxes of approved snacks for the 'just in case'.  Very rarely were they necessary.  =) Thank you to all of the parents and community members who looked after my son, and for not making him feel that he was infringing on their personal rights……