Happy New Year everyone! I hope you all had a good time last night, whether partying with friends and family…..or enjoying a great movie with yummy snack foods!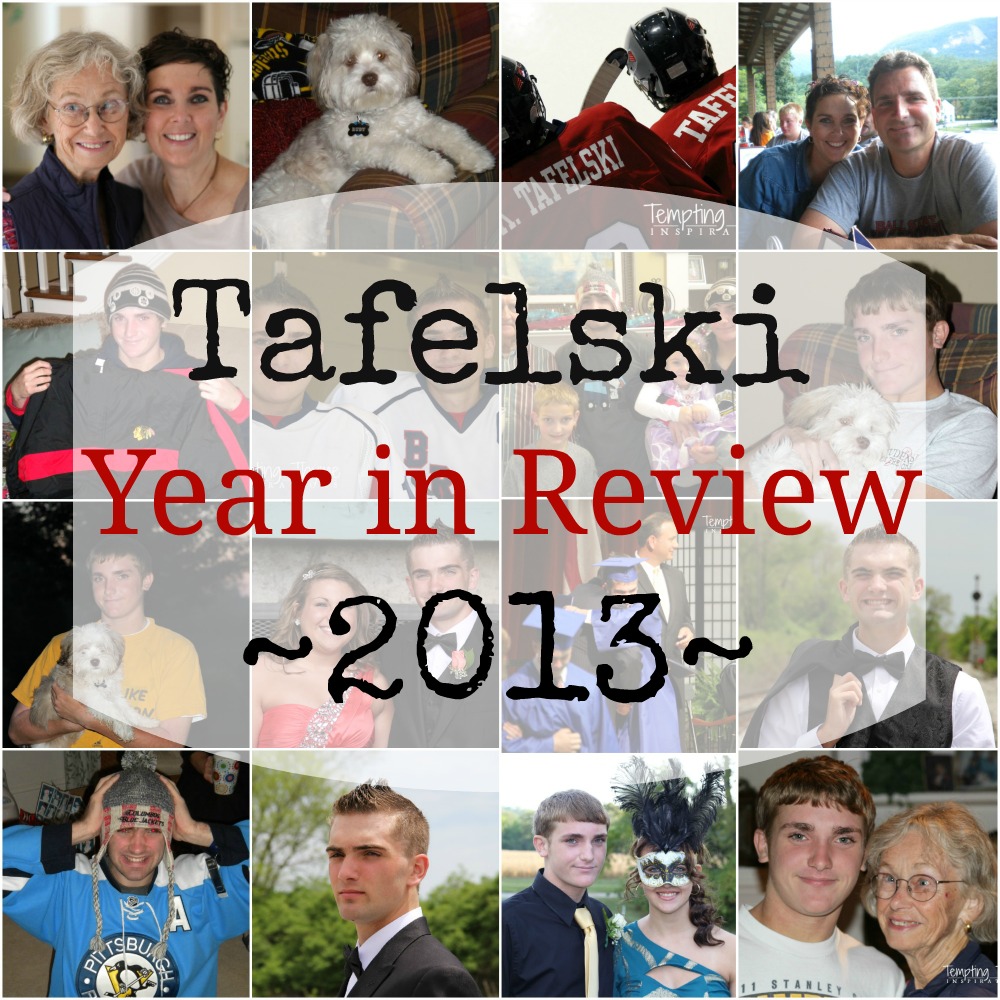 Before I can move into 2014 and the wonder of possibilities this New Year offers me,  I thought it would be fun to go back and review 2013.  The years keep flying by so fast, that it is often hard to distinguish what events happen in what year.  Seriously…….PT and I can have some wild debates on time frames and event happenings…..only to be shocked to learn that they occurred ions ago and not last year like we thought.  LOL!  I used to be able to prove my beliefs through the boys' scrapbooks.  They don't lie, right?  Problem is, since going back to work full time…..the scrapbooks have come to a virtual stop!  PT keeps trying to get me to sell all of my albums and supplies (and sometimes I am really tempted), but I know that I will get back into it someday…..at least to get them caught up through the end of high school, and then all bets are off……I will get rid of anything remaining after that. I promise PT!!
 Like many of you, we used to do a newsletter with our yearly Christmas cards but over the years it was just too easy to do the photo card, and our newsletter had a very fast, painless death.  I remember hearing someone say that the newsletter was virtually a brag letter for people to spout out how awesome and amazing they are.  Do you think that?  I am actually one of those that LOVE getting the newsletters, and hearing what my family and friends have been up to.   Why shouldn't we celebrate the good fortunes of others?  Daily life can be mundane and boring, with little pockets of joy peaking through.  I for one would like to focus more on the joys in our life, wouldn't you?
Now it is time for a confession.  I didn't do a Christmas card this year! I know, I know….. I am still shaking my head in disbelief.  Not too hard to find a great photo, and get them turned into a photo card, right?  In the 22 years PT and I have been married, I can count on one hand how many times I have missed sending out the yearly card.  If you ask B, we have never sent one out.  I wanted to smack him upside the head when he said that (I didn't….but I did give him the dagger eyes) as I used to be big into making my own, cleverly letting the recipients use them as ornaments, or bookmarks in future years.  Lord our kids have no idea what we do behind the scenes, do they!?
I know I am going to miss some small little highlights, but here is the Tafelski Family Year in Review: 2013!
 * I know without a shadow of a doubt that PT and I would both agree that the highlight of the year was watching Brandon and Kyle play hockey together.  This would be the only year that they would get to play for their high school together.  The one year we wouldn't we have to split up, traveling to opposite ends of the Midwest each weekend.  We had quality time watching the boys not only play on the same offensive line, but grow closer together as brothers and friends.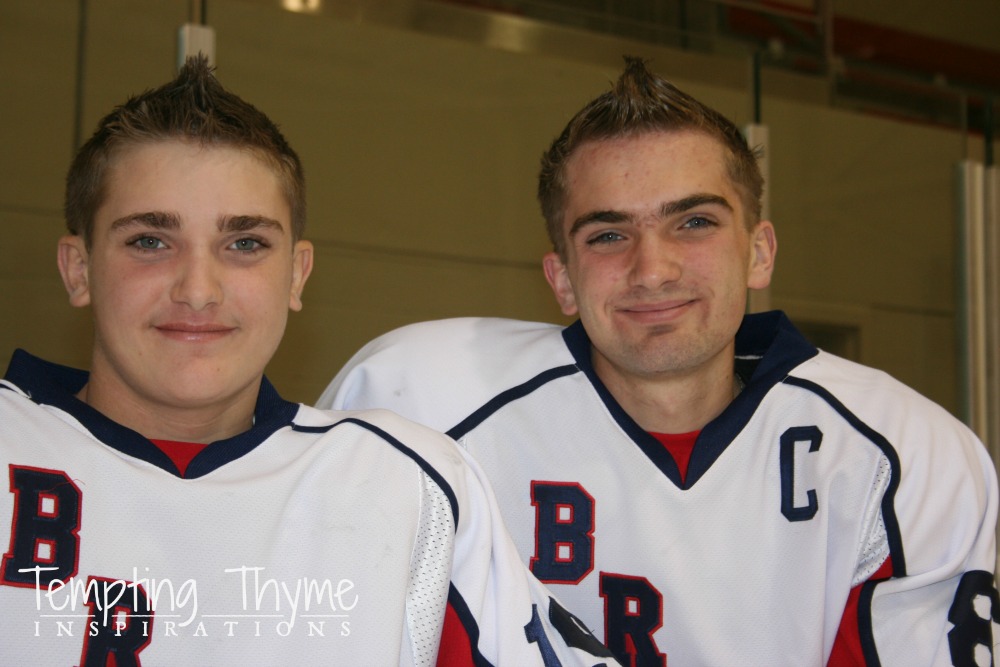 * I think Brandon would say that his highlight was being chosen onto the Ohio Hockey Association's All State team.  These 2 teams were composed of the top hockey players from Ohio High School Hockey. What a huge honor and I am sure this jersey will be one of his prized possessions for years to come.  I think I can even visualize his son or daughter wearing it to play around in.  Whoa…getting ahead of myself!  What made this even more special?  He scored!!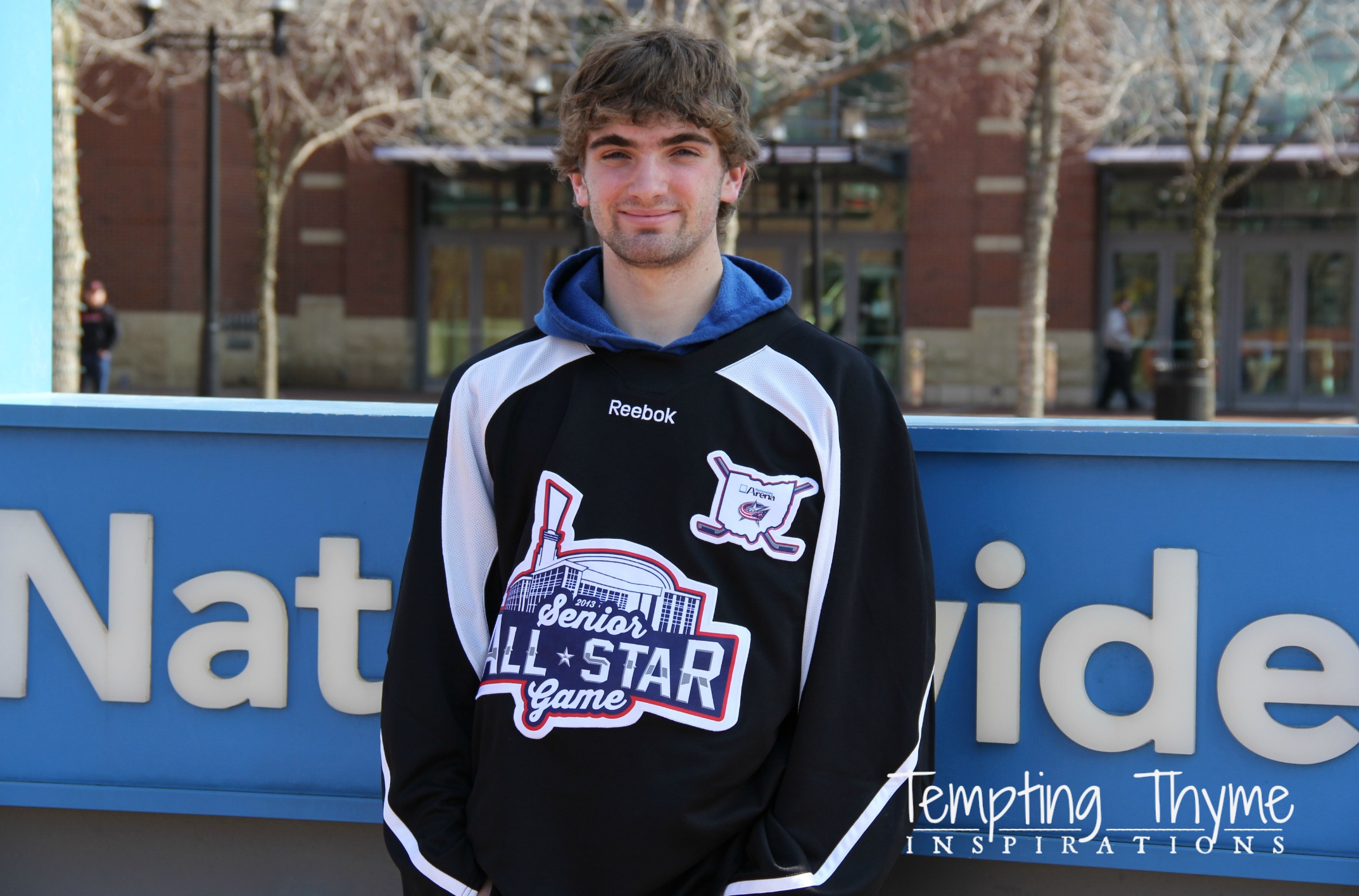 * I didn't realize this was happening until well after the fact (half the year passed me by before I came to grips) but I was in a serious funk with it being Brandon's last year at home.  I know, I know…..he hasn't left for good, and if the stories I hear from friends are true….he may be camped out at our house after graduating from college.  Yes, I enjoyed every phase of this past year….visiting colleges (he was accepted into Calvin College, University of Dayton and St. Michael's in Vermont, finally accepting the offer at the University of Toledo), Homecoming, Prom etc, etc!!  But something was missing, and I was also finding myself anxiety ridden, hyperventilating (me and paper bags became fast friends this year) and paralyzed emotionally and physically.  Found it very hard to get out of bed in the morning, and staring mindlessly at a television screen after work.  So many ideas and projects left uncompleted!!  What finally pulled me out of this dark hole?  Graduation!  As soon as I saw my baby walk proudly across the stage, grinning from ear to ear……receiving a big hug from the principal, shaking the hands of our school board members the enormous weight was lifted.  I could breathe, had a little bit more energy, although I still struggled to get out of bed in the morning….dang warm, comfy bed….I cannot put into words the night and day difference it was.   It was over, I couldn't do anything about it, the time had come for him to start spreading his wings.  I spent an entire school year trying to get him to become that eager kindergartner again with years and years ahead of us.  Pointless to feel this way, he was absolutely ready to take that next step……I needed to become accustomed to this new stage in life.  Maybe it is time to spread MY wings again. 
 * Kyle joined the ranks of licensed drivers'.  Holy shit cow……..my baby is growing up.  I think I will keep that paper bag close by after all!  In all fairness, he is a decent, cautious driver (at least when he is in the car with me) and it is kind of cool that I don't have to schlepp him around anymore…….and the huge bonus is that he can run errands for me.  Woo Hoo!!!
  * Even though having his license ranks at the top of his list, I think Kyle would have to say that being chosen First Team All-Conference for the golf season this Fall was his highlight of the year.  Although he is first to admit that the talent pool wasn't very strong this year, I am still very proud of his efforts/abilities.  He is really coming into his own.
  * I thought I would about die this year when I found evidence of mice raiding our pantry.  It was not a happy few weeks in our house, and I am sure the men in my life bought stock in earplugs, but I think we were able to catch all of them with strategic mouse traps.  I was NOT happy with the amount of food lost…pesky little guys ate their way through the majority of our pantry, but I can at least say that the pantry is now very organized and most of the food is safely stored in plastic/glass containers.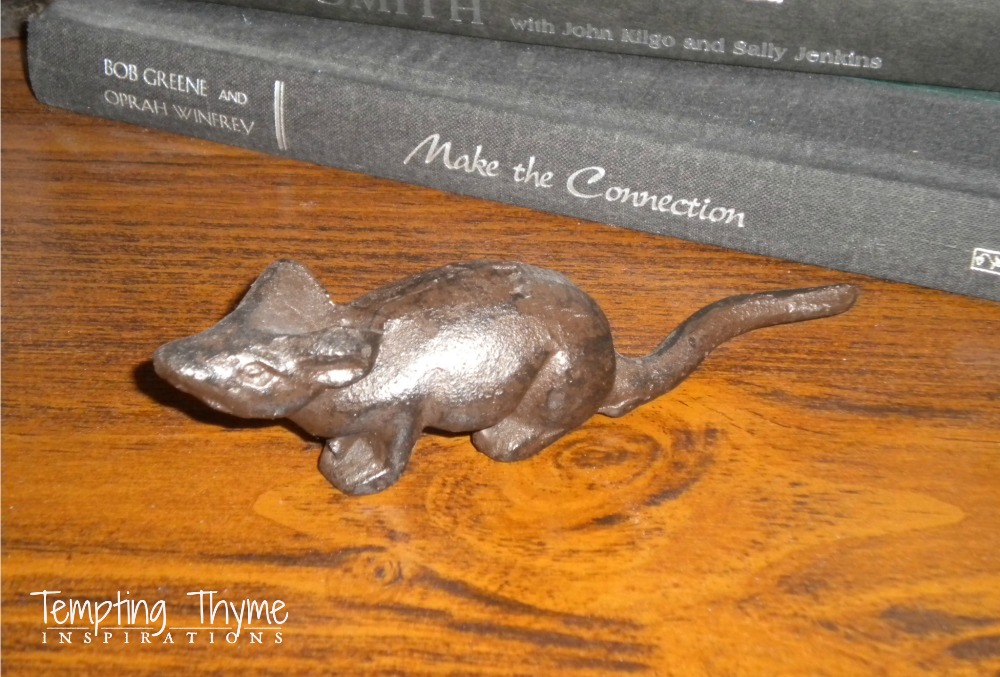 My Mom and I were shopping in La Grange a few months later, and I ran across this adorable mouse statue…. could not resist!  It is also a reminder of the mouse that Patrick 'saved' as he got caught on the trap as we were getting ready for work, and neither of us knew what to do with it.  Yes, I knew what we were supposed to do, but if you saw him and the pathetic look in his eyes (he looked just like Kyle's miniature hamsters), you couldn't have harmed him either.  He was released back into the field behind our house.  Hopefully, he is smart enough to know that he is not welcome in our house again.  Still do not know the point of entry, but we think the storage room in our basement is the culprit.  Haven't quite figured it out, but that is where we found the rest of them…..traps worked great!
  * Going along the theme of food lost….our fridge in the garage bit the dust!  My kids needed the earplugs again, as I was NOT happy.  I think between the mice and fridge we threw away close to $1500 worth of food.  Lesson I learned?  Do not stock up on food, no matter how great of a deal it is!!
  * I asked Patrick what his highlight was, and his very quick response……getting stranded in Vegas an extra day due to bad weather.  Serious, it is true.  Weather was so bad here in Ohio, flights were being cancelled in Vegas.  LOL!  He is keeping his fingers crossed that it happens again next time he goes!! 
  * We took a mini vacation to Lake Lure, NC…….home of the Dirty Dancing filming.  Had a great time with the other family we went with, walking up Chimney Rock (who the heck am I kidding, I rode up the elevator) boating, zip-lining and reading lots of books.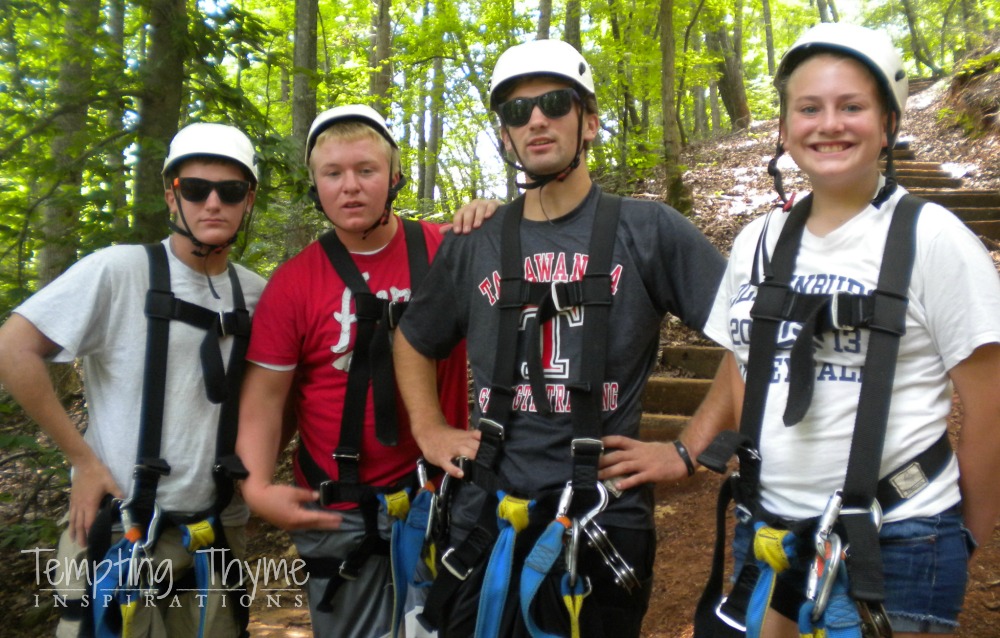 On our way home, we traveled back in time to Mayberry….home of one of Patrick's all-time favorite television shows.  Everyone needs to go at least once, and the Andy Griffith museum was a worthwhile visit.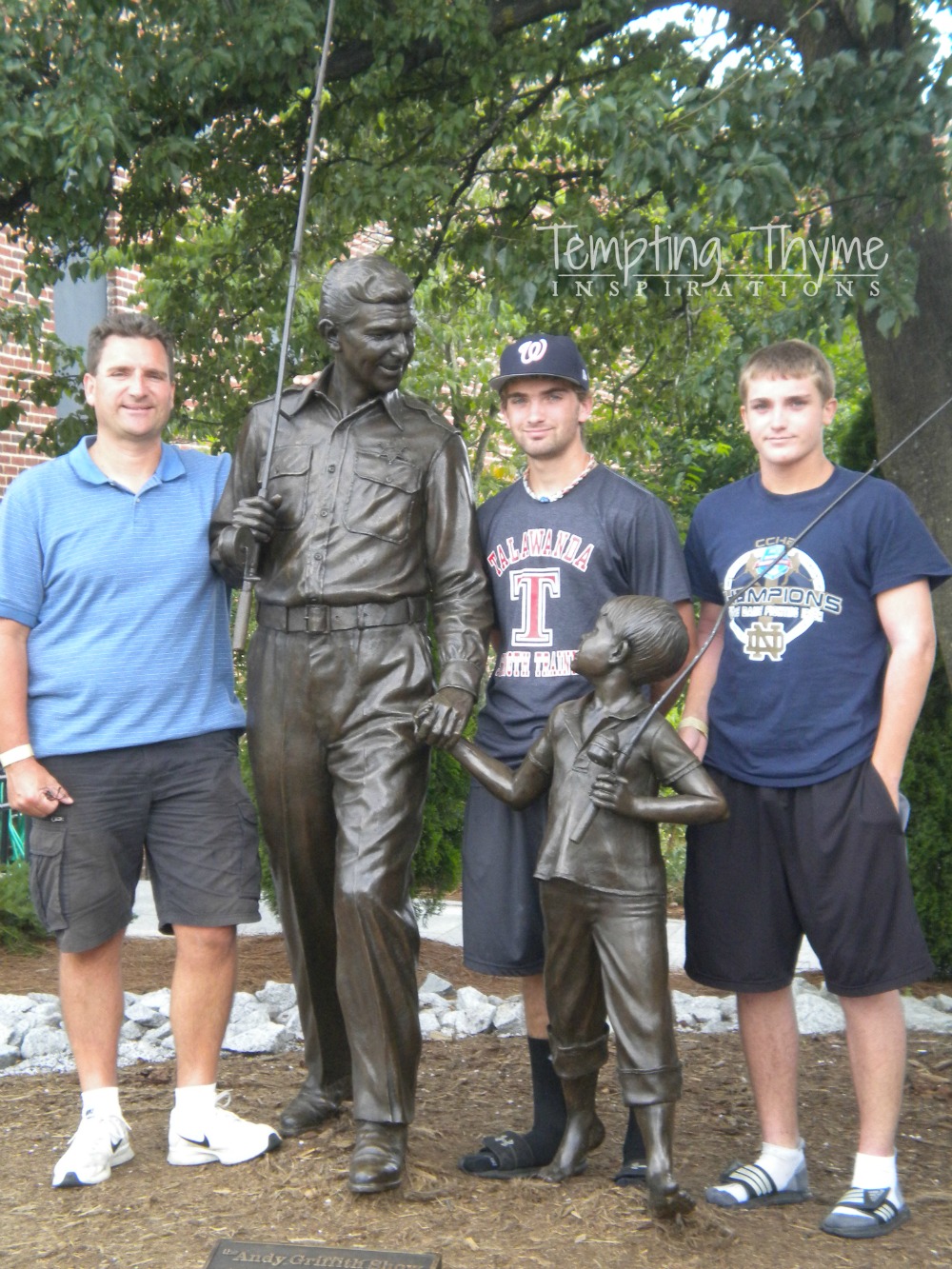 * After breaking down and buying a cane in Lake Lure, and listening to the crap my family gave me……I got down to business and had knee surgery in August.  Gosh darn meniscus!  Between that and the achilles tendinosus (the tendons are all gnarled together into a ball), my left leg was a mess and I was hobbling around like an ancient woman! Needless to say, my exercise routine and healthy eating went by the wayside.  Can't wait to start healing and remedy this in the New Year!
  * My big news is that I went for a new job…..came in second……and breathed a sigh of relief when I learned the news.  Was I qualified for the job? Yes!  Would it have given me a new challenge?  Yes!  Would it have been $30K more than I earn now?  Yes!  Would I have had a stock of paper bags next to me……YES!  Even though I was honored to be in the final three, I wanted the job for all of the wrong reasons.  The Lord above was certainly looking out for me on this one!  That doesn't mean I won't look elsewhere in the future, but for the time being I am content in the position that I currently hold.
  * We spent the holidays with Patrick's side of the family in Atlanta.  I don't know if other married couples do this, but we have the routine that we swap the holidays with each side of the family.  Even years belong to the Incropera side, and the odd years belong to the Tafelski side.  Since we are all spread out over the countryside, this was the easiest way of handling the sometimes difficult situation of how to split the time up evenly.  How do you handle this?
  * Hands down the family highlight is our newest addition, Rudy!  He came into our lives on June 2, the weekend of Brandon's graduation.  We took a huge chance with him, as Kyle is allergic to most dogs….and I had 3-4 Plan B's.  I am so thankful that we have not needed to take these friends up on their generous offer to take him in if needed.  As the boys are making their way out of the family nest, and not wanting to be smothered with our love and attention, we are thankful that this little guy is welcoming/demanding it!  He is truly "man's best friend" and my little pampered prince!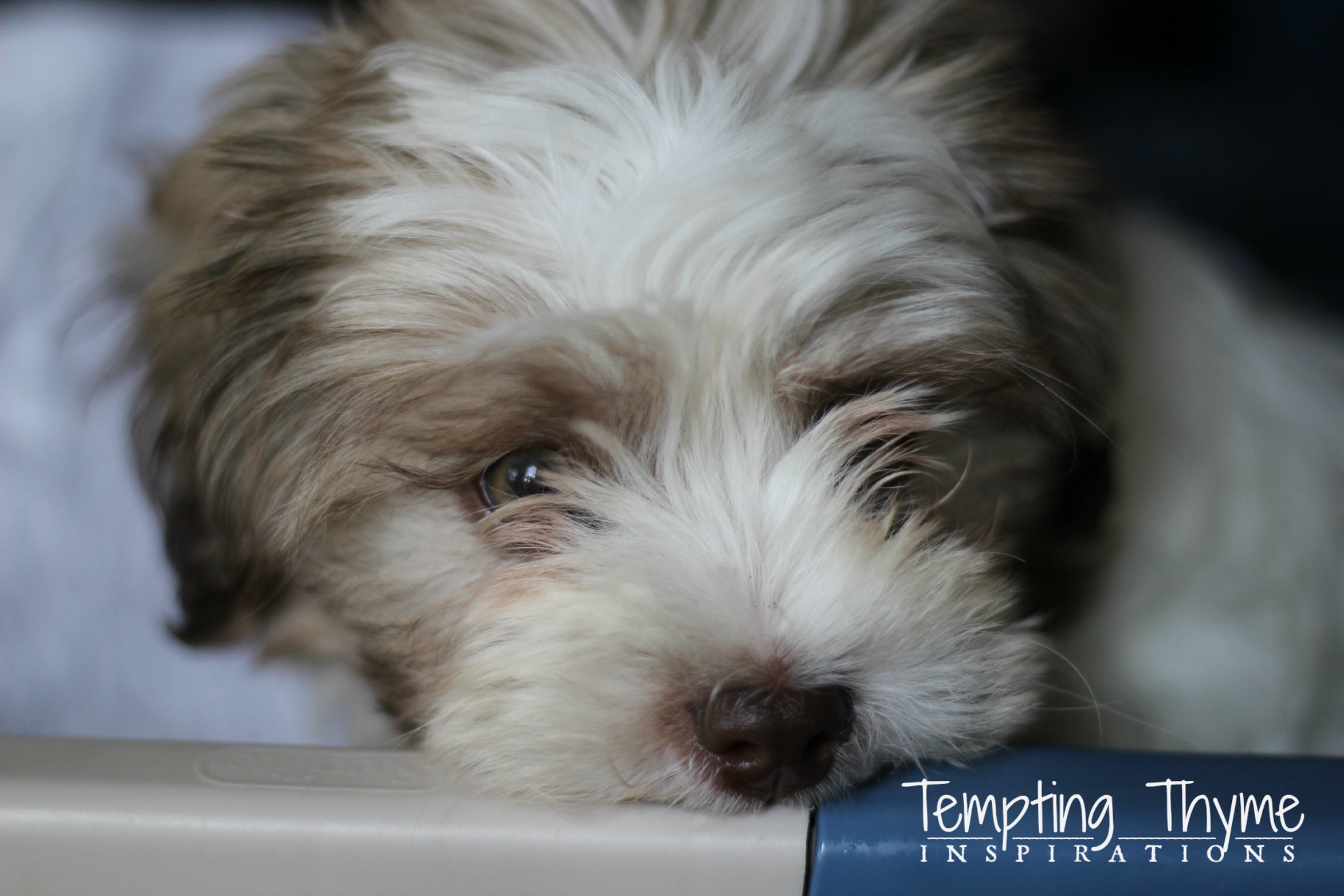 BTW–Patrick wanted to make sure I mentioned that even though I am the one who signed Rudy up for obedience school…..he is the one who fulfilled the 10 week class (the barking of all those puppies found me seeking the nearest hill to hide)! 
 Thank you for letting me ramble, and giving you just a little glimpse into our lives this past year.  We are looking forward to the adventure that the New Year will bring all of us…..and hopefully this year I will actually get our Christmas card out in a timely manner.  LOL!
Happy New Year!!!!   Shaunna