It has been awhile since I had a tempting Wicked Weekend recipe for you all, and Cake Batter Puppy Chow Mix is definitely wicked!  It is also the season to have tidbits and nibbles hanging around the house……you never know when you might have some unexpected company!  If nothing else, you will make your children/grandchildren very happy.  I will warn you, Puppy Chow is very addicting!  I repeat…..very addicting.  Some of you may call it Muddy Buddies, and others may know it just as Chex Mix.  I tend to call it Puppy Chow, as it sounds fun and it seems to roll off the tongue so nicely!  And for all you obnoxious people out there…..NO, I do not give it to my puppy.  Rudy is spoiled rotten and only gets the best chicken, salmon and turkey as treats….no human junk food for him.  LOL!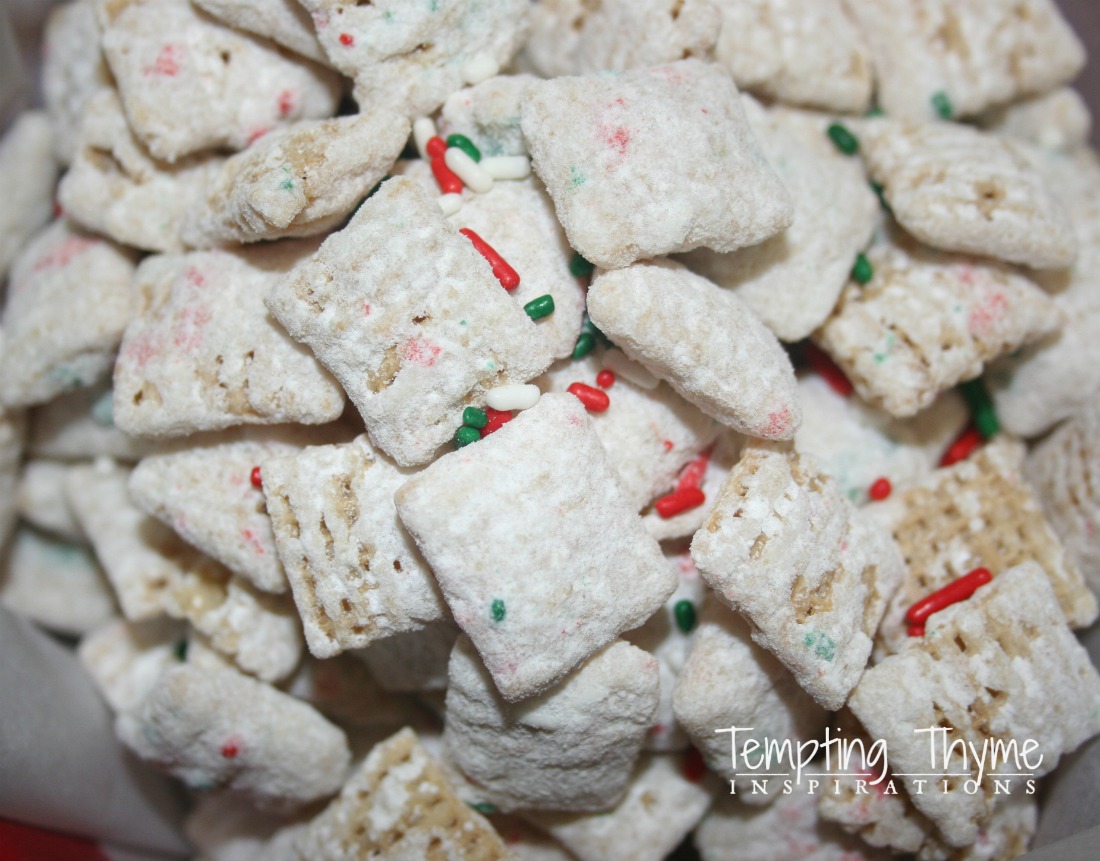 Cake Batter Puppy Chow Mix came into our lives almost two years ago when a dear friend, and her daughter came to visit over their Spring Break.  They brought it along to snack on, and I will admit….it was gone in a flash!  Good thing there were 6 people around digging in, I would hate to say that I ate the entire thing all by my lonesome.  Not that it hasn't happened before….just not this time!  =) 
I can't remember where they originally saw the recipe, so I had to do a little digging online.  Most versions used a lot of powdered sugar, and I didn't want that to be the base for this version.  As I decreased the powdered sugar, I had to increase the amount of cake mix that I used and I also wanted a little bit more 'grab' so the Almond Bark was increased as well.  I think this combination is absolutely perfect, and don't know if I should thank Julie and Kirsten for introducing it to us, or cursing them?  Hmmmm, I think you all know that I am THANKING them.  It is so easy to put together, even if you don't have it sitting out on your counter top when the herd of teenagers come strolling into your house, it will take no time at all to whip up this sweet treat!
Have a great weekend!
                              Shaunna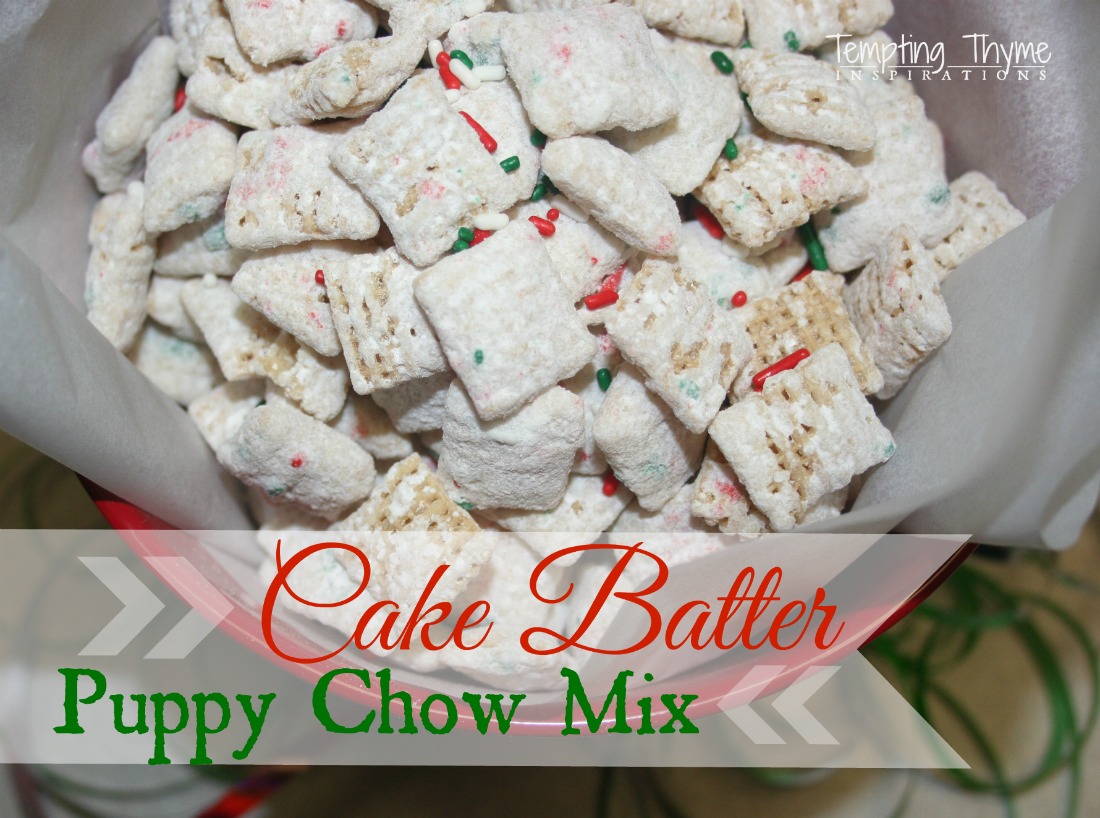 Cake Batter Puppy Chow Mix
Ingredients:
1

box (13oz) Rice Chex Mix

1 lb (16oz) Vanilla Almond Bark or candy melts

½ box White Cake Mix, I use Betty Crocker


¼ cup powdered sugar

½ cup sprinkles
Directions:
Put the entire box of Rice Chex Mix into a large bowl.

In a small bowl, whisk together the white cake mix and powdered sugar, set aside.


In a microwavable safe bowl, prepare candy melts/bark according to package directions until melted and smooth.  Pour the chocolate into the cereal and toss gently to coat all of the cereal. 

Add in the cake/powdered sugar mix and sprinkles and stir, coating all pieces of cereal.   Spread out onto wax paper lined cookie sheet or kitchen counter.

Store in airtight container for up to 1 week.  BTW………it won't last this long..I promise!
Inspired by: Kirsten Hettinga and   The Girl Who Ate Everything