Healthy Inspiration Tuesday~HIT#2.
What am I bringing to the table today?   Spinach and Kale Cubes…….of course!
My utter failed attempt at making Kale chips…….I was promised that they would be delish, and that our 2nd and 3rd graders LOVED them during a recent taste test…….. ended in a delicious idea to create frozen Spinach and Kale Cubes.  Absolutely brilliant if I do say so myself.  Patting myself on the back!
I mean, seriously, what was I going to do with 2 large bags of Kale?
I had no desire to try the chips again.  I do see another attempt in my future, but for the short-term, I did not want these bags going to waste: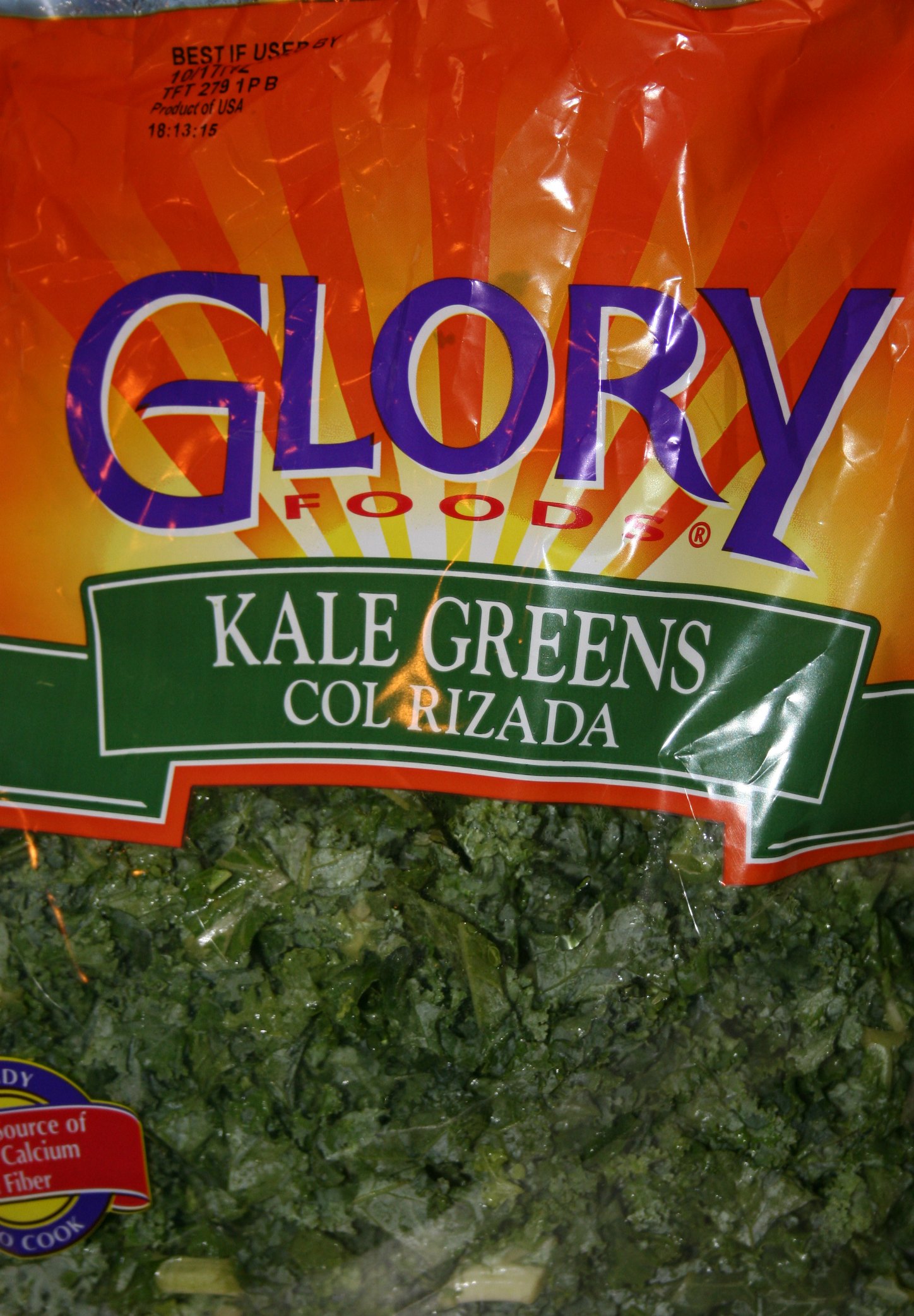 I have told you over and over that I am loving smoothies and juices, and am constantly on the lookout for time-savers and convenience.  Need a refresher?  You can find some great posts here, here and here.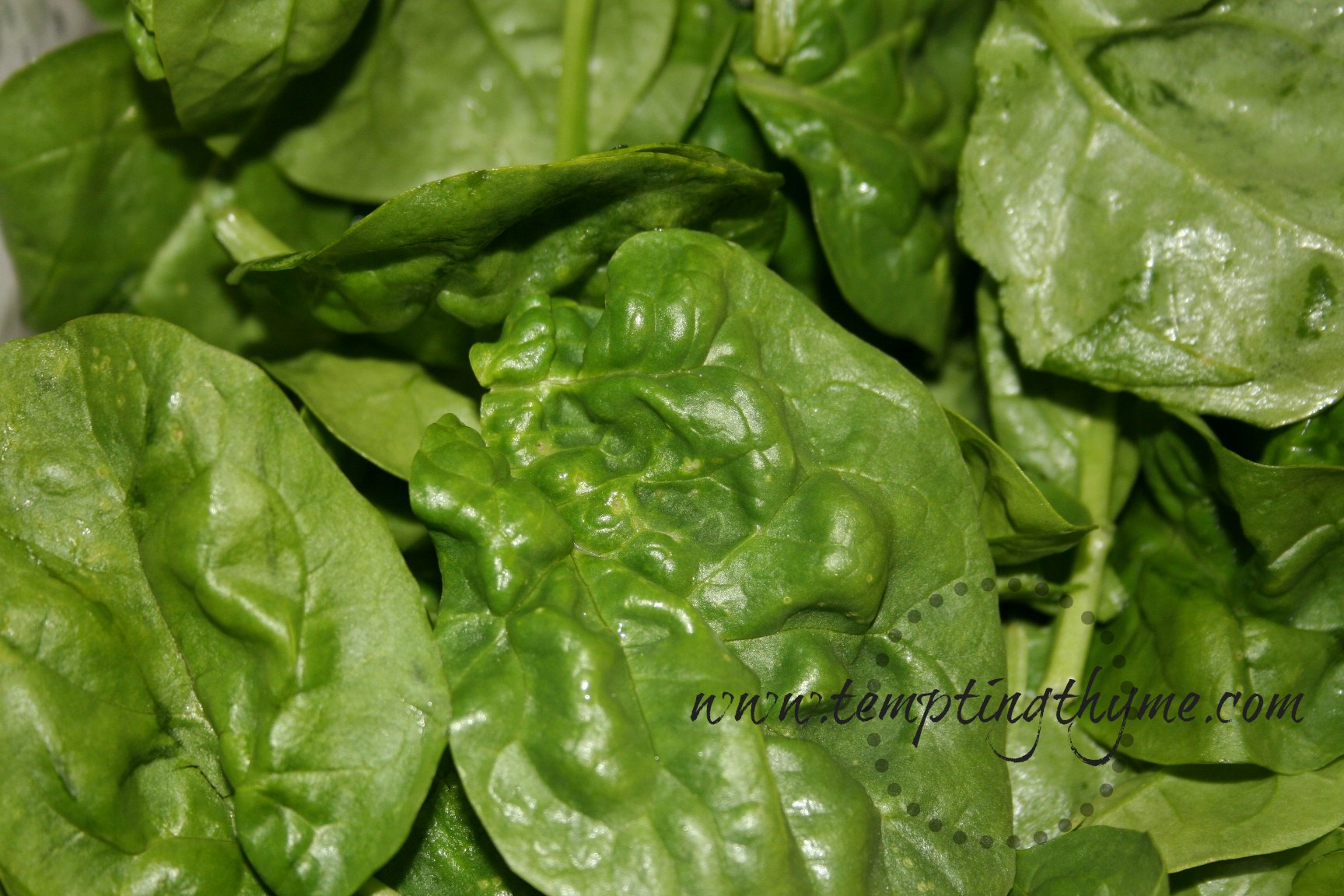 My original intention was to throw the bags directly into the freezer, and pull some leaves out when needed.  My gut told me this would not be one of my best decisions!
Thankfully I listened!
If I was going to make Kale Cubes, why not also make some Spinach Cubes?  I had visions of throwing these into the fruit smoothie to be blended …….. acting as an ice-cube ……. but adding in tons and tons of nutrients at the same time.  And don't we all have leftover vegetables waiting around in the vegetable bin making a slow death to the trash can?  This technique will truly buy you some time, as these will keep in the freezer for at least 3 months.  I know mine will not last that long……just saying!!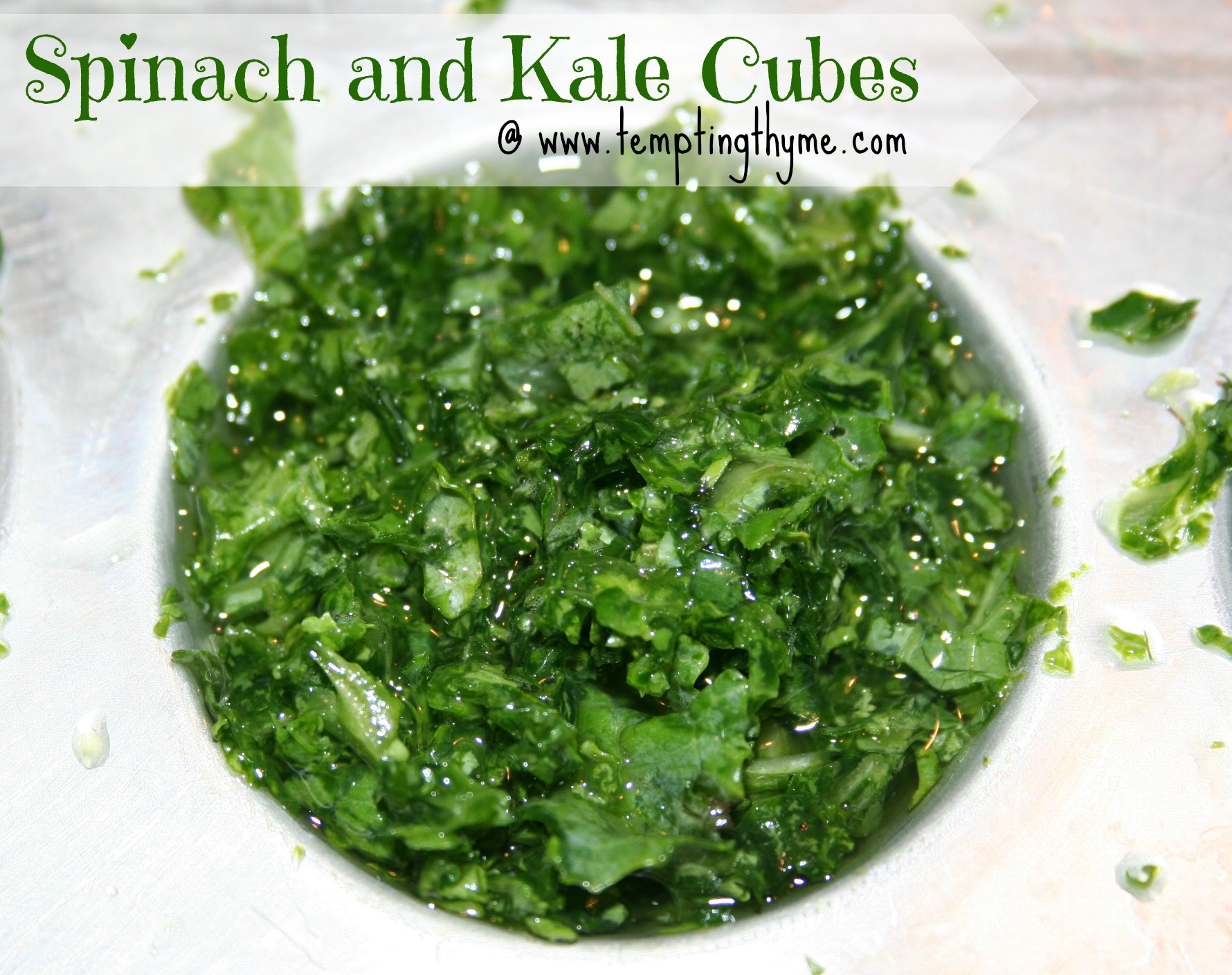 I used the food processor to get the kale and spinach teeny tiny (I processed them separately).  I then filled each mini muffin pan with the processed greens, smooshing them down to be level with the muffin cup.  Once I had all of the tins filled, I added 1/2 tsp of water to each muffin cup, pressing down slightly so that the water moved to incorporate all areas of the spinach (or kale) cup.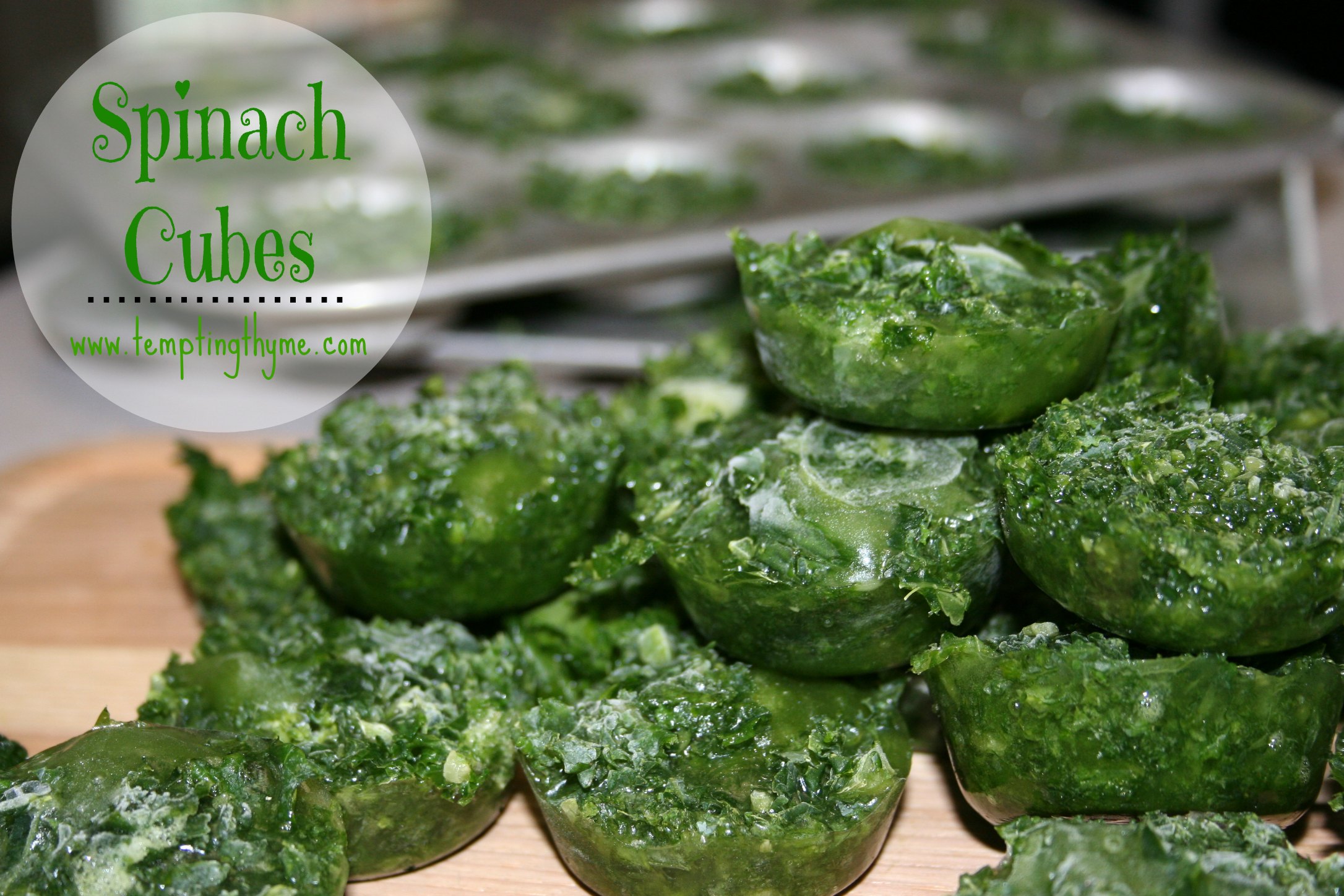 I placed the muffin tins on top of a large cookie sheet, and placed in the freezer for 1 hour.  You don't have to put them onto a sheet, I just found it easier.   They were initially difficult to get out of the pan….stubborn little devils…. so letting them rest for a few minutes at room temperature is a must!  With a sharp knife go around the edges and the spinach and kale cubes will pop out.  At this point, I used Ziploc bags (if you don't use freezer bags, then double bag them), dumped the spinach and kale cubes into them, and threw them into the freezer for future use.  Easy Peasy!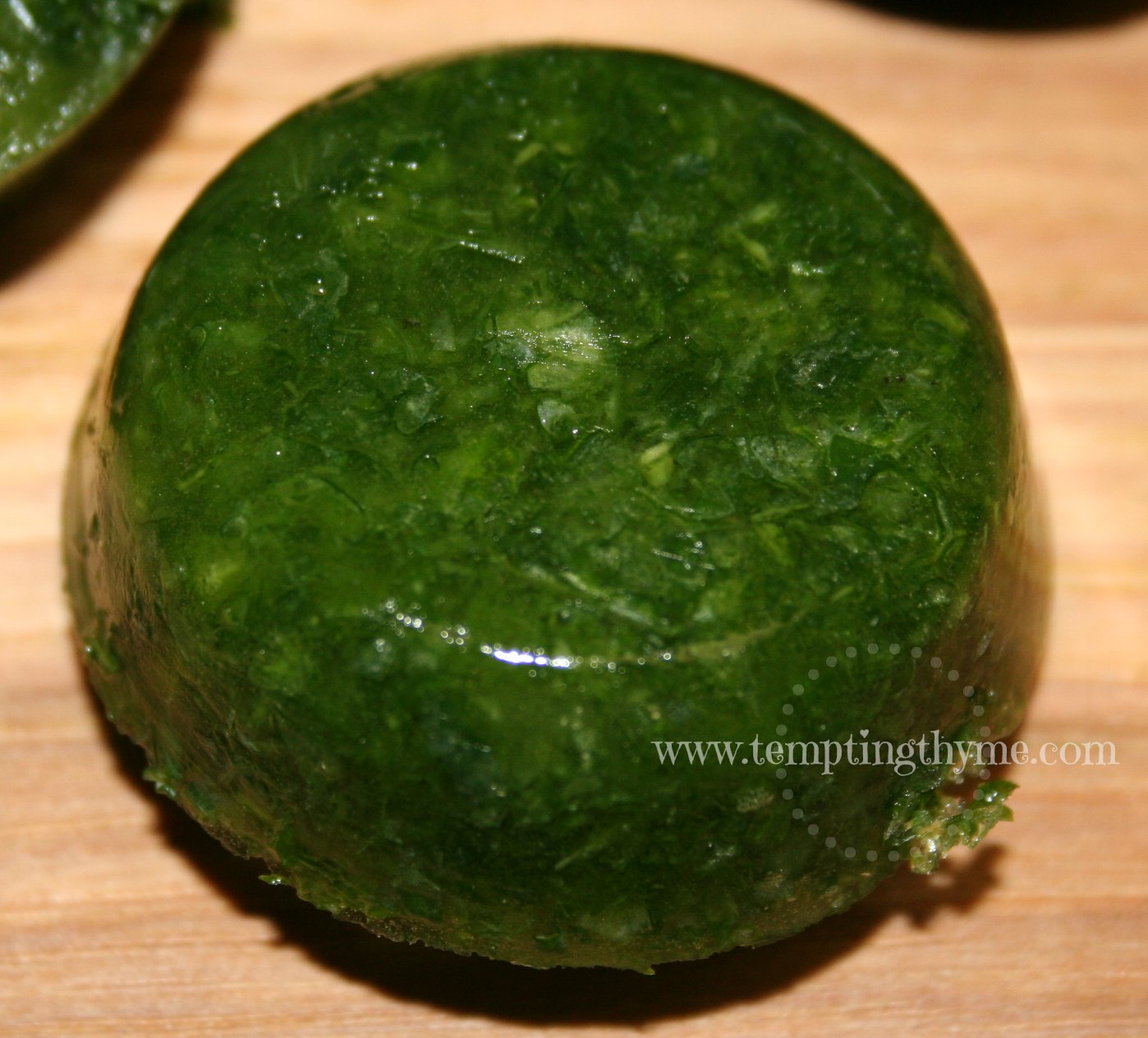 *TIP*  I used metal mini muffin pans, and proceeded to put a few holes in the sides due to my knife being too sharp.  My next go-around I will be investing in some of the silicone pans.  I envision they will just need a twist to get them to pop out.  Stay tuned!!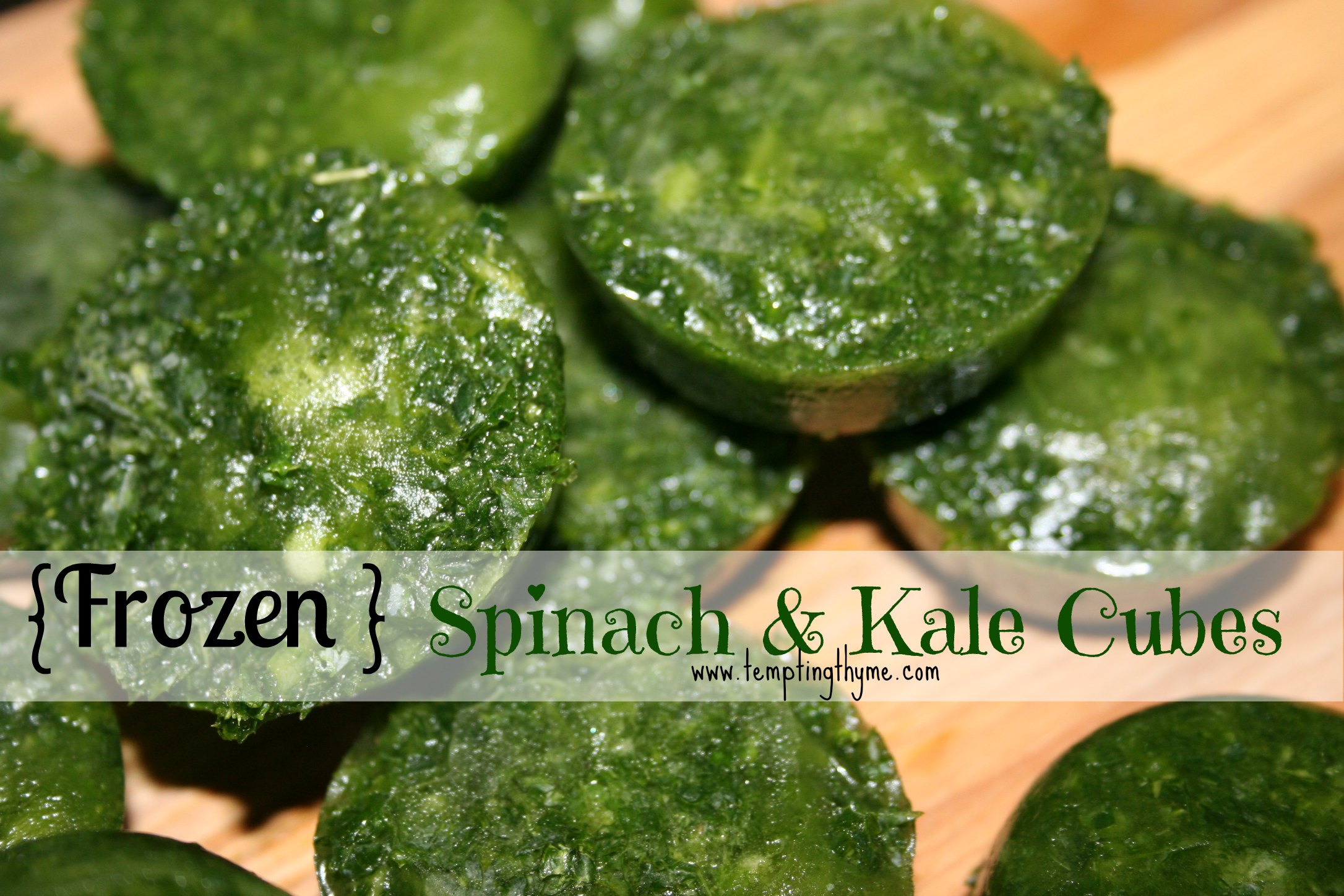 Spinach and Kale Cubes
Ingredients & Tools Needed:

Spinach, Kale or any other leafy green vegetable you want to use
Water
Food Processor or Blender
Mini Muffin pans (if you don't have mini muffin pans, there isn't any reason you couldn't make these larger and just use a regular muffin pan)
Directions:

1.  In a food processor or blender, process the leafy greens until you have small particles.  Fill muffin pans, overfilling each container and then pressing down on the leaves to get them level with the pan.  Add 1/2 tsp of water to each tin, pressing down lightly.
2.  Place muffin pan in freezer for 1 hour.  Remove from freezer and leave at room temperature for a few minutes, and then gently remove the spinach and kale cubes with a sharp knife.  Put cubes in a freezer Ziploc bag and store in the freezer until ready to use.
           Shaunna
♥
You might find this Healthy Tip linked to these great Parties……