I love everything about summer, even this 95 degree weather we have been having!  Days are longer,  I feel more energized and preparing meals is a lot easier.  Don't get me wrong, I am all about the comfort food……macaroni and cheese, fiesta chowder, and yummy mashed potatoes.  A favorite memory growing up is eating mashed potato sandwiches with my sister.  Bread spread with a smidgen of butter….layer on the potatoes and sprinkle with a little salt and pepper and top it with another slice of bread!  Yummy!!!!
Does anyone else eat mashed potato sandwiches?   The first time I made one in front of B and K, OMG …..you would have thought I sprouted horns.  They thought I was absolutely nuts.  Then again, I am bonkers, and I proudly own it!!
Summer to me represents salads!  They are easy, colorful and generally chock-full of fruits and vegetables.  You can turn them into the main entrée or as a simple side dish to whatever you are grilling up.
I first tasted broccoli salad in 1997.  We invited some new friends to come over for dinner and go swimming, and Kathy brought this salad to share.  I was a little hesitant at first.  Who wants to eat broccoli coated with mayonnaise with onions and cheese?  Well, let me tell you…….I do, I do!  Wow, it was delicious!  Let's be honest….the bacon didn't hurt either!
Everything tastes better with bacon!  Right????
What is your favorite salad?
Do you have a great food story from your childhood?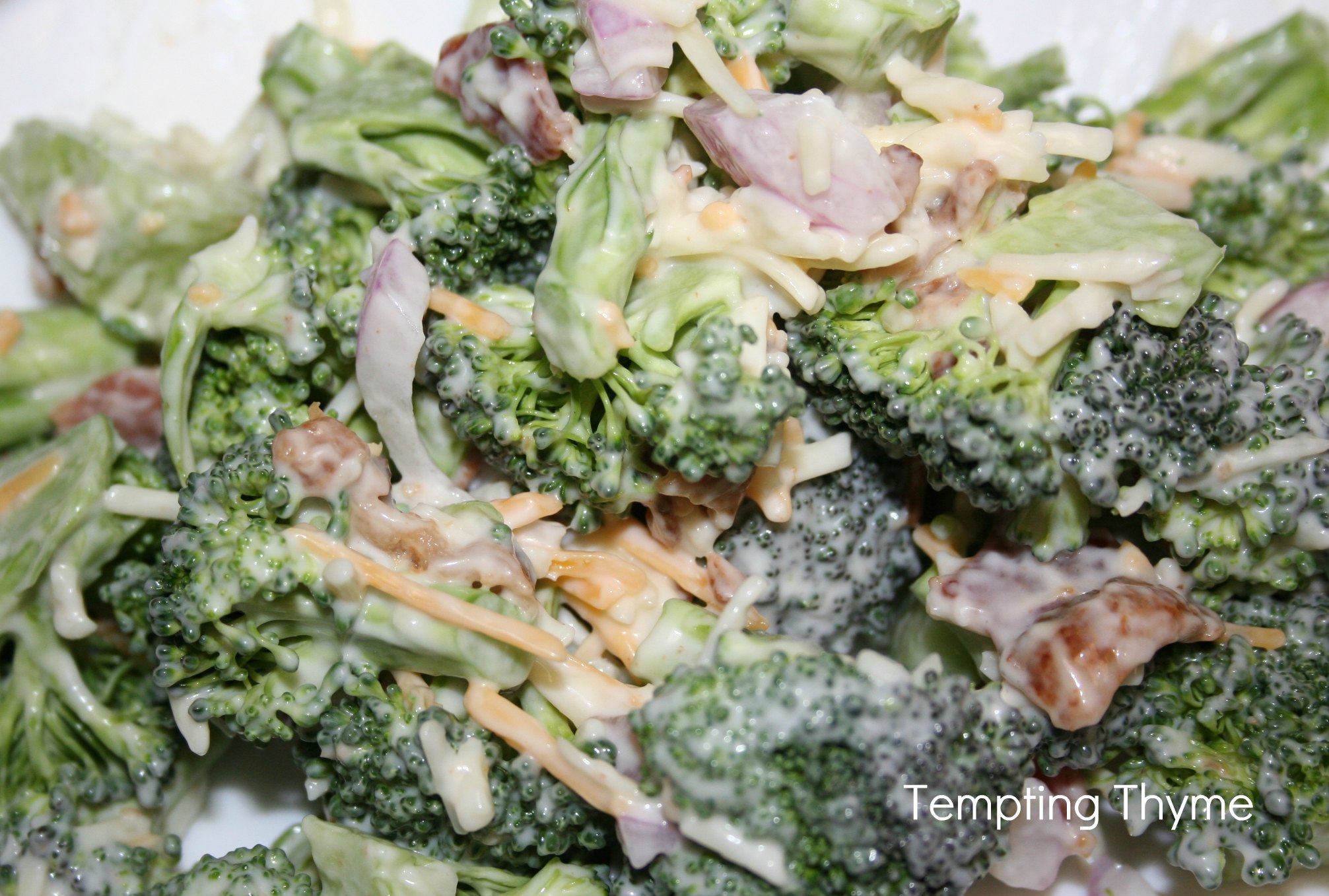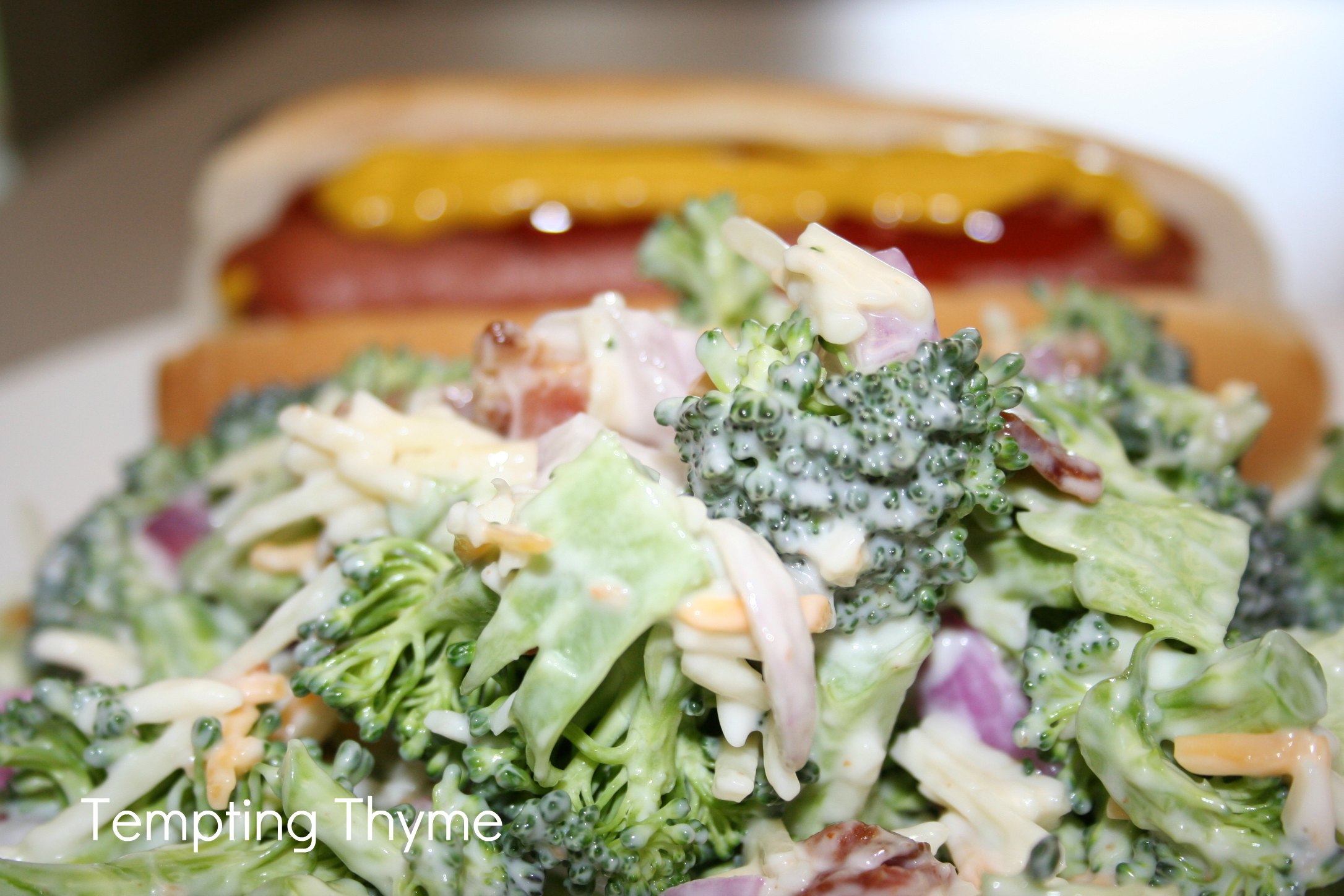 Broccoli Salad
(Serves: 4-6)
 Ingredients:
2 bunches fresh broccoli
8 oz. shredded cheddar cheese (I like to use Monterey/Colby blend)
1/2 red onion, sliced and diced
8 slices cooked and crumbled bacon (or 3 oz precooked, crumbled bacon)
1 cup Hellman's light mayonnaise
½ cup Splenda
1 Tbsp vinegar
Pepper to taste, optional
Red pepper flakes, optional
Directions:
* Mix together mayonnaise, Splenda, vinegar and pepper until well blended and smooth.  Set aside.
* Rinse broccoli and set in colander to drain.  Pull broccoli heads apart and chop into bite size pieces.  Put the broccoli in medium size bowl and layer with shredded cheese, diced red onion and crumbled bacon.
* Top broccoli with dressing and mix well.  Sprinkle with red pepper flakes if desired.  Refrigerate for at least one hour before serving.
* Store any leftover's in an airtight container for up to 2 days.
Source: adapted from Kathy Dollenmeyer