Friday night was the night to be on third base!  No, not that third base.  We are talking baseball folks! 
 Not only did I get to stare at my cute husband coaching third base, I was able to spend it with old (and new) friends.  Someone deemed us the Cocktail Crowd, and I have to say I kind've like it!  Don't ask me how I was responsible for bringing the drinks, but Friday night found me carting a gallon jug, solo cups and a recycled grocery bag to hide it all.   
I was bummed that I didn't take any pictures, but noticed a small amount left the next morning…..so…..I set the scene and took some pictures.  TA DA!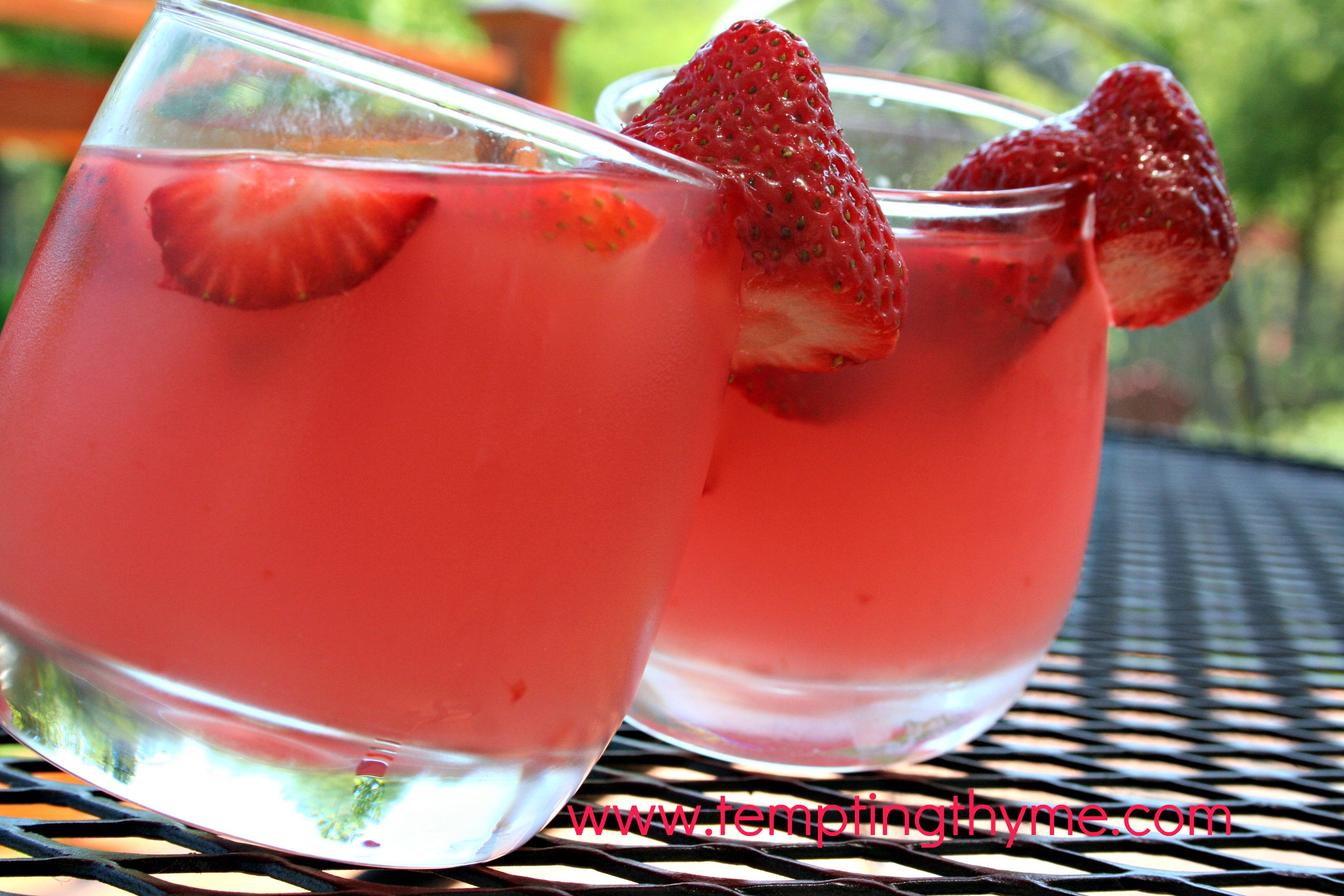 Not only do you get to see the lovely Cocktail Crowd, Berry Sunset….I have no idea what to call it…please give me ideas…..it deserves to have a name!!   You also get to see my rockin' cute juice glasses that are roly poly….but they don't fall down.    I love these glasses! 
I first saw them at a hockey gathering, in between the Silver Sticks tournament I think.  We met up at one of the player's house' to feed the kids pasta and allow the parent's relax a little.  It was evening so TR brought out the wine, and when ST (no, not me…I DO NOT like wine) set her glass down it started rolling.  The expression on her face thinking that red wine was going to go everywhere was priceless!  I can't remember what happened yesterday or last week most of the time, but her reaction/verbage are with me 4 years later.  Go figure!  Anyway, TR said she thought the glasses were a manufacturing accident….that she had been looking everywhere for more, but couldn't find any.  Jump forward a few years, we were at the Mall of America…..and they hit me in the face at a specialty store!  Smaller…but still roly poly…and I had to have them!  They were calling my name! 
This Cocktail Crowd, Sunset Juice…whatever you want to call it….is tart and sweet at the same time.  It is really easy to make in a gallon container.  I chose to use a water jug that we had just emptied.  It could easily be made in bulk and put in a fancy glass container (you know the ones I am talking about…with a spigot) for a spring/summer party.  Just label it clearly, so that it stays with the 21 and older crowd! If you do this, I would add in some raspberries and a few sliced lemons for decoration.
Cocktail Crowd!
Ingredients:
1 Gallon size container
3 Crystal Light Pink Lemonade packets (the ones that make 2 Quarts…not the individual size)
2 cups Raspberry Vodka (it is what I had on hand, you could use plain, watermelon or any other      berry vodka you like)
2/3 cup Triple Sec
2/3 cup Coconut Rum
Sliced Strawberries
Directions:
*  Pour the pink lemonade packets into the gallon container.  Layer in the raspberry vodka, triple sec and coconut rum.  Fill the rest of the container with water….leaving enough room for the sliced strawberries.  Chill or serve at room temperature, your choice.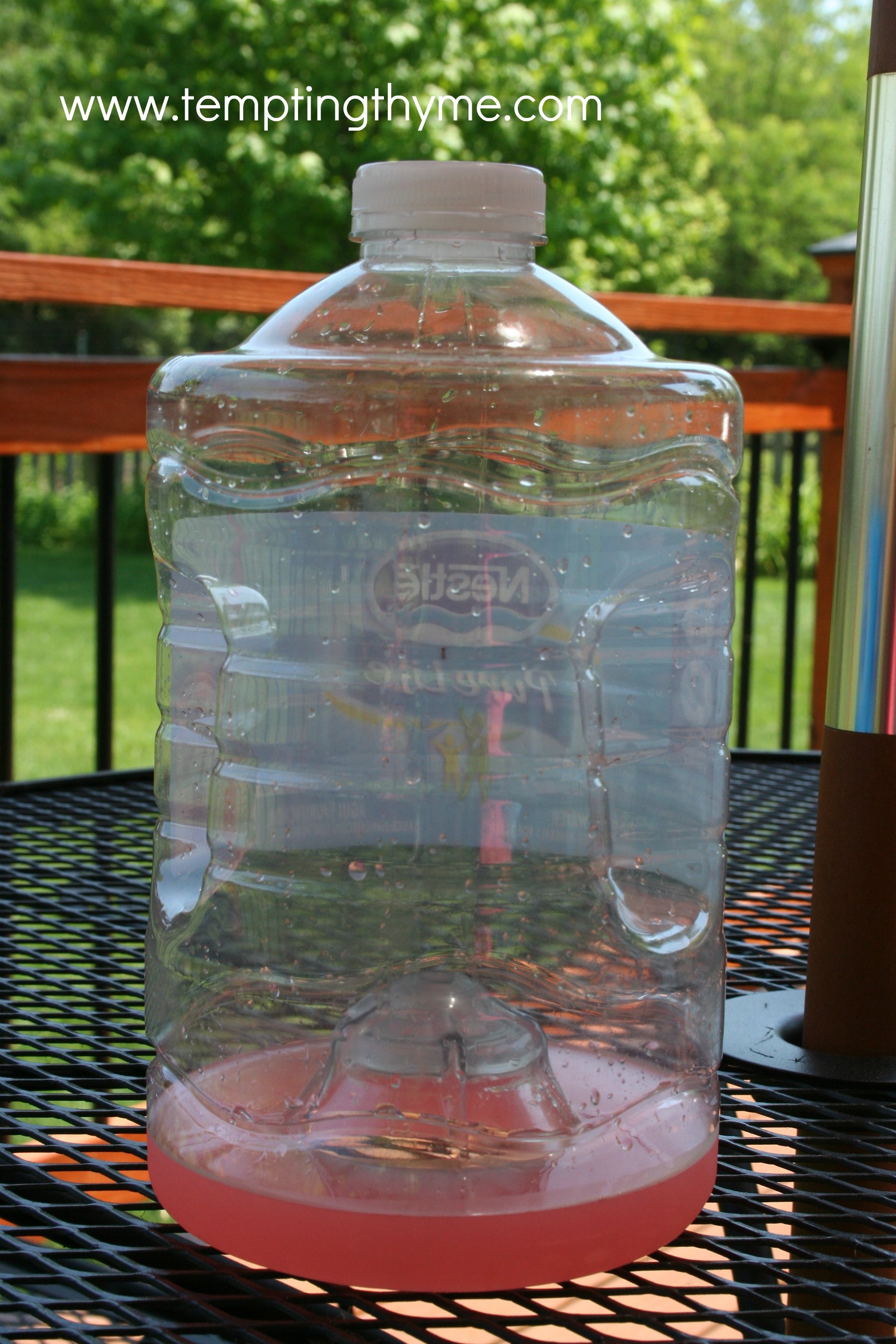 Until next time ladies!!
Linking up to: Positively Splendid